Bracket filled out? Check. Tip-off spread planned? Check. Now all you need is the perfect cocktail to put you in the March Madness spirit. Introducing, the Full Court Press. Because, you know, orange juice. We're on fire!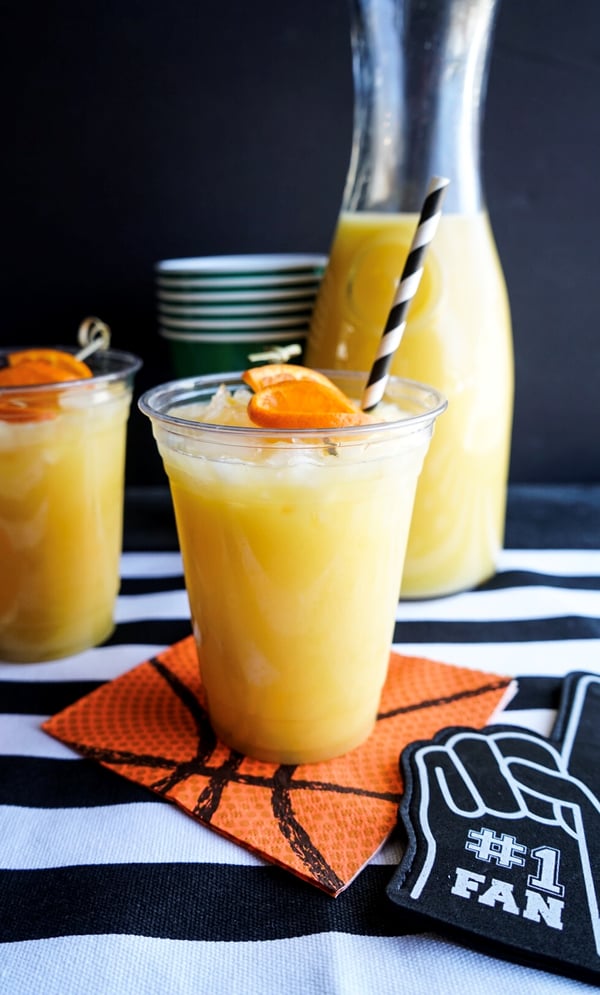 How do you make a Full Court Press Cocktail?
The base of this cocktail is orange juice, making it a great weekend afternoon sipper. Then, just like finding an open three in the corner, the club soda gives it a bit of pop.
Here's the rest of what you need.
Ingredients
4 oz orange juice
1 oz pineapple vodka
1 oz coconut rum
1/2 oz triple sec
1 1/2 oz club soda
Ice
Garnish with an orange slice.