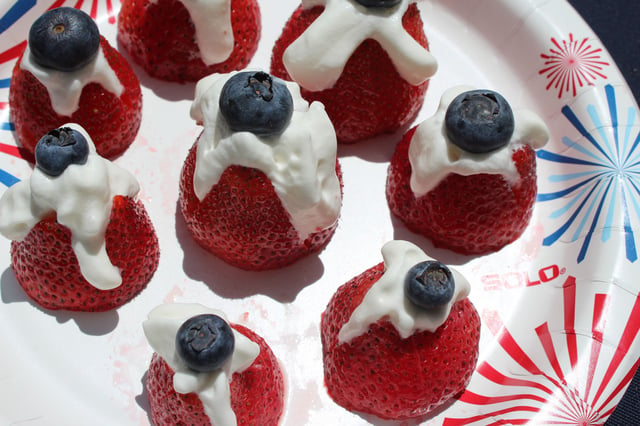 Whether it's 4th of July or a regular summer's day, these Red, White, & Blue Strawberry Bites are the perfect snack or dessert. All you need to make these babies are strawberries, whipped cream, blueberries, and Solo® Heavy Duty Paper Plates.
How to Make:
Wash your strawberries, then slice off the tops.
On a Solo® Heavy Duty Paper Plate place the strawberries flat side down, and slice an "x" into the top of each strawberry.
Making sure the "x" is open, squirt a dollop of whipped cream into the middle of each strawberry.
On the top of the whipped cream, place a blueberry, then enjoy!