We're full on into summer vibes season! That means it's time to break out one of our favorite combos. Popsicles + Cocktails!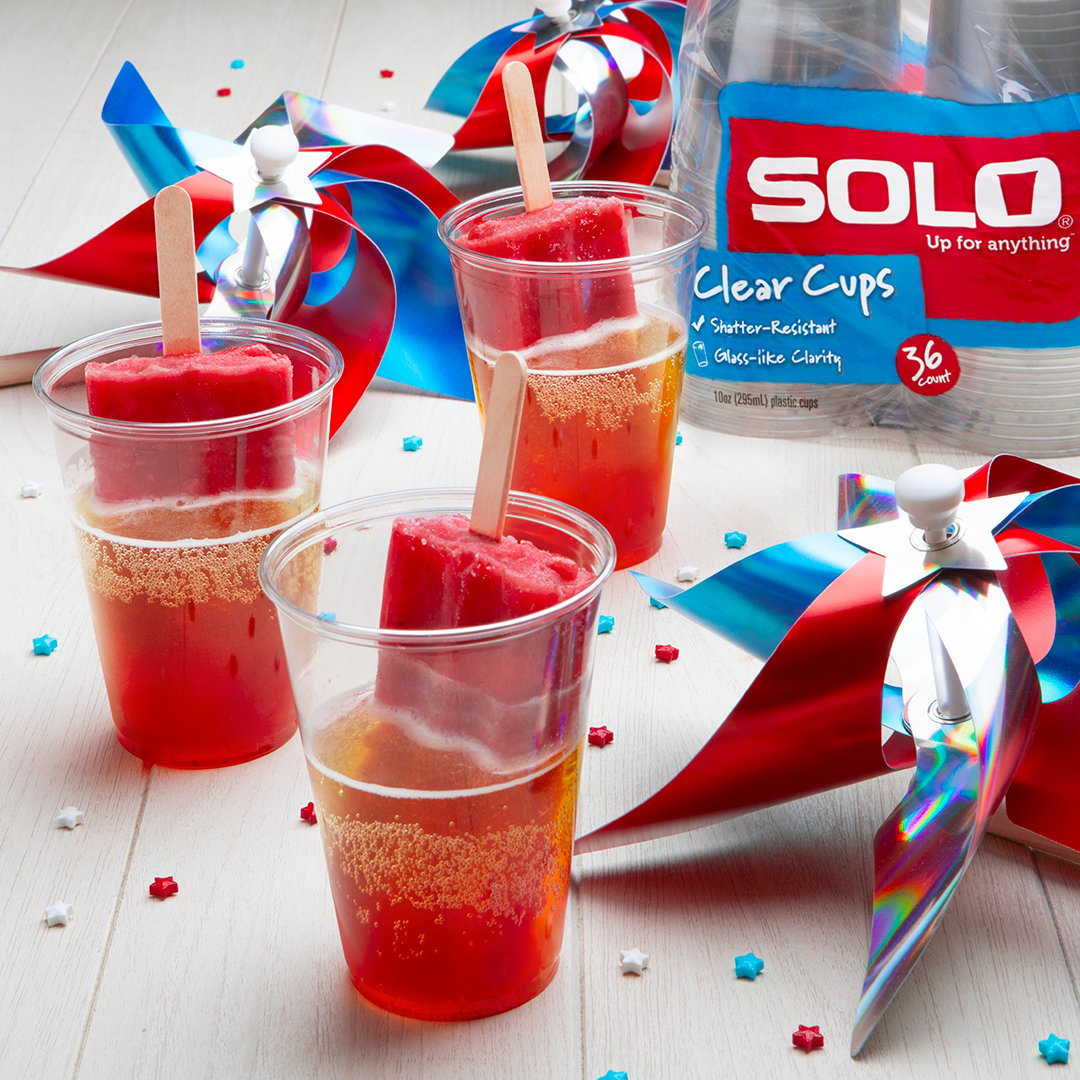 Now, vodka popsicles never fully freeze – meaning by the time you've walked across the yard to hear about Sheila's new sunroom – your hand is a sticky, strawberry-mango mess. No wonder that large bee is following you everywhere.
Here's how you do it right. Always serve your vodka popsicles with a glass of the beverage that would finish the cocktail in the first place. Clear as mud right? We'll do a better job explaning. In our case, we can't get enough of what we're calling Strawberry Pinwheel Vodka Pops.
How do you make Strawberry Pi
nwheel Vodka Popsicles?
1 ½ oz of strawberry vodka.
1 oz Triple Sec
1 bag frozen strawberries
2 cups water
6 oz of Angry Orchard Strawberry Cider
Instructions
In a blender combine 2 cups water and the full bag of strawberries. Blend until smooth.
Now in your popsicle molds, fill just below half-way with your strawberry mix. Then pour in your strawberry vodka and triple sec. Finish to the top with the strawberry mix again. Repeat this process for each mold.
Now just pop them in the freezer. Make sure to allow 12-14 for them to get as close to frozen as possible. Tends to work best as an overnight project.
Now it's time to bring it all together. Serve each of your popsicles in a Solo Clear Cup filled with 6oz of Angry Orchard Strawberry Cider.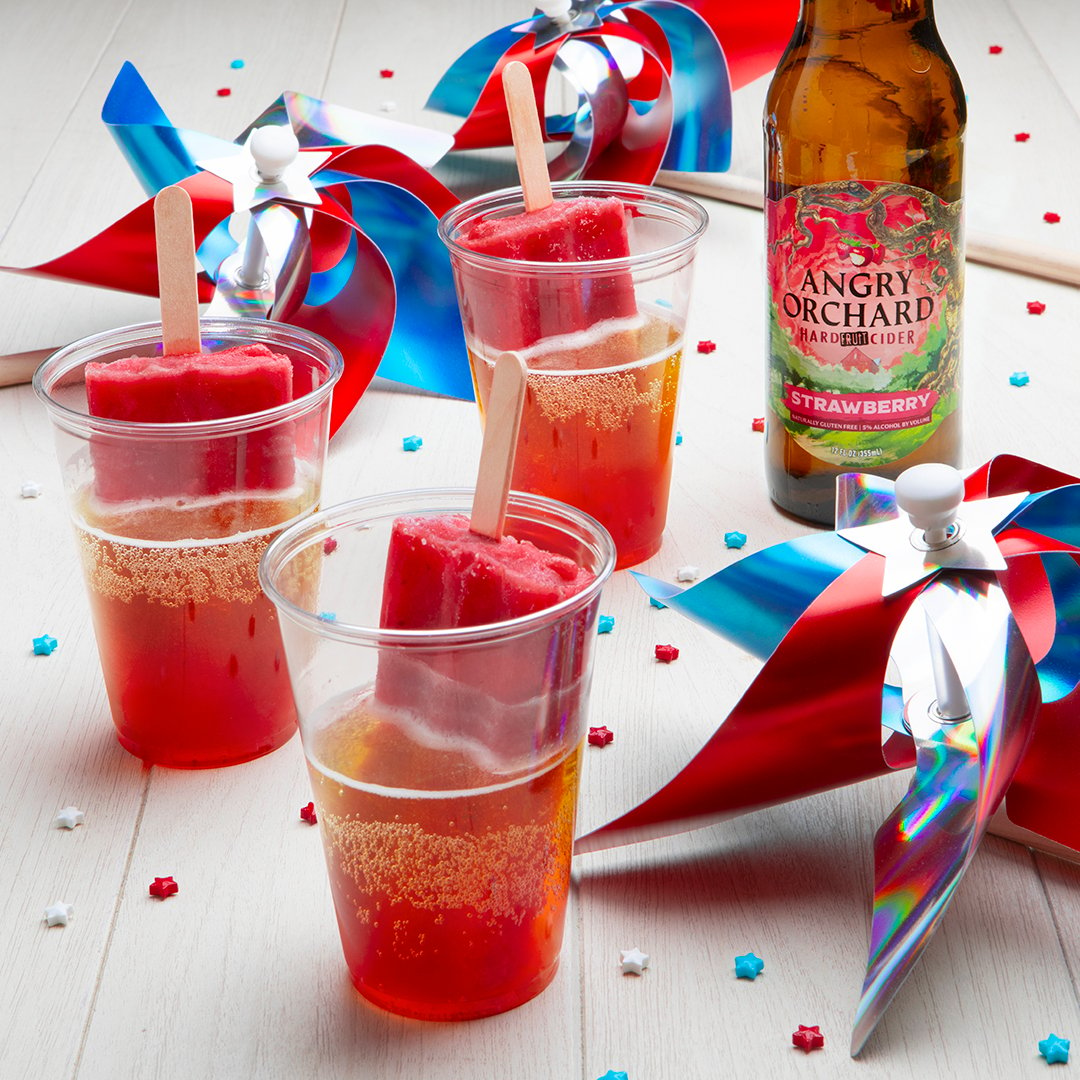 Instead of melting on you the vodka pop mixes with the cider to finish the drink. And best of all, you can still take quick bites of the deliciously cold popsicle whenever you feel the need for the icy freeze.
Vodka Popsicle problem solved. Enjoy!
Looking to add some food to the mix. Check out some fun summer food here.