Backyard BBQs and beach bashes bring together your closest family and friends. And with so many guests joining your celebration, there's sure to be one or two that are looking for a non-alcoholic drink to complement their meal.
Enter the mocktail. In addition to offering beer, wine, and cocktails, having a signature mocktail makes sure every one of your guests is included from the littlest tyke to the most respected elder. Plus, they're super 'Gram-worthy, especially in SOLO's clear plastic cups!
We've got 5 easy mocktail recipes for you to try out at your next summer party, and each is sure to be a hit!
Vitamin "Sea" Punch Mocktail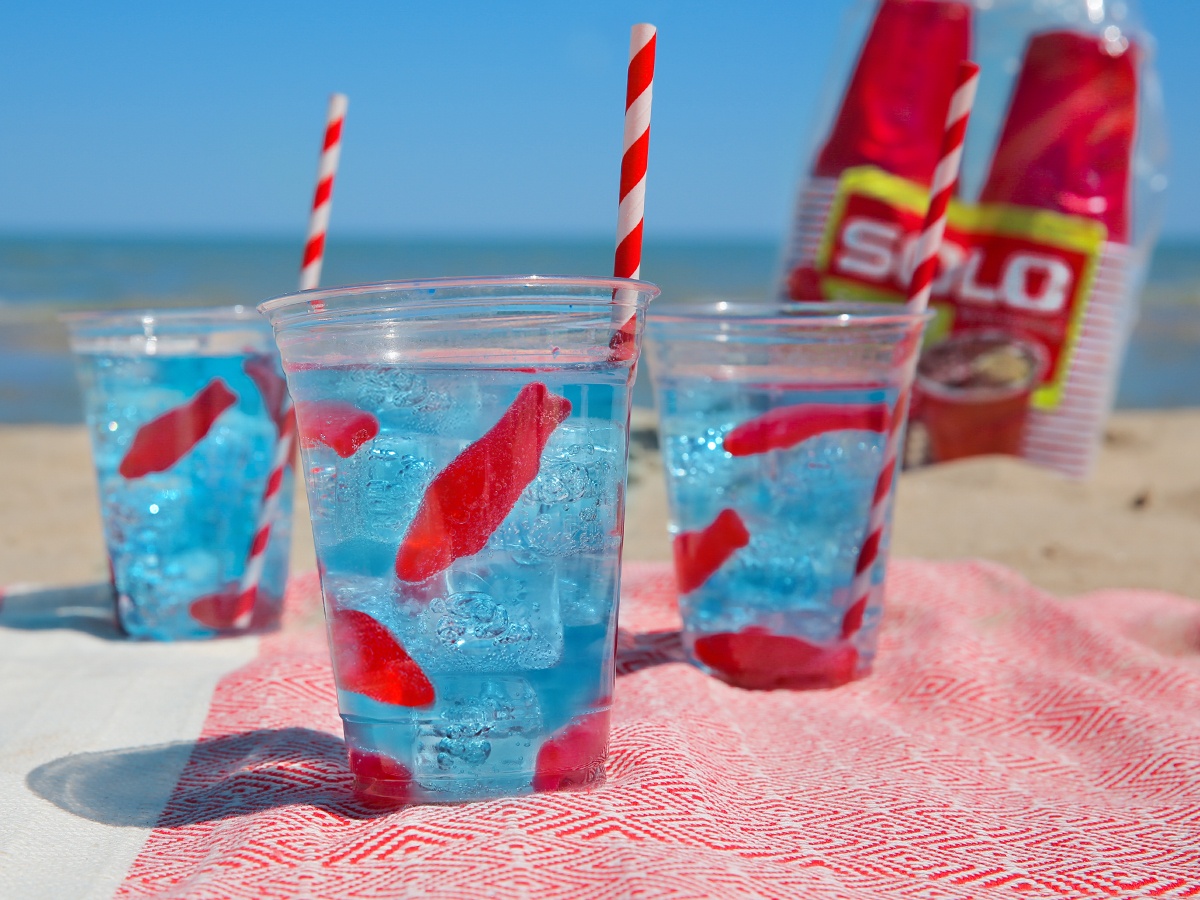 This mocktail is perfect for beachy vibes and guests of all ages! Whether you're hosting a BBQ at the beach or dreaming of waves from your backyard, this drink will add a splash of fun to your party.
Ingredients:
3 oz blue berry-flavored punch
2 oz white cranberry juice
2 oz lemon-flavored sparkling water
Gummy fish
Ice
Instructions:
Chill ingredients beforehand
Fill cup with ice and gummy fish
Pour the blue berry-flavored punch into an 18 oz SOLO clear plastic cup
Add the white cranberry juice
Top off with lemon-flavored sparkling water
If you're making a big batch, leave out the sparkling water and let guests top off their own drinks for maximum fizz!
Strawberry Kiwi Lemonade Mocktail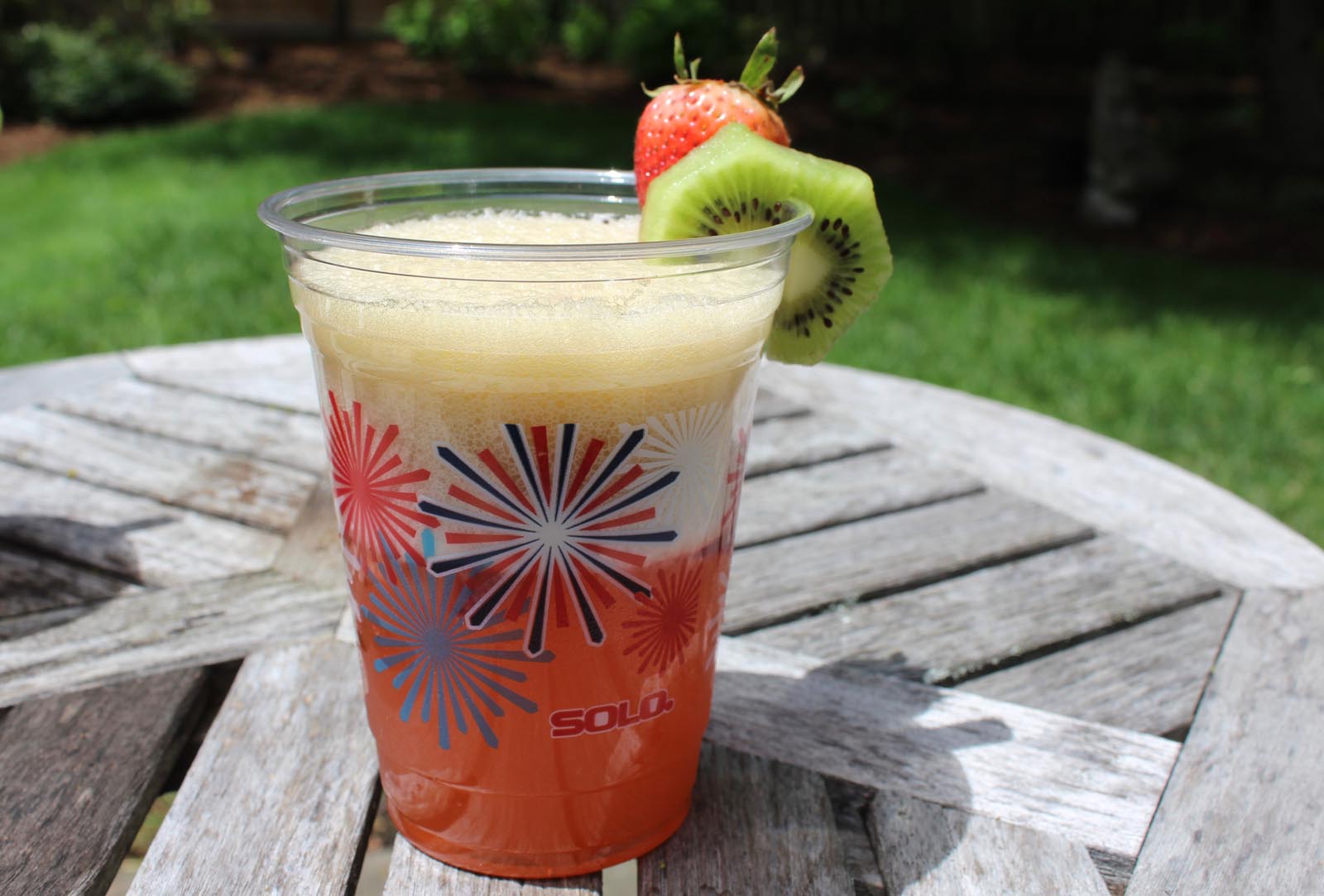 Nothing says summer like a nice chilled glass of lemonade. Kick up the flavor a notch with fresh fruit, blended to perfection! The combination of sweet strawberries and kiwi and tart lemon will definitely have guests coming back for more.
Ingredients:
2 cups water
1 cup sugar
5 large lemons, juiced
3 kiwis
¾ lb. strawberries
Instructions:
Wash fruit, removing the kiwi skin and strawberry tops; set aside
Combine water and sugar, mixing thoroughly, before adding the lemon juice
Add lemon mixture and fruit to blender and combine until smooth
Pour in an 18 oz SOLO clear plastic cup
Garnish with kiwi and strawberry slices
Summer Sunset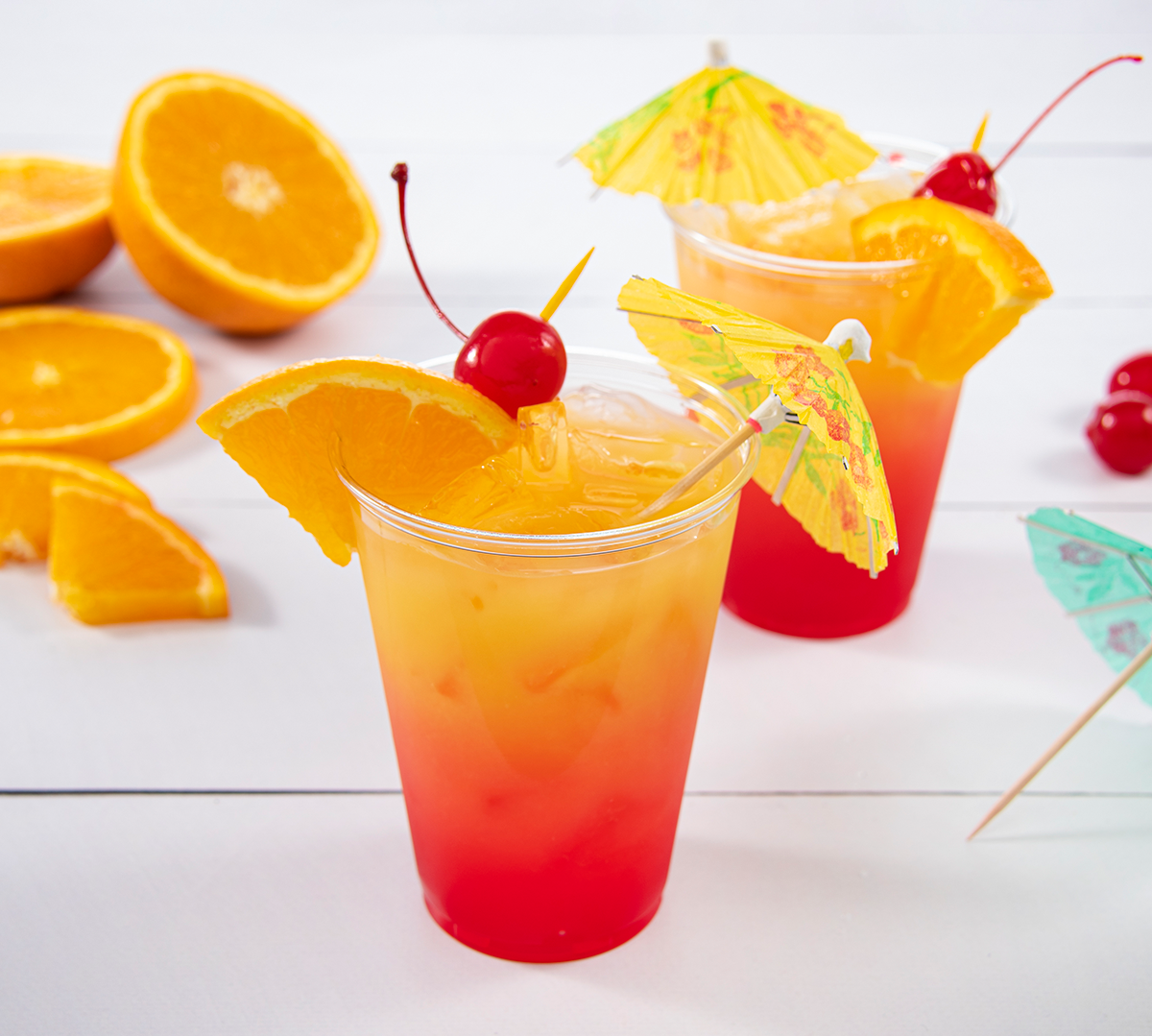 If you're planning on serving drinks one at a time, there's nothing quite as impressive as a layered drink, like a tequila sunrise. With this non-alcoholic mocktail version in hand, your guests are sure to feel special!
Ingredients:
4 oz orange juice
1 oz mango puree
½ oz grenadine syrup
Instructions:
Fill a 10 oz SOLO clear plastic cup with ice; set aside
Fill a cocktail shaker with ice, mango puree, and orange juice
Strain the shaker contents into the cup
Slowly pour the grenadine and let it settle at the bottom before serving
Blackberry Lemon Spritzer Mocktail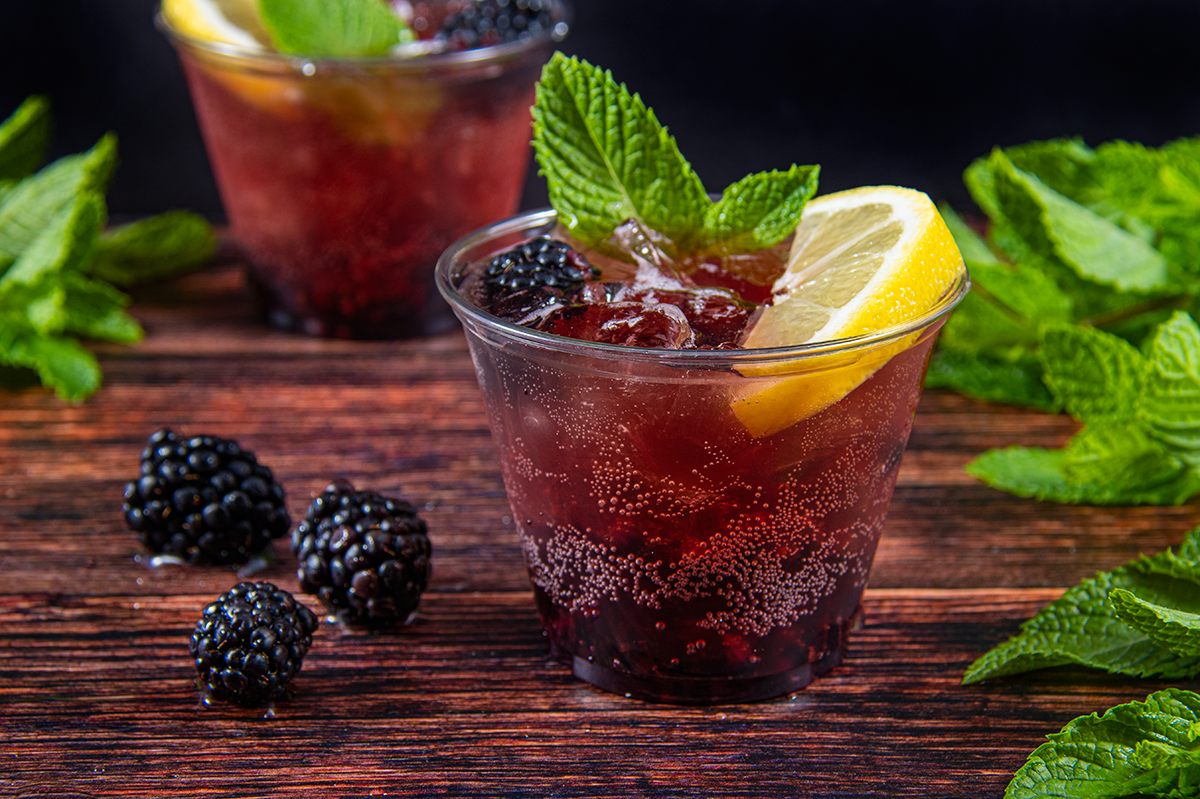 The freshest, juiciest blackberries are ready in the dog days of summer, so they are the perfect ingredient for a refreshing pick-me-up. This spritzer is a classy mocktail that elevates any gathering!
Ingredients:
3 blackberries
Fresh mint
Juice from ½ lemon
1/8 cup simple syrup
2 oz juniper sparkling water
Ice
Instructions:
In a 9 oz SOLO clear plastic cup, muddle together blackberries and mint
Squeeze lemon juice into a cocktail shaker
Add simple syrup, juniper sparkling water, and ice; shake well
Add ice to the cup, pour into the cup, and top with more sparkling water
Garnish with fresh mint and a lemon slice
Watermelon Punch Mocktail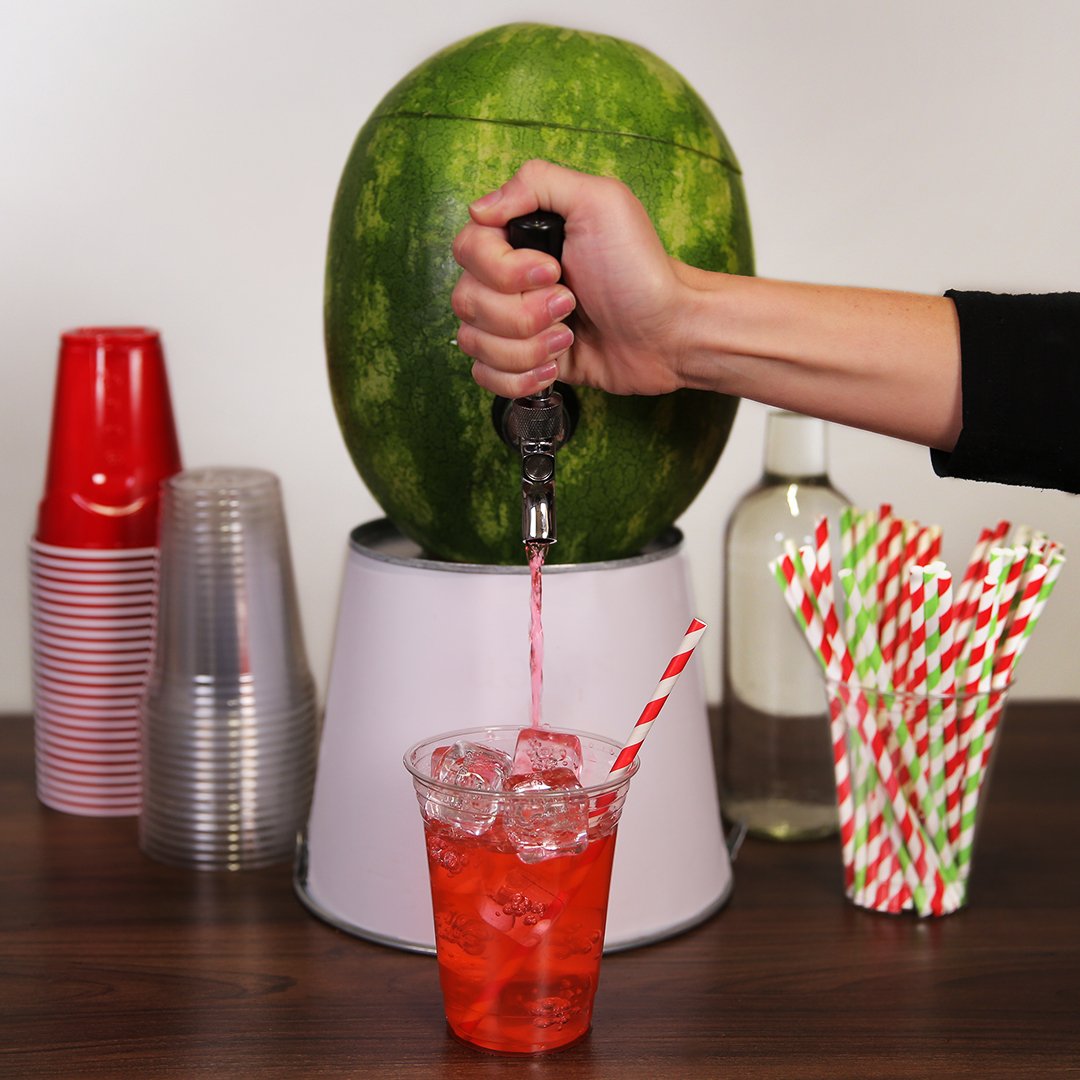 With watermelon in season from May to September, we like to think of it as the unofficial fruit of summer. And just our luck, this fruit is the perfect vessel to serve yummy mocktails from, taking your summer party from basic to all-star instantly!
Ingredients:
1 whole watermelon
3 cups watermelon juice (or puree the watermelon you just scooped out)
5 cups sparkling water
1 cup lime juice
½ cup simple syrup
Fresh mint
Ice
Instructions:
Cut off the top of the watermelon
Use an ice cream scoop to remove the insides
Puree watermelon if using for the punch
Carve tap hole and insert tap
Combine all ingredients in melon
Pour from tap into an 18 oz SOLO clear plastic cup filled with ice and garnish with fresh mint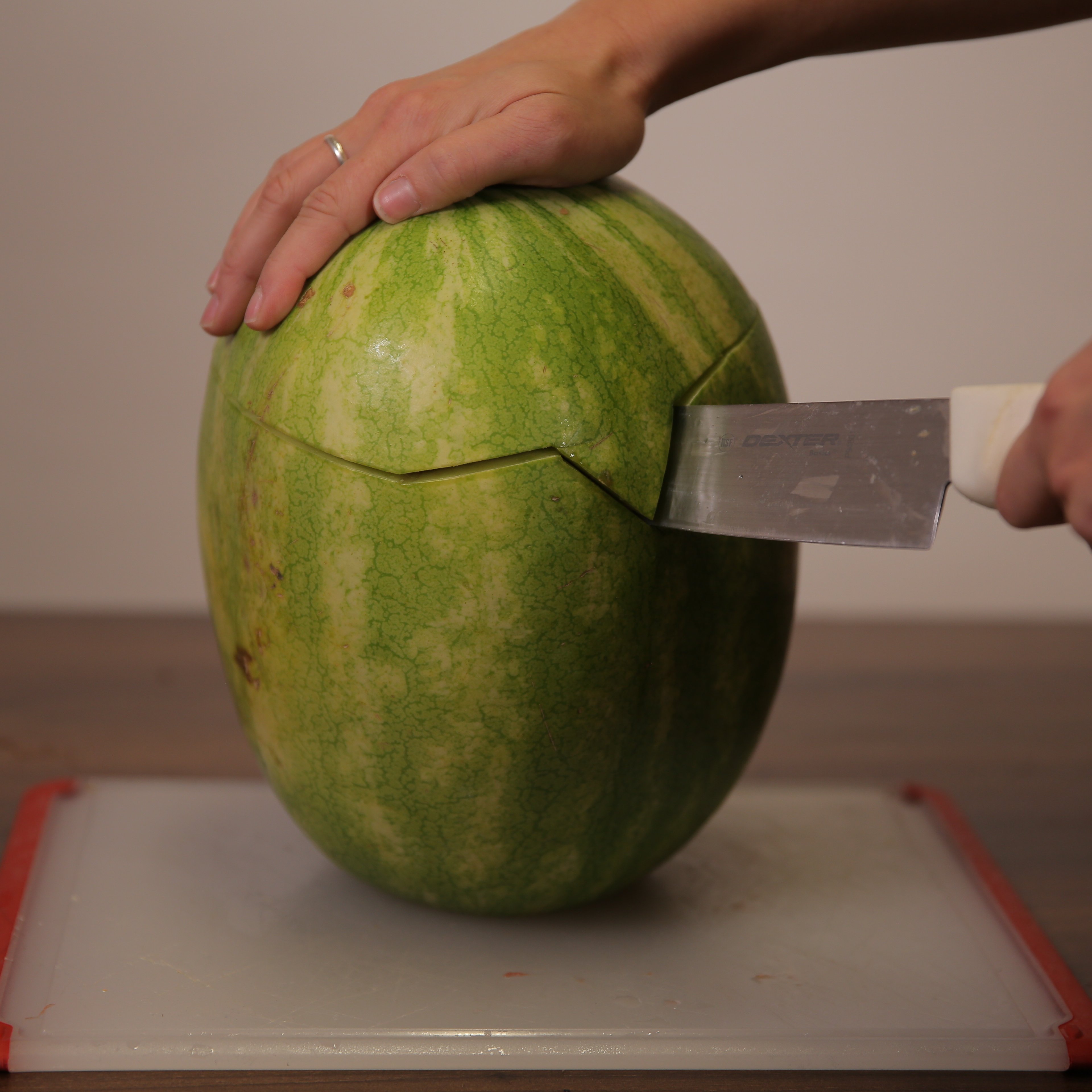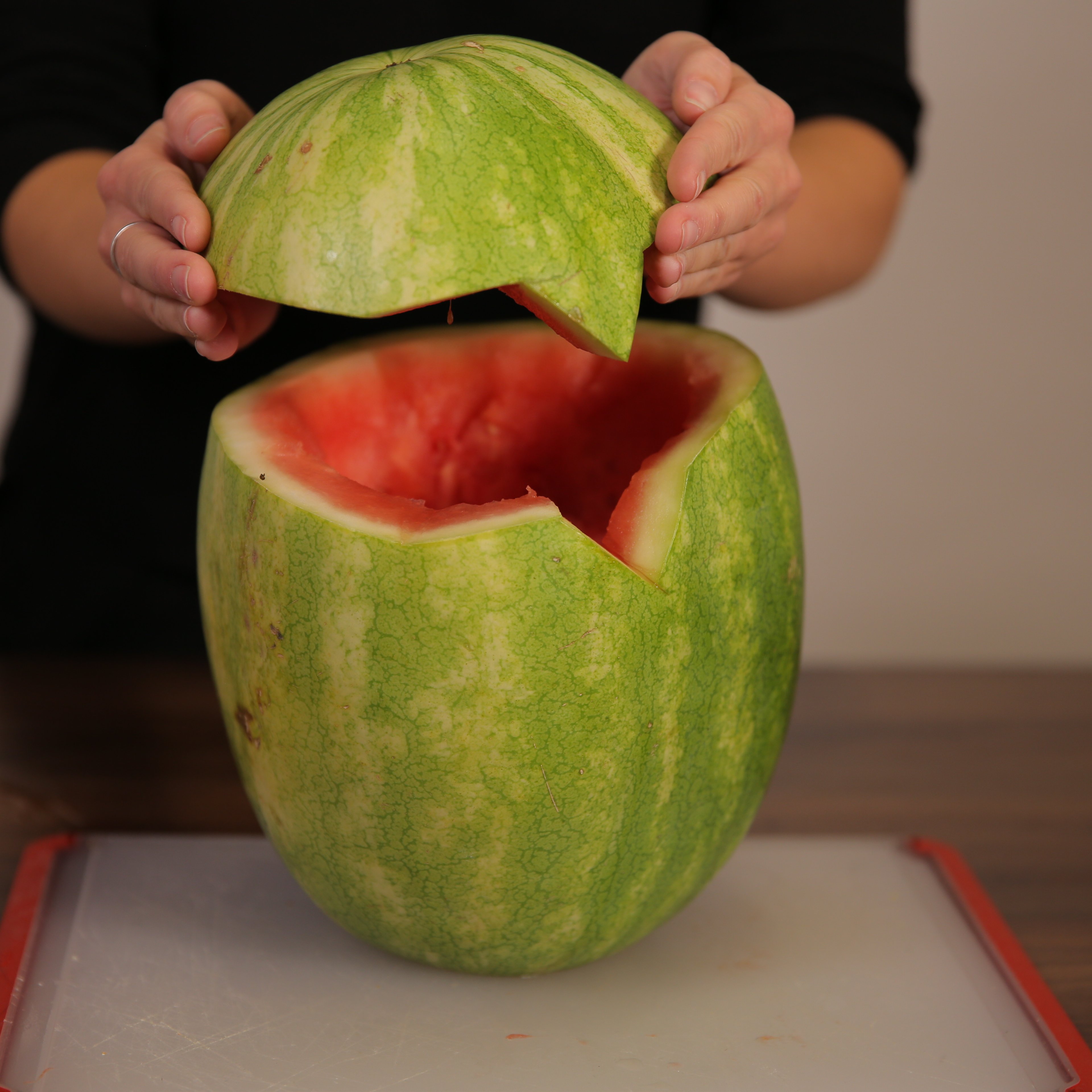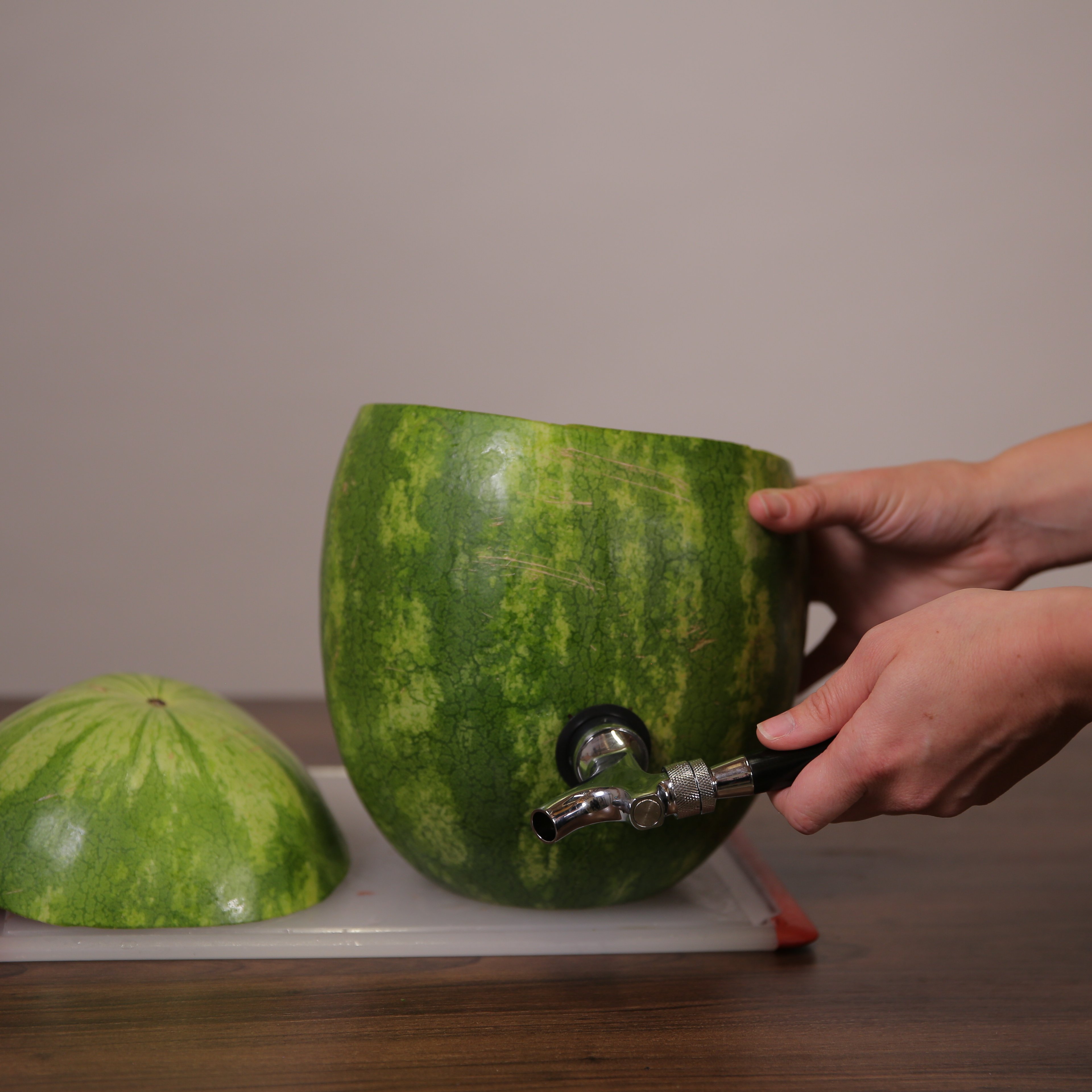 Bonus:
If you prefer to drink your dessert, we have the perfect mocktail for after the BBQ. This layered mango coconut mocktail is perfect to use up that fresh summer fruit and end the party on a sweet note!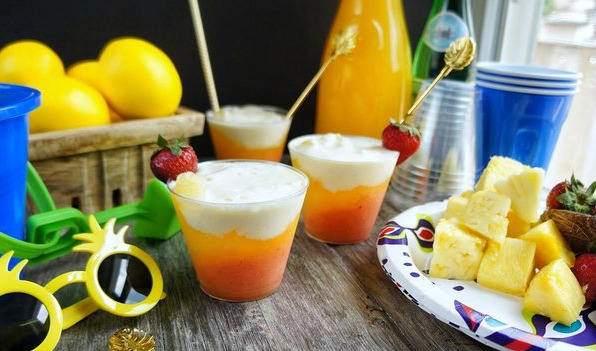 ---