Impress your guests with these easy cocktails that look beautiful layered in our clear cups!
These layered cocktails are sure to impress both friends and co-workers and are simple to whip up, but you'll need the right drinkware to really make an impression, like SOLO® Clear Cups. Our clear plastic cups are perfect for putting these simple masterpieces on display AND make cleanup a breeze.
Tequila Drink Recipes
A traditional margarita is perfect if you're also offering a Mexican-themed appetizer like nachos, but one of our unique recipes can make your happy hour one to remember! Introduced in the 70s, the original Tequila Sunrise has been a staple mixed drink for decades, but the addition of mango puree modernizes this classic drink. Whichever recipe you choose, your guests will be thrilled with these pretty layered tequila drinks.
Traditional Margarita Recipe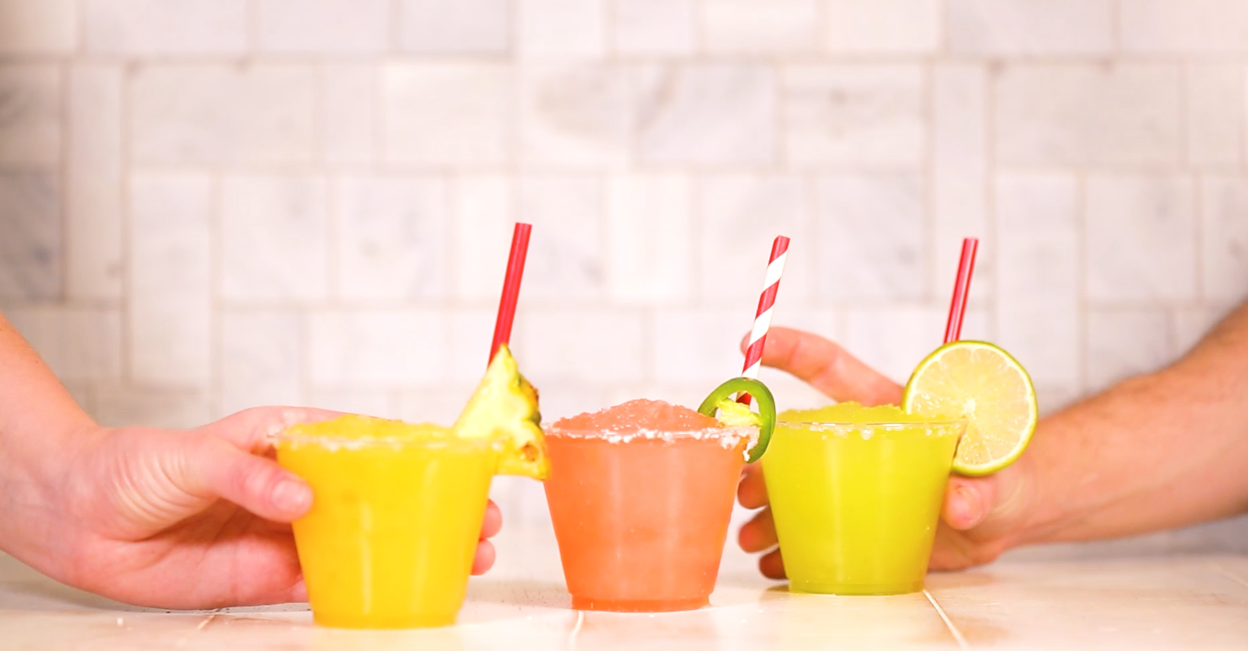 2 oz. tequila
Juice of one (1) lime
½ oz. triple sec
Salt for rim
Lime wedge for garnish
Fill a cocktail shaker with ice.
Add tequila, lime juice and triple sec.
Shake, pour into a SOLO clear cup, and garnish!
If you're feeling adventurous, try one of these three unique flavors!
Tequila Sunrise Recipe with a Twist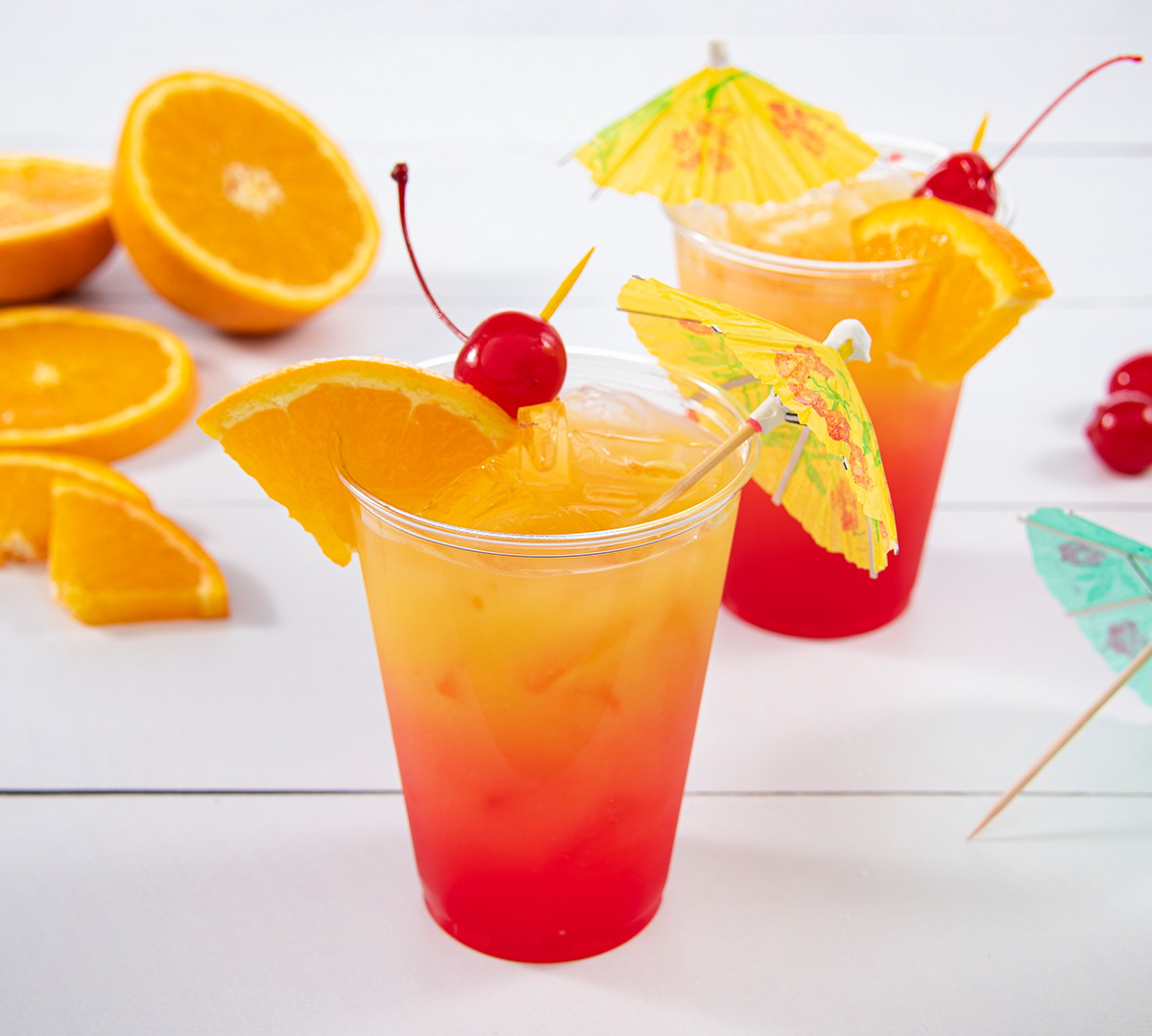 2 oz tequila
3 oz orange juice
1 oz mango puree
½ oz grenadine syrup
Fill a 10 oz SOLO clear plastic cup with ice; set aside.
Fill a cocktail shaker with ice, tequila, mango puree and orange juice.
Strain the shaker contents into the cup.
Slowly pour the grenadine and let it settle at the bottom before serving.
Vodka Drink Recipes
We know what you're thinking – how can a clear liquor possibly make for a fun layered drink? It's easier than you think! A sugary twist on a white Russian is sure to be a hit among your coworkers with a sweet tooth, and the Harvey Wallbanger beats a screwdriver any day of the week. These vodka cocktails will have your gatherings asking you to host happy hour again soon!
Salted Caramel White Russian Cocktail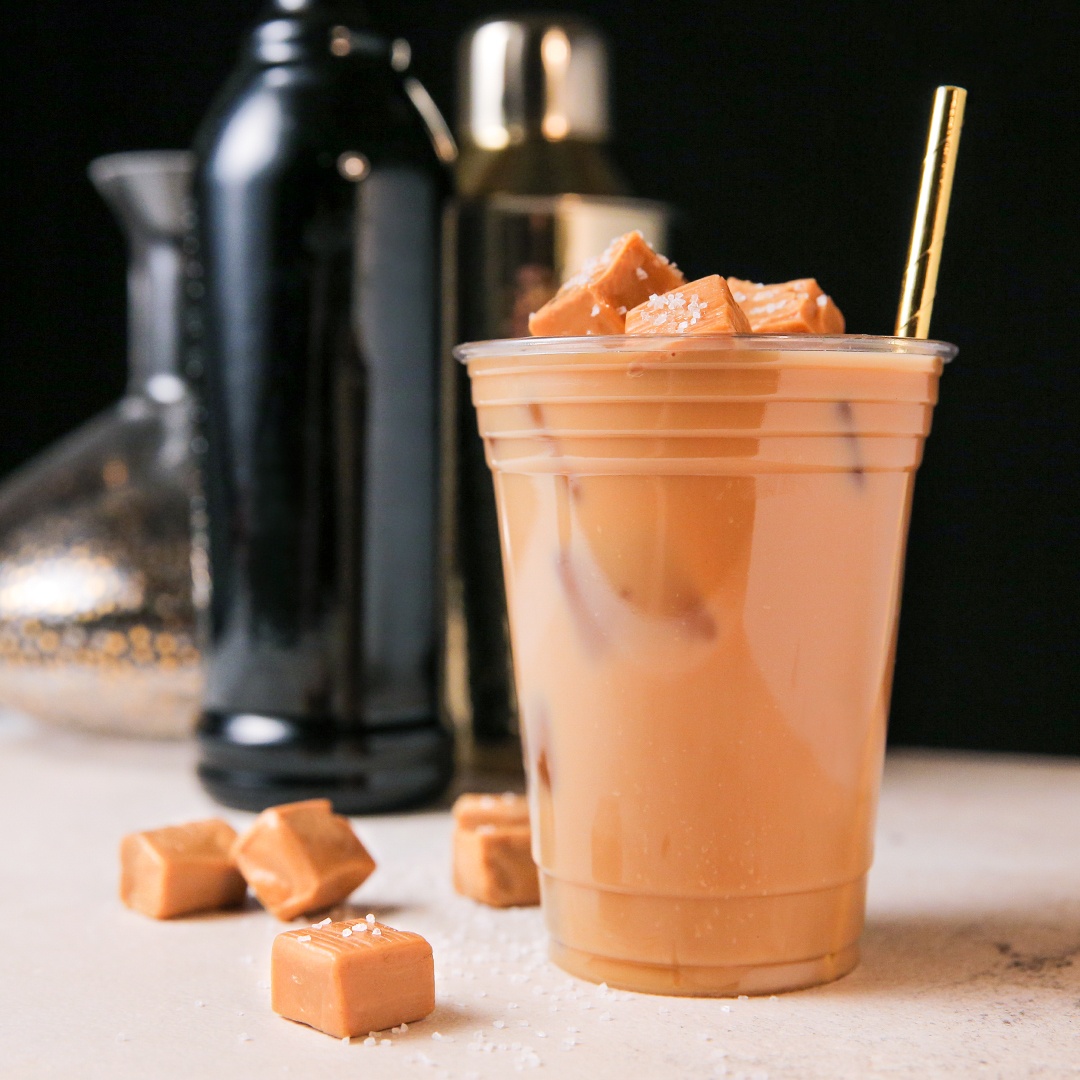 2 oz caramel vodka
1 oz salted caramel coffee liqueur
1 oz whole milk or heavy cream
Caramel sauce
Coarse sea salt
For this cocktail, rim the edge of an 18 oz SOLO clear plastic cup with caramel sauce and coarse salt.
Fill with ice and set aside.
Add vodka and coffee liqueur, then top with milk and cream.
Drizzle caramel sauce over top. Best stirred before drinking.
Harvey Wallbanger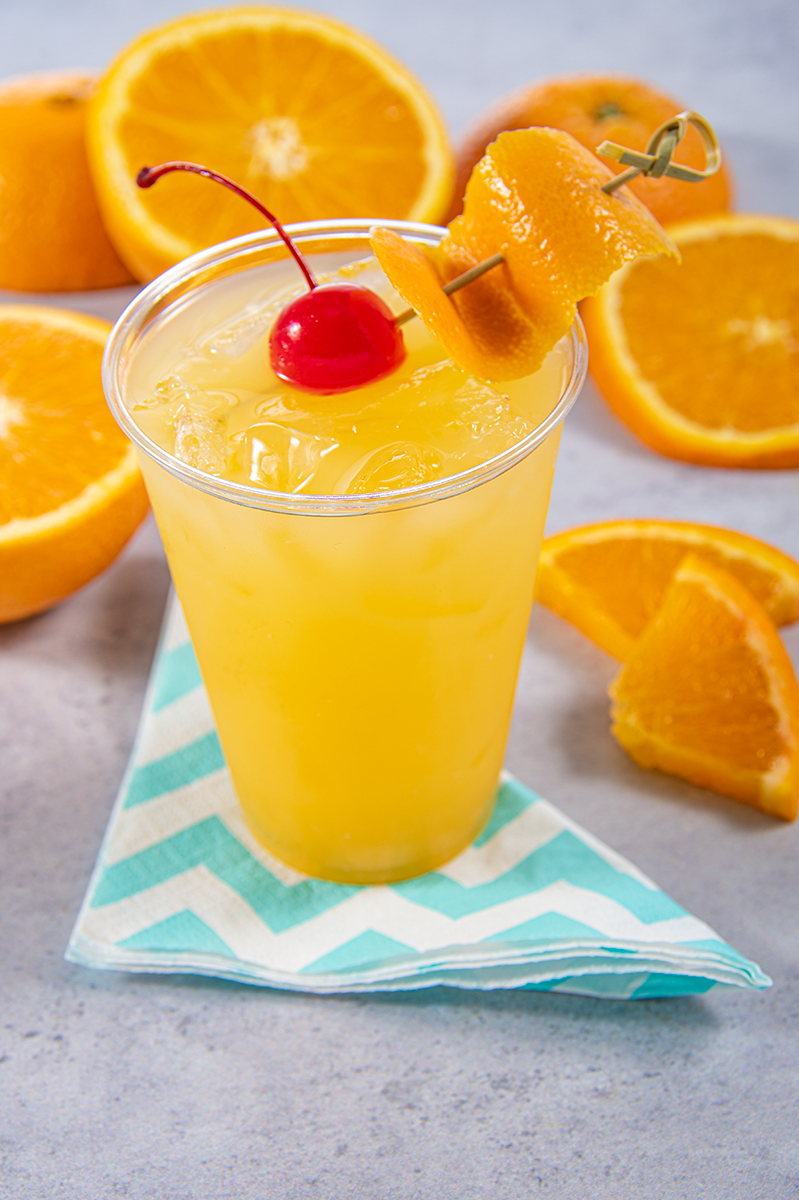 1 ½ oz vodka
4 oz orange juice
½ oz Galliano L'Autentico (vanilla-anise liqueur)
Pour the vodka and orange juice in a 10 oz SOLO clear plastic cup filled with ice; stir.
Layer the Galliano on top by pouring it slowly over the back of a bar spoon.
Garnish with an orange slice and maraschino cherry.
Rum Drink Recipes
Put away the eye patches – rum isn't just for swashbucklers and ne'er-do-wells. In fact, we'd argue that these rum drinks are perfect for hosting a more upscale gathering.
For those that want to add a dramatic performance with their cocktails, go for the Dark and Stormy. But if you're looking for something to hydrate a crowd, stick with the sangria so you have more time to mingle.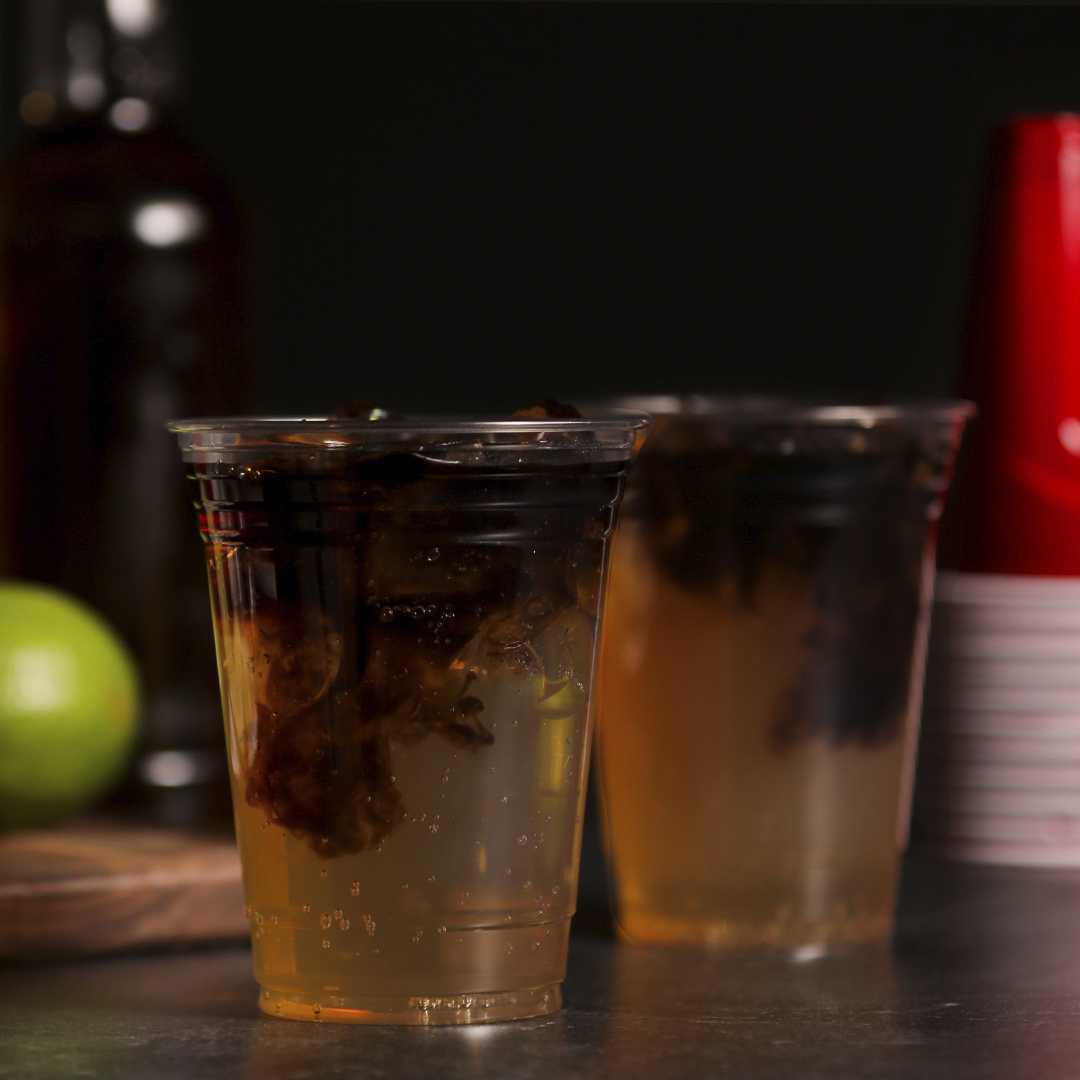 2 oz black rum
4 oz ginger beer
½ oz lime juice
Fill a 10 oz SOLO clear plastic cup with ice.
Add the ginger beer and lime juice.
Garnish with a lime wedge.
Add the rum slowly in front of your guests, and watch the rum spread throughout the drink.
Sangria
Sangria is an excellent choice if you're anticipating a bigger crew. This tried-and-true white wine sangria or this tasty fall red wine sangria is sure to be a crowd pleaser, and our 9 oz SOLO clear plastic cups make perfect wine cup to serve a crowd. The fruit takes the drink to the next level – both in flavor and appearance. Cheers!
Gin Drink Recipes
Let's be real: It's time to up your gin drink game. Anyone can whip up a simple gin and tonic. Add fresh fruit and mint or mix with bright, citrus juices to take your traditional G+T to the next level.
Blackberry Lemon Gin & Tonic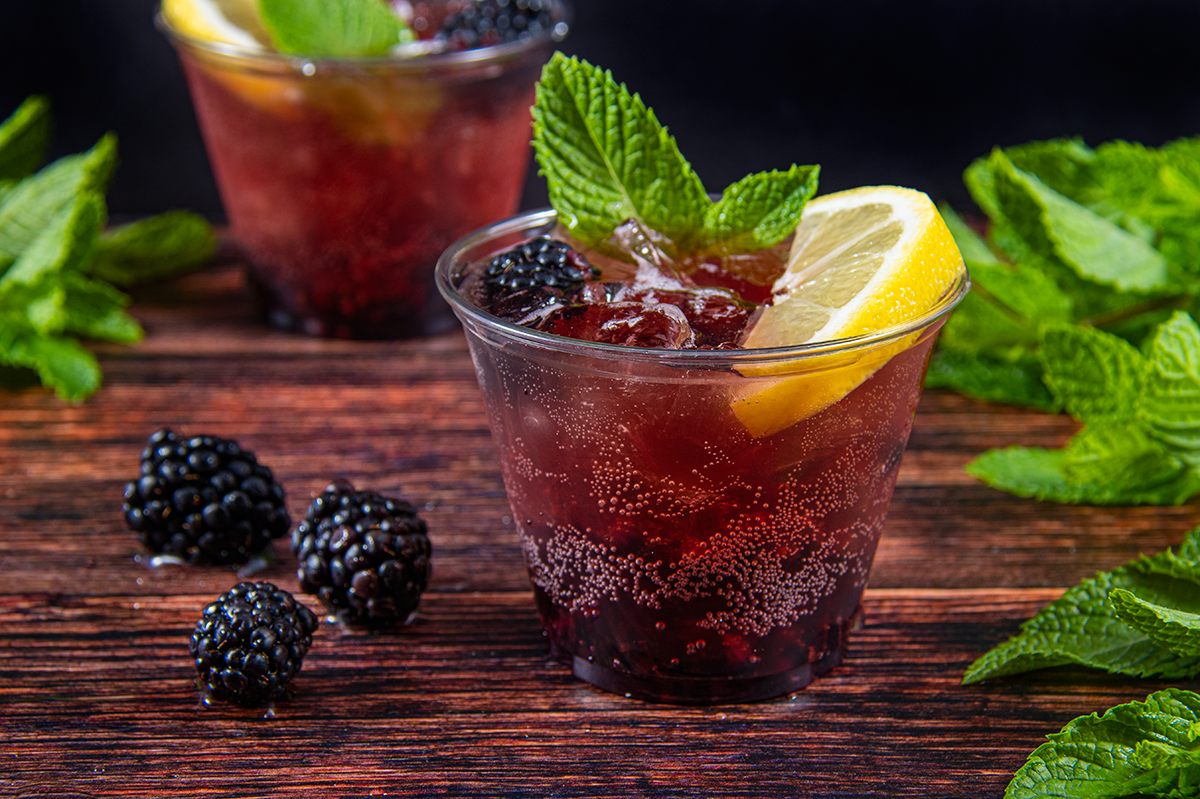 2 oz gin
Tonic water
1/8 cup simple syrup
3 blackberries
Juice from ½ lemon
Fresh mint leaves
In a 9 oz SOLO clear plastic cup, muddle together blackberries and mint.
Squeeze lemon juice into a cocktail shaker, add simple syrup, gin and ice; shake well.
Pour into the cup and top with tonic water.
Pink Gin Fizz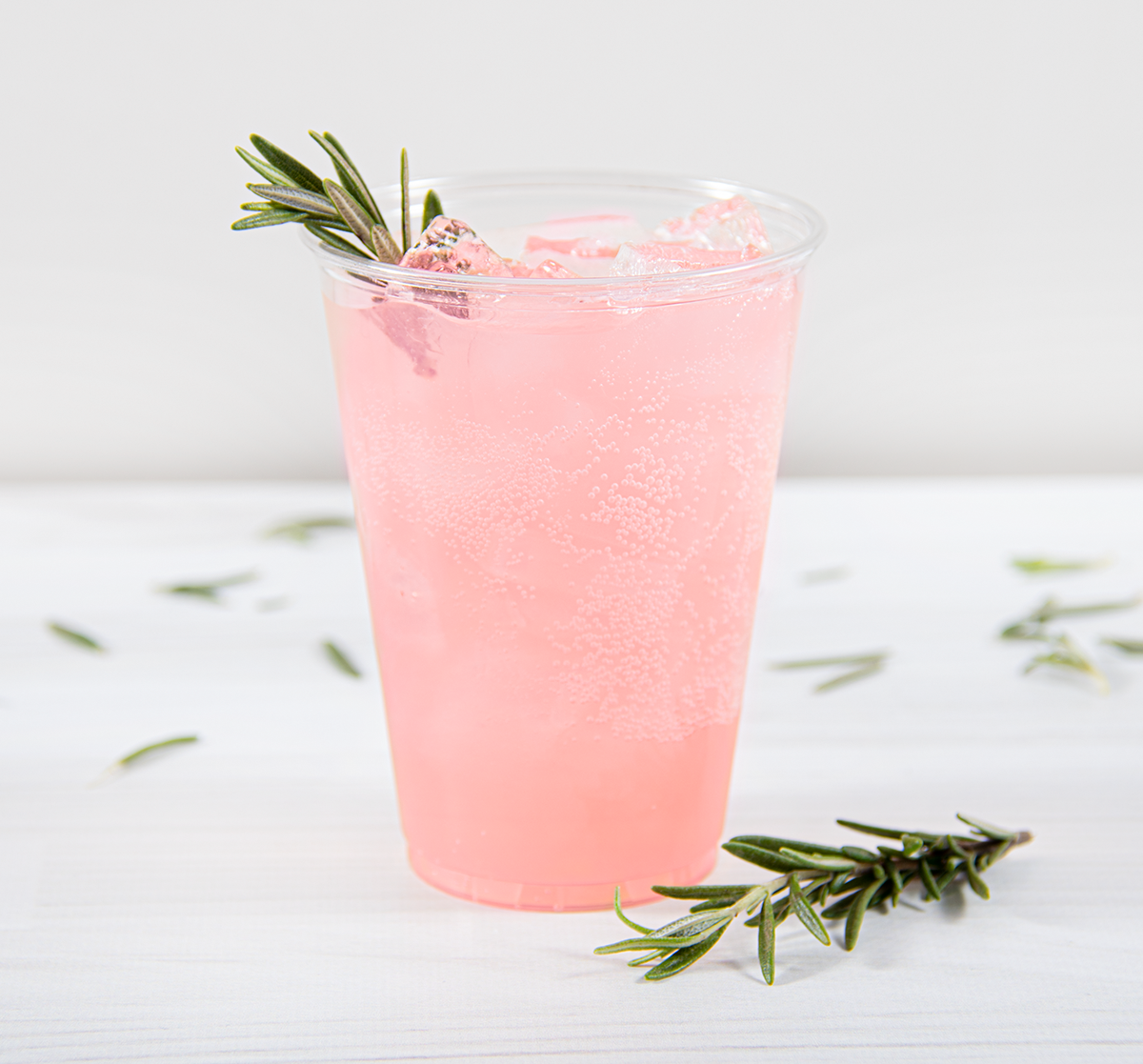 1 ¼ oz gin
2 oz orange juice
4 oz pink grapefruit juice
1 TBSP simple syrup
Seltzer
In a 10 oz SOLO clear plastic cup, pour orange juice over ice.
Combine gin, simple syrup and pink grapefruit juice; slowly pour over orange juice.
Top with seltzer.
---
Keep the fun going! For more recipes and creative ideas using SOLO products, sign up for our email newsletters.
Ready to send out that calendar invite for the next happy hour? Click over to Amazon, head to Walmart or find a store near you that carries your favorite SOLO products!