Guest post by The Tipsy Housewife
I recently hosted a MANstagram Cooking Class at my home for 6 of my favorite male foodie friends from Instagram. Since the class was to be held on a Saturday afternoon, Bloody Mary's were a must! The theme of the class was Meat & Potatoes so a salad component was a must. It was then that I decided to have a Bloody Mary Salad Bar! What better way to get your veggies in!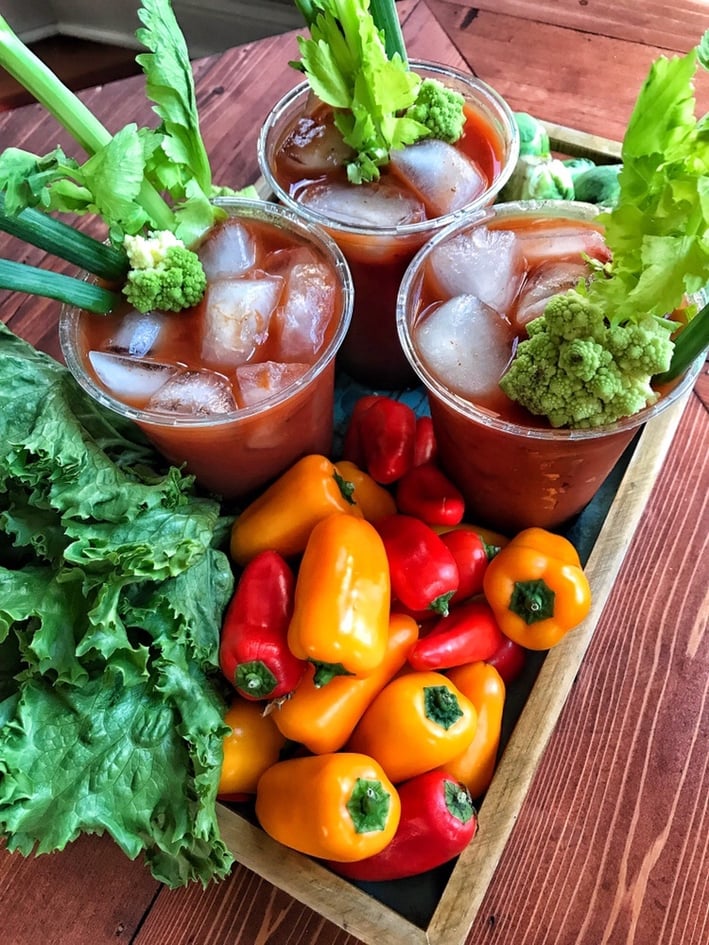 I decided on Romaine Lettuce, Celery, Tomato, and Green Onions. Other options could include Red Peppers, Pickled Cauliflower, Cucumber, Lemons or Avocado!
I added in some other fun accents like a variety of olives and Smoked Gouda Cheese made another great option for my guests. I mean who doesn't love cheese?!
I also thought a different and tasty option would be to add some fresh herbs into the mix. I decided on Chives, Rosemary and Thyme. Since this was a cooking class I thought using these Solo Write On! Cups™ was a great way to display and label the herbs. We ended up using these herbs for cooking as well.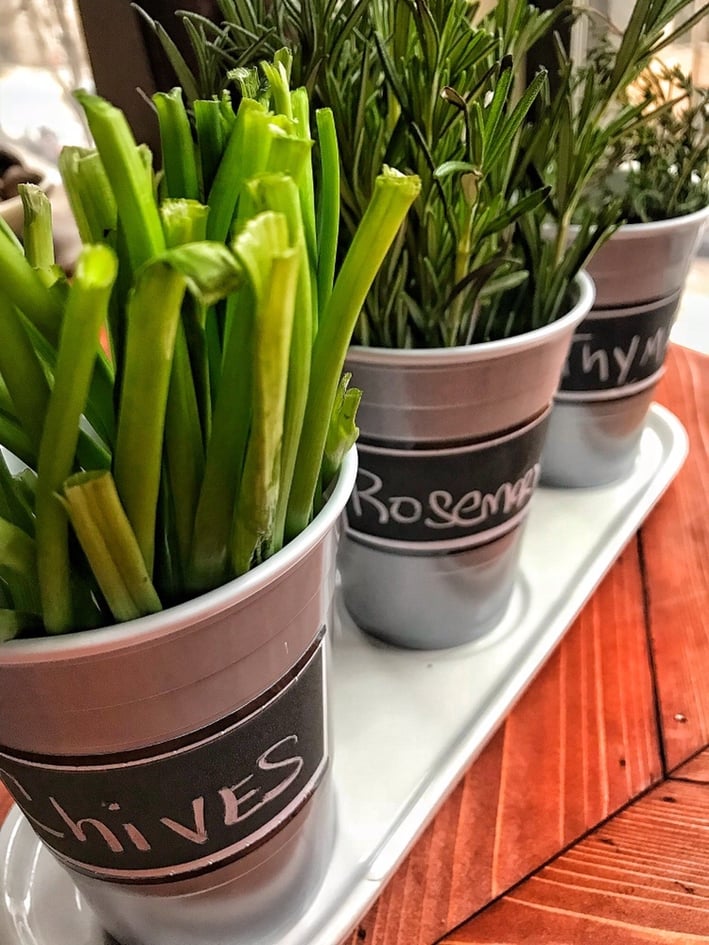 My guests ended up having so much fun creating their "Salad Bar" Bloody's and having a cocktail always helps make the cooking process much more enjoyable!
Of course I always use Solo Cups at my parties because it's not a Solobration without a solid drink in a Solo Cup. Plus, with these guys cooking I was going to have enough dishes to do and being able to rinse these and recycle them made clean up a little bit easier for me.
After the guys enjoyed their welcome cocktails they got down to business and prepared what ended up being a lovely meal! Take a look at them working hard at their recipes!
The guys ended up preparing a delicious three course meal. We started with Bacon Wrapped Smokies, enjoyed a delicious salad, and an incredible main course of Braciole and Mini Potato Dumplings. The food was all beautiful and delicious!
This was definitely one of my most favorite events ever. I see more Manstagram cooking classes in the future! To shop the Solo Cup Products I used at the event, I created an idea list on my Tipsy Housewife Amazon page, you can shop it HERE!