What's up Doc? Okay, that was too easy. But really, it's hard to beat a sweet treat that's also packed with b-vitamins. Looking for a refreshing alternative to the traditional root beer float at your next gathering? Give this clever concoction a try. You'll surely win points from your health conscious crew when you roll out a tray of these post meal.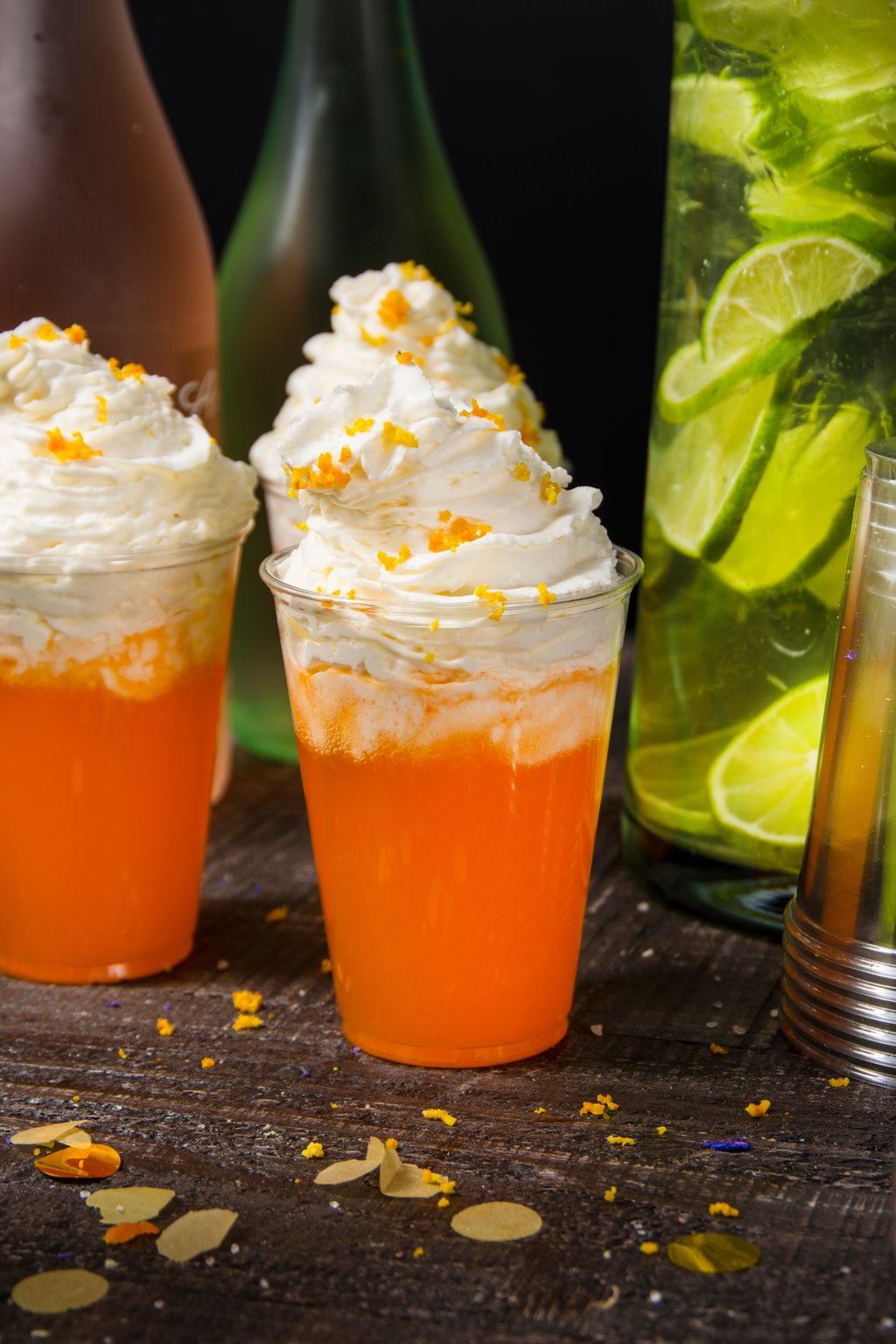 Ingredients:
2 oz Carrot Juice
3 oz Mango Juice
2 oz Bubbly Water
1 Scoop Vanilla Ice Cream
Top liberally with Whipped Cream
Garnish with grated Orange Peel
Instructions:
Combine in a Solo Clear Plastic Cup. Add a scoop of vanilla ice cream. Top with whipped cream. Then garnish with grated orange peel and serve.