Guest post by Nicole Triebe of Windy City Dinner Fairy
School is back in session and we all know breakfast is the most important meal of the day! Start off the day in the most delicious way with these Overnight Oats with Chia and Berries!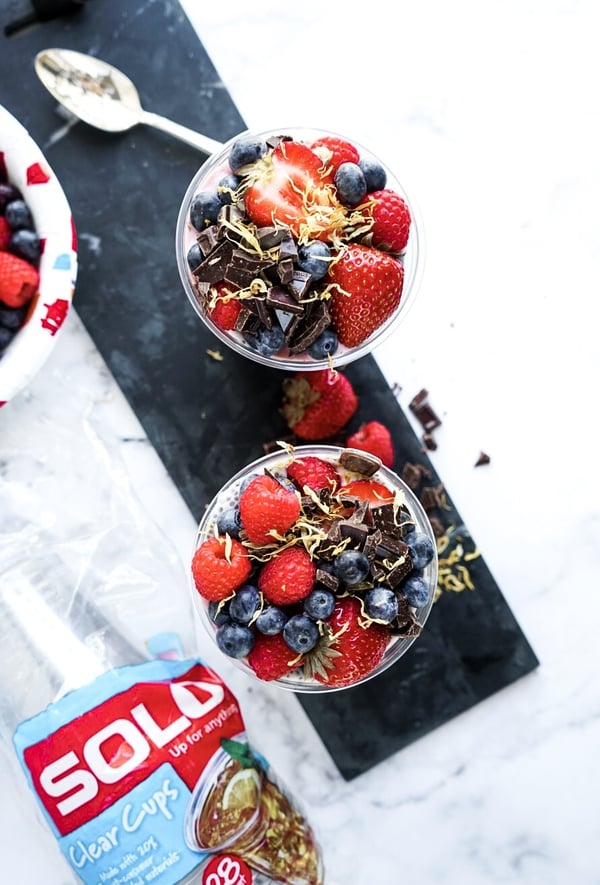 This summer just flew by! Last year I couldn't wait for fall to start, and this year I'm taking advantage of every ounce of sunshine, no matter how hot it may be. If you read my last post, you know that my wife and I are expecting in October! For the last 7ish months, I've been really watching the nutritional value of every meal both of us put into our bodies, but especially Allison. Chia seeds provide so many beneficial nutrients, for growing baby and momma! I'm partnering with Solo Cup to show you these easy Overnight Oats with Chia and berries!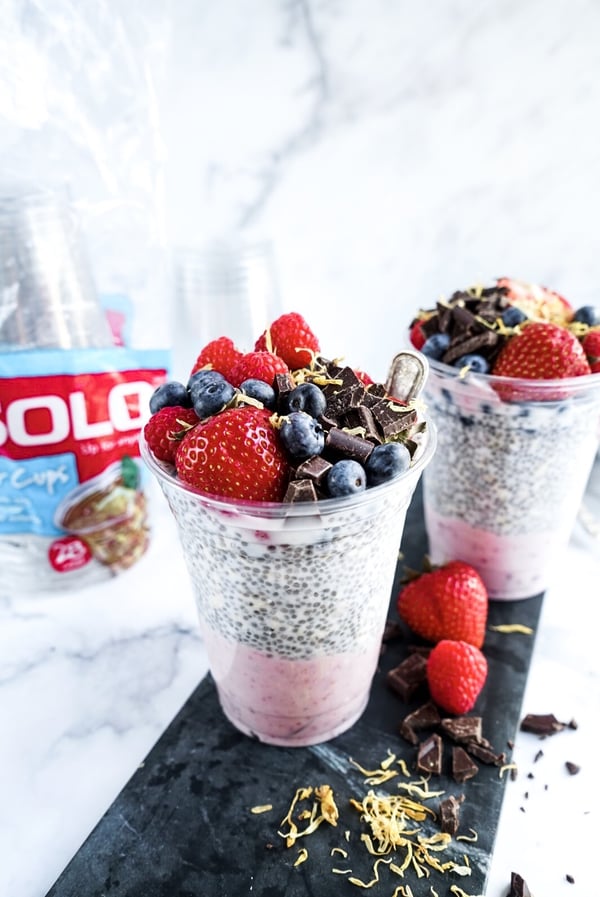 Why are chia seeds good for you?
If you're not familiar with Chia seeds, they are tiny black seeds from the plant Salvia hispanica, which is a relative of the mint plant. Originally they were used by the Aztecs and Mayans, but today they're recognized as a superfood in the foodie community!
For expectant mommas, Chia seeds provide a lot of Omega-3 which is so important for the development of the baby's brain. As an added bonus, it helps with momma's digestion because Chia seeds are high in fiber. They also act as an energy booster, which will help when that growing baby inside of you zaps all of your energy! Chia seeds were so easy to add to this no-fuss breakfast!
How do I make Overnight Oats with Chia + Berries?
Here's what you need to make overnight oats with Chia and berries:
Almond, oat or coconut milk
Chia seeds
Sweetener (honey, sugar or stevia, optional)
Vanilla extract (optional)
Berry greek yogurt (I used Strawberry Chobani)
Rolled oats
Fresh Berries of your choice
Dark Chocolate (optional)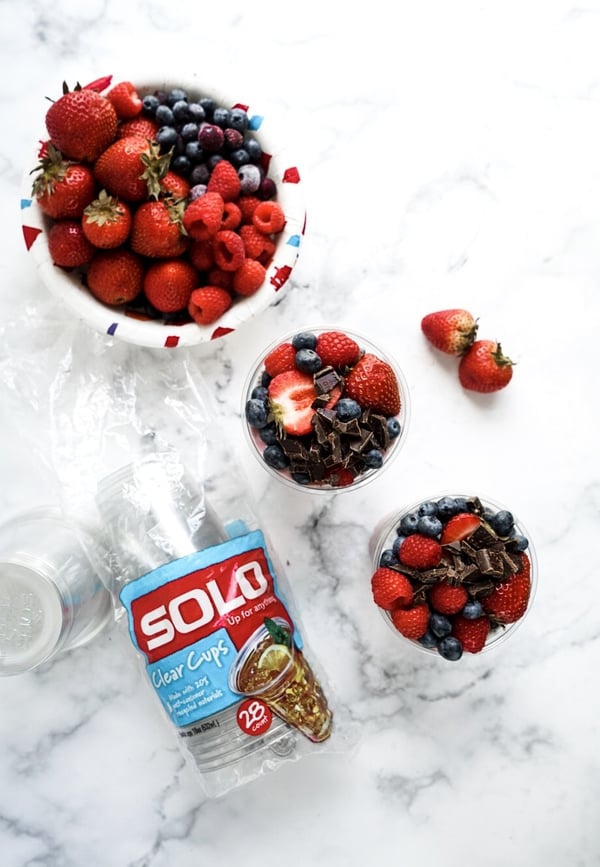 How do I assemble Overnight Oats with Chia + Berries in a Solo cup?
To make this easy breakfast, you'll start by combining 1 cup of milk with 4 tbl of chia seeds. Pour them into a bowl with a lid that can sit for at least 2 hours. Place in the fridge until ready.
Remove the chia pudding from the fridge and add 1/2 cup of rolled oats and stir to combine.
In a clear eco-friendly Solo cup, put in the first layer of berry greek yogurt. I filled the cup about half way. Add the oat and chia pudding as the next layer. Top with berries and chocolate if you're extra feeling sweet! Leave overnight for breakfast in the morning!
With a breakfast this easy, it means there's no excuse but to start the day off right!