While we live in a time where we can get all sorts of fruit no matter the season, nothing compares to ripe watermelon in the summertime. The flavor is at its sweetest, and it's incredibly quenching when it's hot outside. This watermelon "pizza" is a fresh, fruity take on the classic cheesy version and is the perfect snack or side to a meal this summer.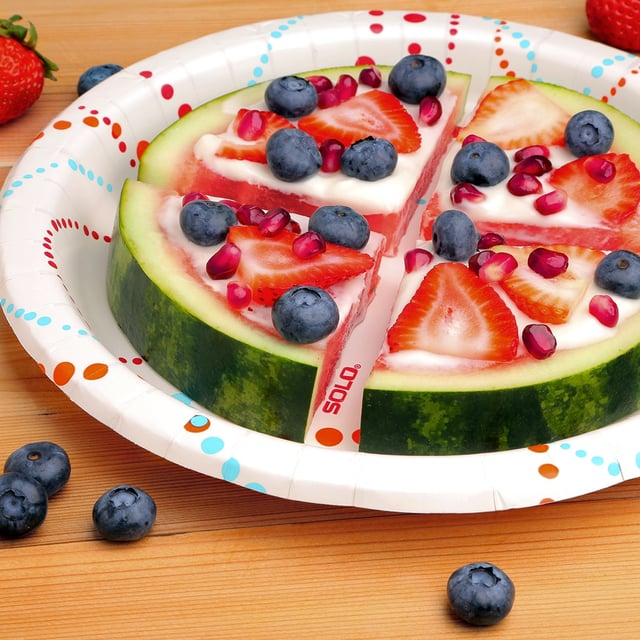 To make one slice, you'll need:
Solo

®

Heavy Duty Paper Plate

Solo®

Heavy Duty Paper Bowl

1/2 cup ricotta cheese
1/4th cup softened cream cheese
1/2 tsp. vanilla
Watermelon slice
Mint for garnish
Berries of your choice
Shredded coconut
Honey
Directions:
In a bowl, mix ricotta, cream cheese, and vanilla until fully blended.
Spread mixture onto your watermelon slice. Garnish with berries, shredded coconut, and mint.
Drizzle with honey, and enjoy!