Putting together these fun creations is definitely not a pain in the neck. Surprise everyone with these Dracula's Dreamsicle Floats to help get that Halloween spirit going.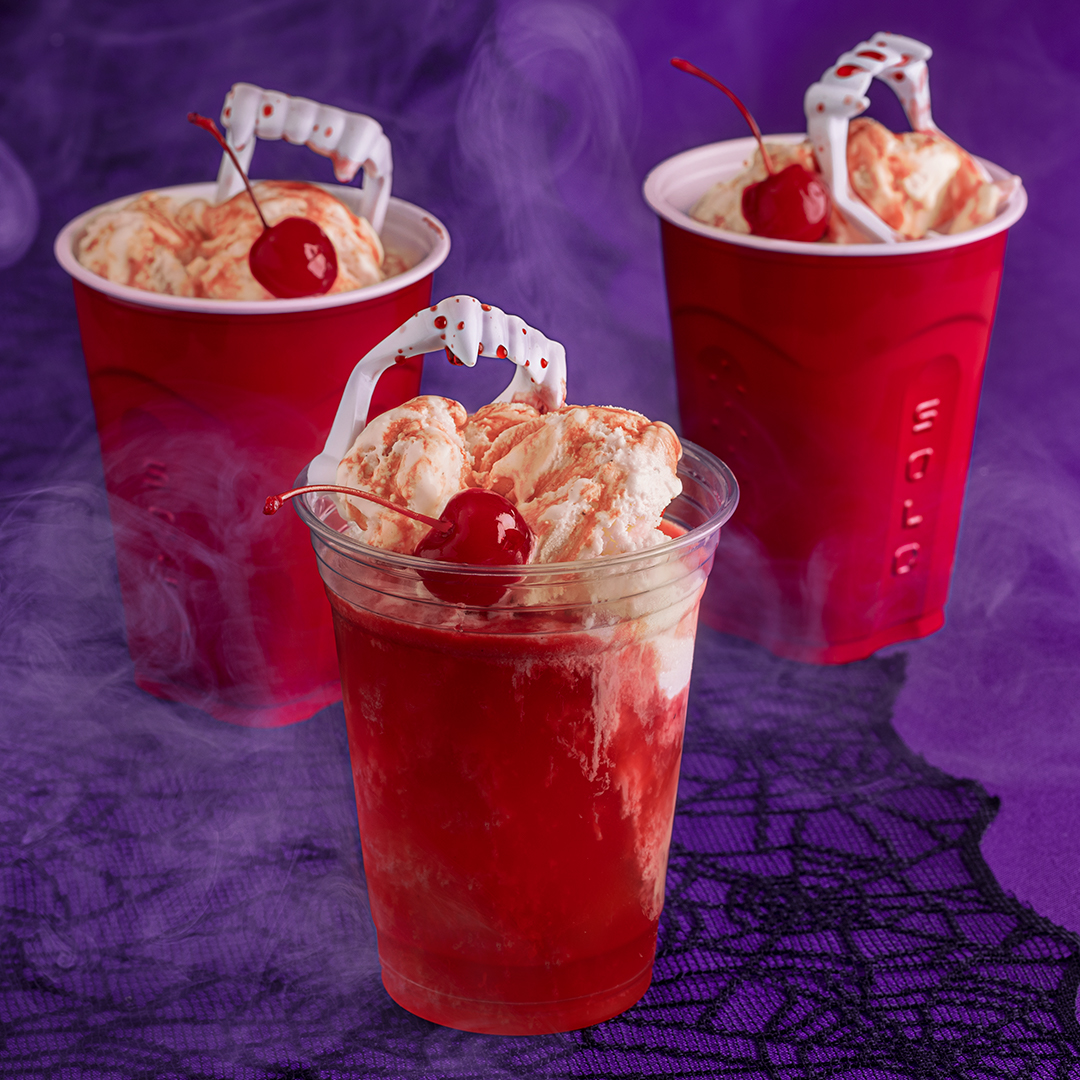 How do I make a Dracula's Dreamsicle Float?
The best part about this dessert is how easy it is to put together. Just add a scoop (or two!) of vanilla ice cream to your Solo Clear Cup and then fill it with blood orange soda. Top it off with a drizzle of blood orange syrup and a cherry or slice of blood orange. Need that little something extra? Add a set of candy or plastic fangs to complete the look.