There are two types of people in the world, those who are grossed out by squirting syringes of fake blood (grenadine) into their drinks and those who can't get enough of it. Consider us in the latter camp because this creepy Halloween creation is too fun. Plus, we love a fun drink for fright night that you can put together in just a few minutes.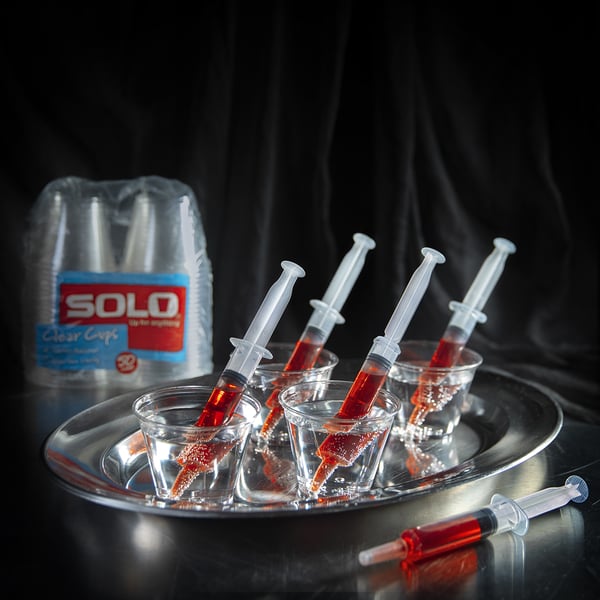 How Do You Create Bloody Shirley Mocktails
Ingredients
4 oz Lemon-Lime Soda
1 oz Grenadine
Syringe
Ice
Make it a cocktail by adding:
Instructions
Fill syringes with grenadine. Place in Solo Clear Cups and fill with soda.
Looking for more fun Halloween suggestions? Check out our Halloween party tips and tricks!