This pizza is the mix of sweet and savory you were looking for. With leafy greens, pesto, and delicious grilled peaches, it's sure to become a fan favorite. Best of all, it only takes 20 minutes to go from being miscellaneous ingredients to ready to eat. Less fuss, more time to enjoy with your friends and family. Better yet, eat this pizza on Solo® Heavy Duty Paper Plates and save yourself precious time that you'd otherwise spend doing the dishes. It's a win/win.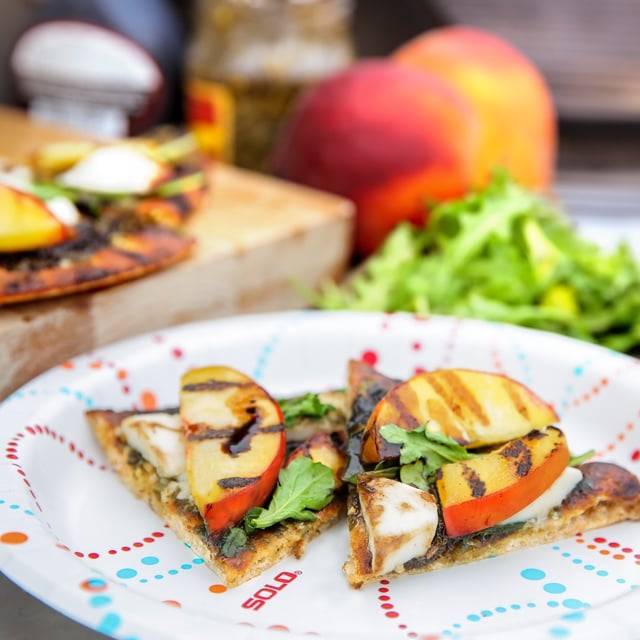 Ingredients:
Store bought flat bread
2 peaches
Extra virgin olive oil
Pesto
4 oz mozzarella
Handful arugula
Balsamic
How to:
Pit and slice your peaches. On a clean and oiled grill (we recommend a high heat oil, like grape seed), place the peach slices. After 3 minutes, turn. Cook until they caramelize and have grill marks, approx. 5 minutes.
Brush your flat bread with olive oil, then place on grill until grill marks form. Flip the bread, then add the pesto base while the other side cooks.
Remove from the grill, and top the bread with mozzarella, peach slices, arugula, and then drizzle with balsamic. ENJOY!