A tasty little pecan pie well suited for one person… sign us up! Tarts are a great way to add some variety to any get together. You can make a few different flavors and slice them up to create a number of bite-sized tasting options. The sweet flavor of Pecan Tarts pairs well with any savory meal.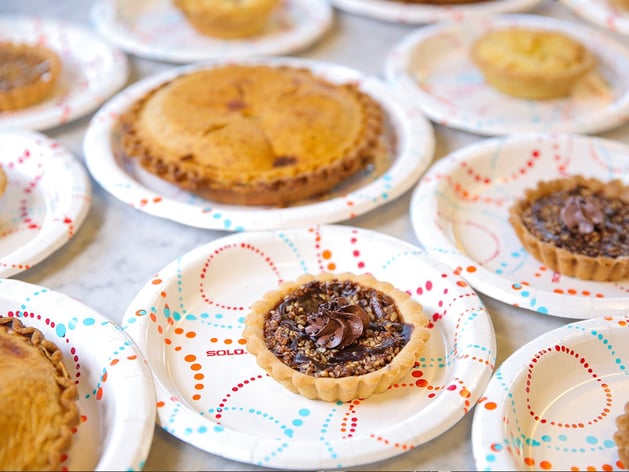 Pecan Tart
Ingredients
1 cup corn syrup

1 cup brown sugar

3 eggs, slightly beaten

1⁄3 cup butter
1⁄3 teaspoon salt

1 teaspoon vanilla

1 1⁄4 cups chopped pecans

Miniature tart shells
Instructions
Mix ingredients.
Fill tarts shells to the top.
Bake at 350 degrees for 18 to 20 minutes.
Test using a toothpick, if it comes out dry, the tarts are ready.
Serve on a Solo Paper Plate and enjoy!