Guest Post by Amy Ratcliffe
Visiting Hollywood is almost always like visiting an alien world. That becomes more true when a Millennium Falcon sits above Hollywood Blvd. at the entrance of a lengthy red carpet for the world premiere of Solo: A Star Wars Story. The street became galactic for an evening, and I was thrilled to visit the universe for Solo Cup. From our post at the beginning of the carpet, I saw all the stars of the new Star Wars film, behind-the-scenes creatives from Lucasfilm, and several other familiar faces arrive for the evening's events.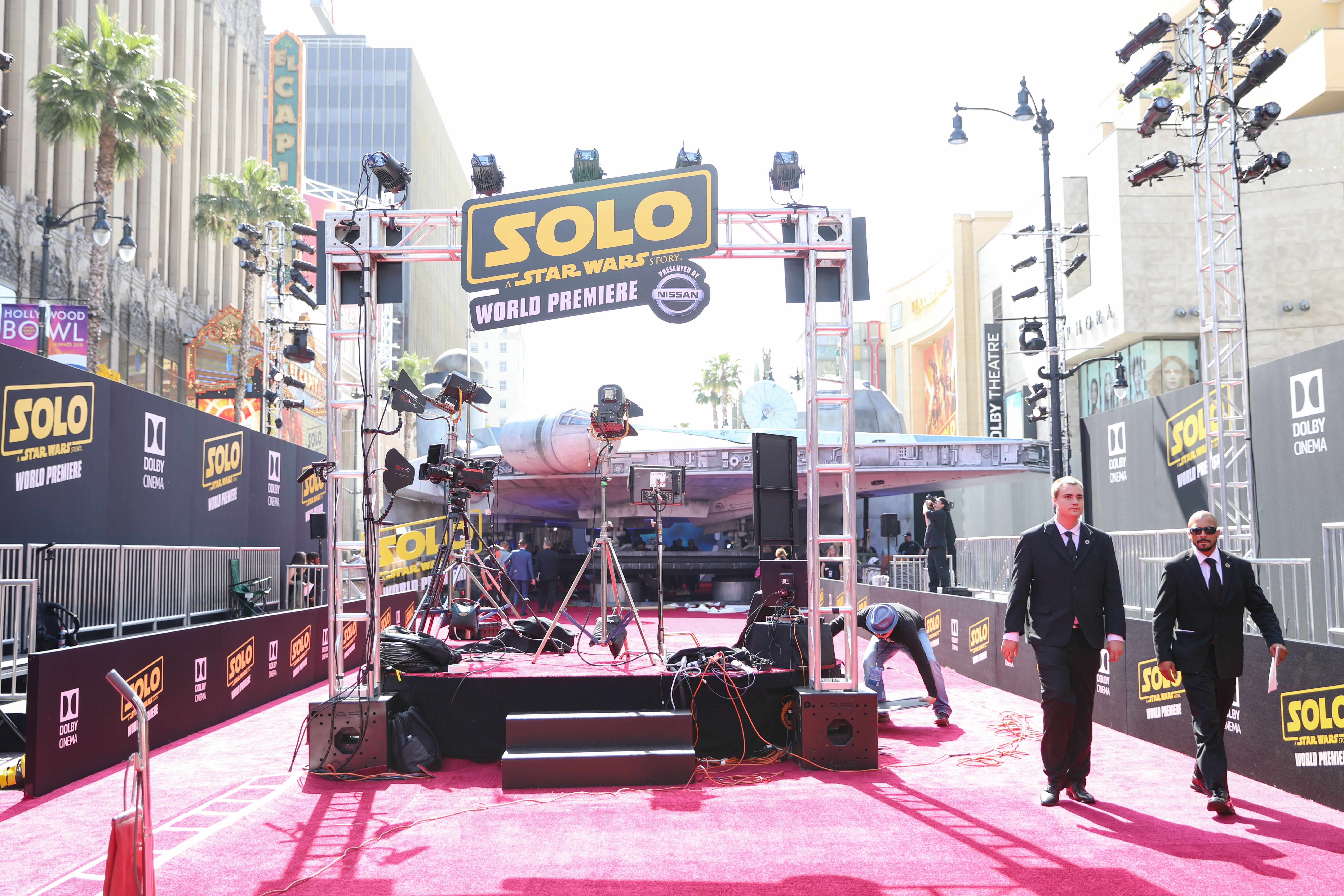 Alden Ehrenreich, a.k.a. young Han Solo, looked polish for the occasion.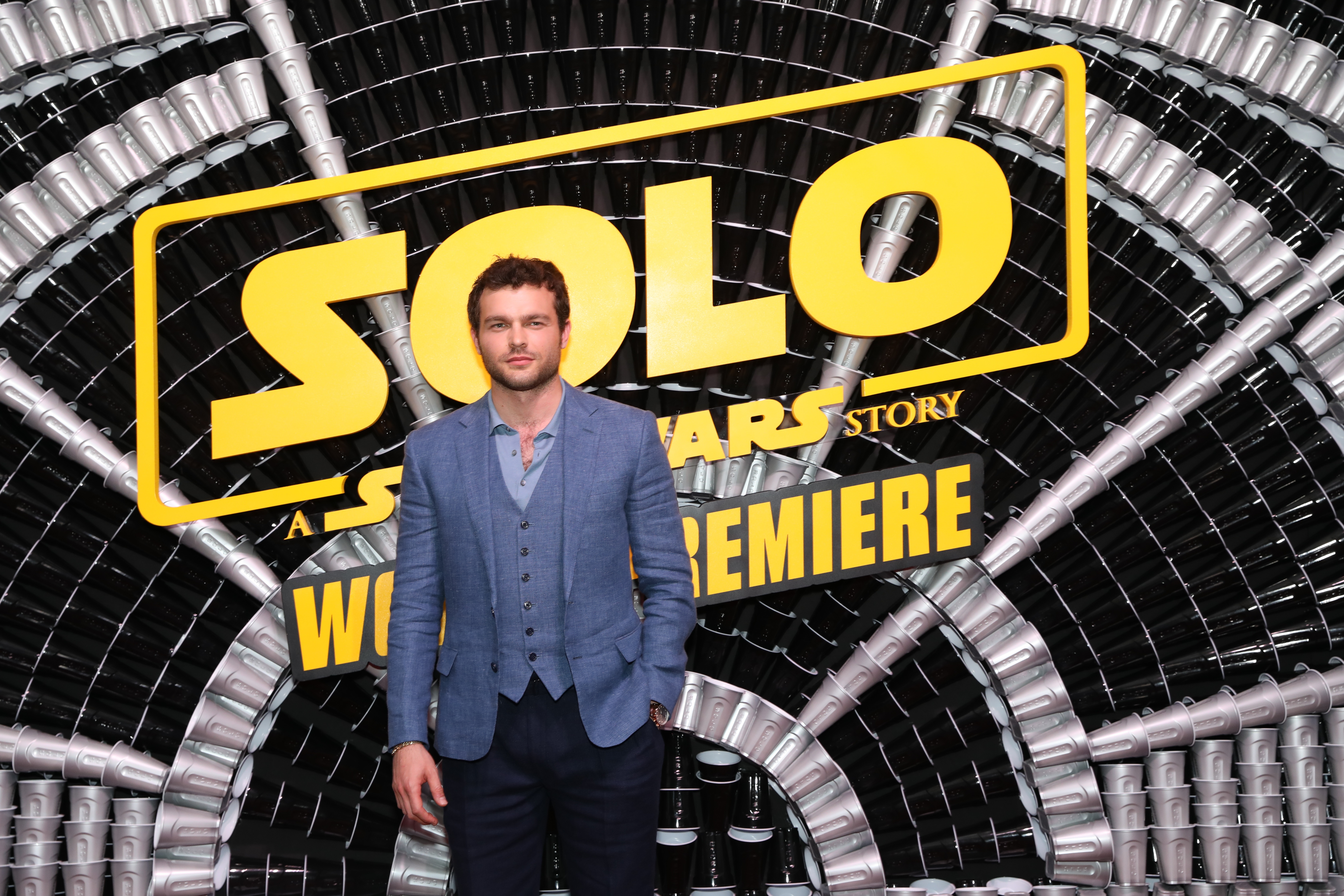 Billy Dee Williams and Lando Glover represented two eras of Lando Calrissian, both incredibly fashionable.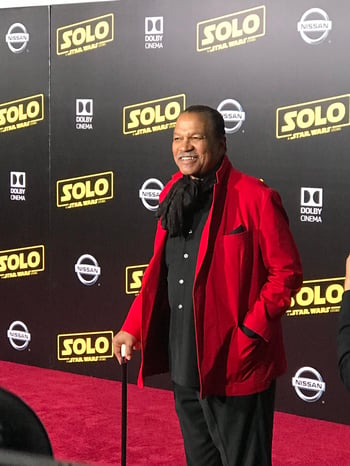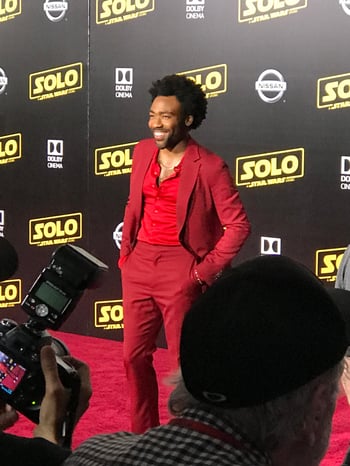 Fans flipped out over seeing Emilia Clarke, Qi'ra and also Daenerys Targaryen, make her entrance.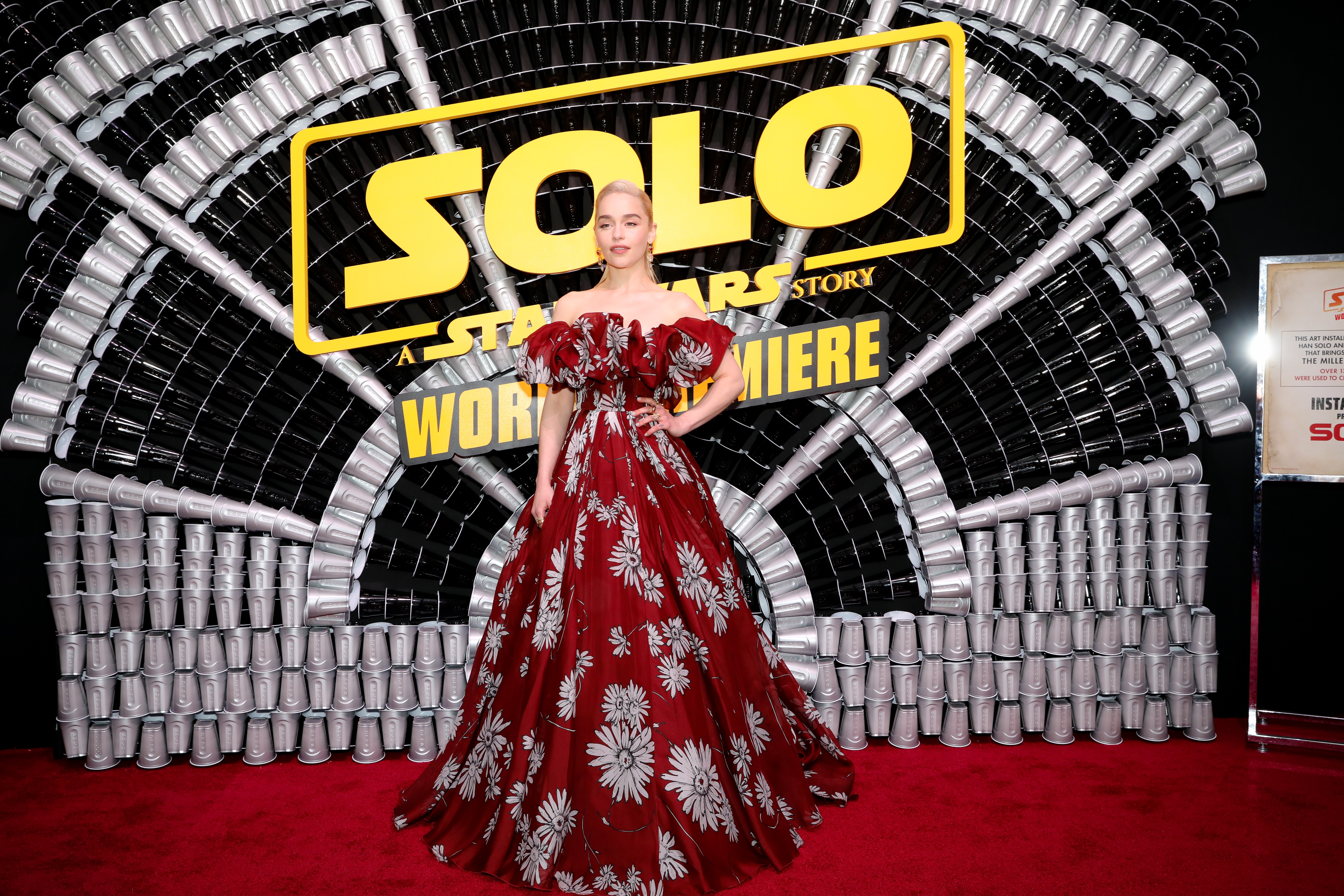 Excitement was in the air as we found our seats in the theater. We were all restless as the cast came in and got settled. But finally, finally, it was time to learn about Han Solo's past. The fun heist film had the vibe of classic Western films; it introduced new characters, connected to the larger Star Wars universe, and dropped one particularly shocking surprise. My heart was warmed by every Han and Chewbacca moment, I was enthralled with L3-37 and her fight for droid equality, and I walked away longing for more stories with Enfys Nest. As I wandered around the premiere after party and checked out photo ops and admired costumes from the film and a Millennium Falcon display made from red Solo cups,

I felt grateful for the opportunity to spend an evening in the galaxy far, far away.