Who doesn't love the classic shamrock shake? This mint concoction has become a staple around St. Patrick's Day. Here's how to add this delicious, green treat to your SOLObration.
INGREDIENTS
1 1/2 cups vanilla ice cream
1/2 cup whole milk
8 drops green food coloring
1 teaspoon peppermint extract
Whipped cream
1 maraschino cherry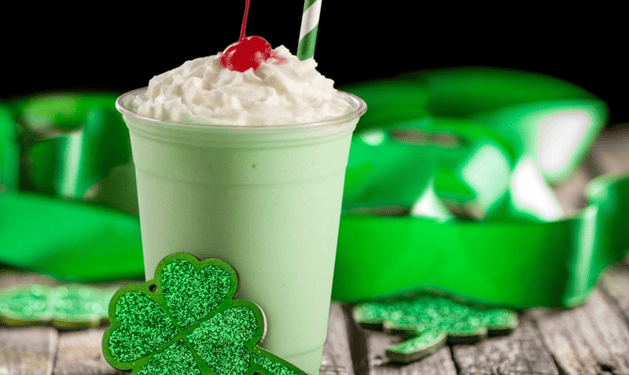 Instructions
Combine the vanilla ice cream, milk, green food coloring, and peppermint extract in a blender and mix until smooth. Pour the shake into a Solo clear plastic cup and top with whipped cream and cherry.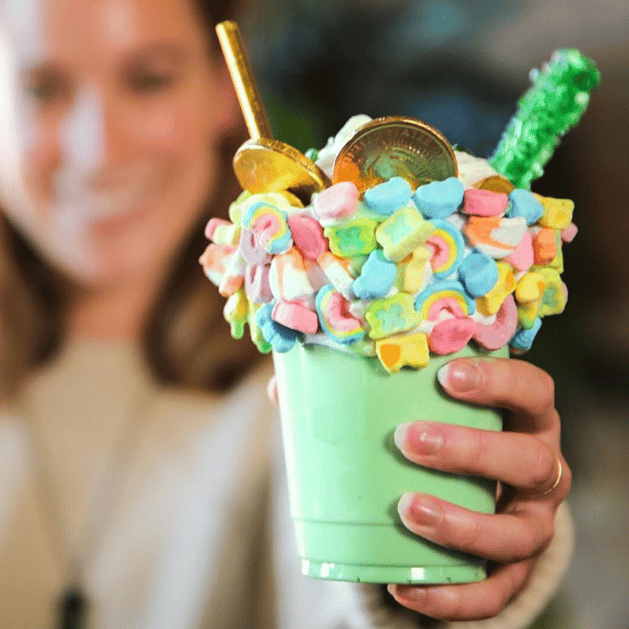 Or you can jump on the trendy train and turn your shamrock shake into a shamrock freakshake. Freakshakes are an over-the-top, sugar-packed, hopefully-you-don't-eat-the-whole-thing, visually fun take on the traditional milkshake.
To create your own St. Patrick's Day themed freakshake add some green rock candy, chocolate gold coins and any other green candy favorites. Then coat the outside rim of your Solo Clear Cup with vanilla frosting and press on an array of marshmallows. Voila… your St. Patrick's Day freakshake. Now don't forget to take a selfie for social because, let's be honest, that's really what they're best for.
Check out more St. Patrick's Day ideas here.