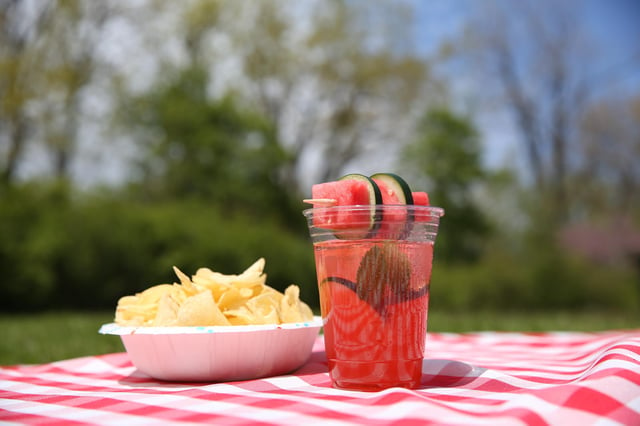 Juicy watermelon? Check. Crisp cucumber? Check. A little bit of mint, lime, sparkling water, and white rum? Check, check, check, and check! With only a few ingredients you can create a refreshing mojito that tastes just like summer. While these cocktails look fancy (check out the vibrancy of that pink!), they take almost no time to prepare and are perfect for an impromptu happy hour in the backyard or for a party where you want to make an impression.
Watermelon & Cucumber Mojito Recipe:
Serves 6-8, or makes 1 pitcher.
2 juiced limes.
1/2 cup mint.
1 large bottle sparkling water.
8 oz of white rum.
Cucumber
Watermelon
Ice
In your pitcher, squeeze the juice from 2 limes. Muddle 1/2 cup of mint and a cup of cubed watermelon, then add 8 ounces of white rum, sparkling water, and ice. Add cucumber slices, mint sprigs, and watermelon for garnish.
As a non-alcoholic option, simply exclude the rum! Then for the guests that do want their mojito to be alcoholic, add in 2 ounces of white rum to their individual beverages. Voila! Versatile, refreshing, fruity, and tasty.
To let the pink color of the drink shine, serve your beverage in Solo®'s Clear Plastic Cups. They're a twist on the classic Solo® Squared cups that let you show your drink off! Head to Walmart to pick up all the Solo® Products you need to SOLObrate this summer.
Want a chance to WIN a SOLObration Sampler? Enter our SOLObration Sweepstakes!
You can also mix these mojitos with these fun beach party ideas to spice up your day on the water.