Guest post by Sassy Confetti
It has been a dream of mine for a while to get out of Chicago for NYE. It just feels more exotic somehow! So this year, my friend and I decided to go visit our friend who moved to Nashville two years ago. Nashville seemed like a good idea since it's usually a lot warmer than Chicago and we were hoping to wear fall coats and boots and romp around the city sight-seeing.
Of course, it ended up being a balmy 9 degrees most of the weekend so staying warm was key! And since it was a vacation, after all, we figured the best way to do that was to bring coffee and hot chocolate as we ran around Nashville using Solo Hot Cups To Go.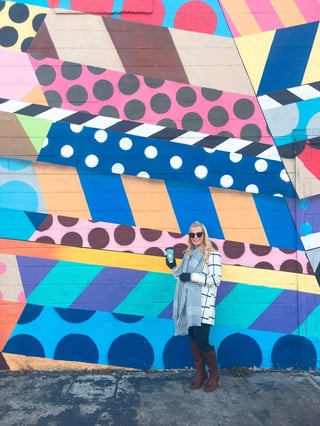 Below are some of my favorite recipes hot beverages in the winter. These are great to transition from afternoon to night too and keep you caffeinated and warm. And they are all SUPER easy because as you all know, I am all for the simple and easy when it comes to cooking or making a beverage. That way you can consume it sooner and faster! And by using Solo Hot Cups To Go, it was a simple and easy cleanup. In other words, there was no cleanup!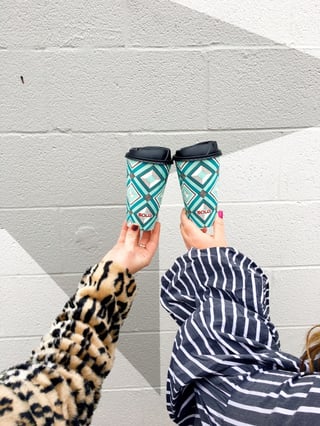 The Hot Bird
1.5 ounces Songbird Coffee Liqueur by Cardinal Spirits
6 oz. hot coffee
Whipped cream
This one is simple. Just add the liqueur to your coffee and top with whipped cream (or don't!) and you've got one spiked hot coffee that is good to go!
An Irish Winter
1 1/2 oz. chocolate flavored whiskey
1 hot chocolate packet
A dash of peppermint oil/extract
Marshmallows
Make your hot cocoa. I'm a single lazy girl, so I buy either buy my hot chocolate at a coffee shop or get the pre-made packets from the grocery store and then add the whiskey and peppermint oil and top with as many marshmallows as I please! I love this one because it tastes everything like chocolate and peppermint! It's like a Frango mint.
Spicy Cumin Margarita
2 oz. Spice Note cumin tequila
2 oz. lime juice
2 oz. simple syrup
OK, I know I know. This one is not very warm. In fact, you probably want some ice in your to go cup. But, this tequila warms you up with one sip because it's spicy! And the to go cups keep your hands the perfect temperature! Place all ingredients in a shaker filled with ice. Shake it like a salt shaker and then pour over ice (or don't pour over ice if you're freezing!).