Custom hot cocoa bar carts are the perfect addition to any chill gathering. They say to everyone... this evening is about relaxing and just being together. Add to the fun by creating some custom recipe ideas and then stocking the bar accordingly.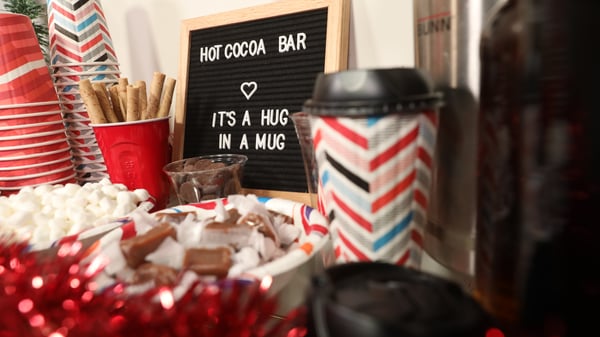 Here are a few ideas to get you started.
'Merry Cranberry' Hot Cocoa
6 oz Hot Cocoa
½ oz Cranberry Syrup
2 oz Vodka
Top with whipped cream, fresh cranberries and a cinnamon stick.
'Frosty's Fav' Hot Cocoa
6 oz White Hot Cocoa
2 oz Rumchata®️
½ oz Peppermint Schnapps
Top with whipped cream and a dash of nutmeg.
'The Happy Caroler' Hot Cocoa
5 oz Hot Cocoa
2 oz Coffee
2 oz Irish Cream Liquor
Top with marshmallows and pour into a Solo Hot Cup for an evening stroll.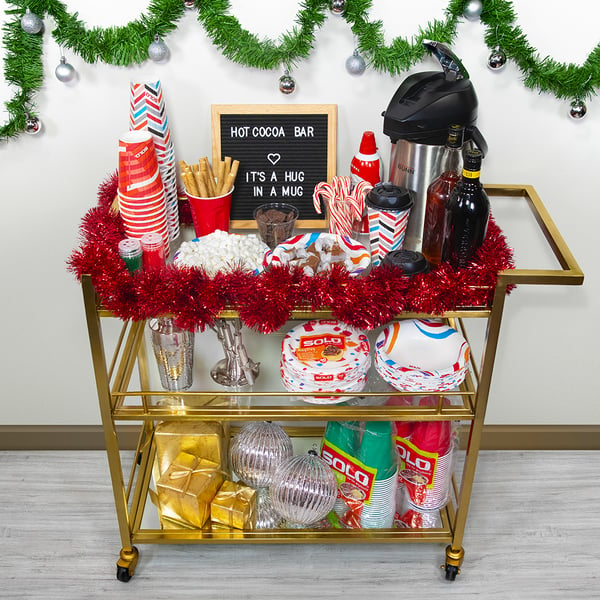 And don't worry if you don't have enough carafes to house multiple choices of hot drinks. Just set out one with hot water and then use Solo Paper Bowls to display different instant packet options so that everyone can pick their favorite.
Happy Holidays!
Looking for other holiday party ideas? Check these out.