Guest post by Grandbaby Cakes.
Holiday brunch tips on how to simplify your entertaining and still have a great time!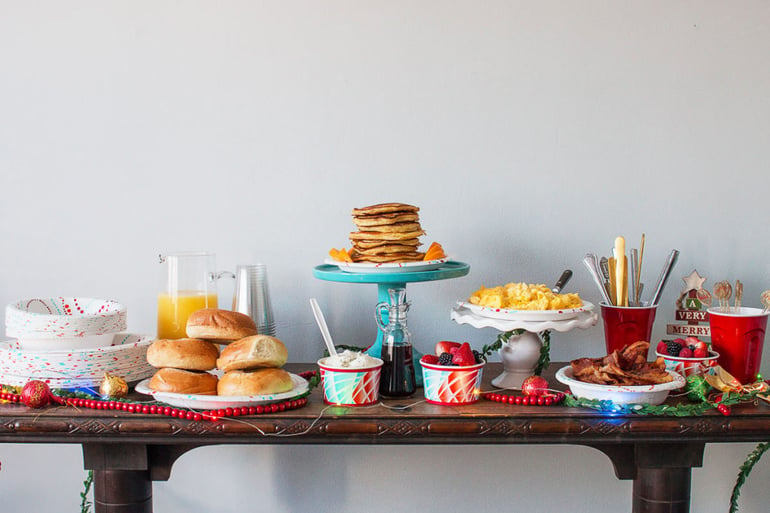 While everyone is concerned about what to serve for holiday dinner, I personally love holiday brunch. It starts Christmas with a bang and gathers everyone around for a relaxed but fun time before the day really gets going. It doesn't have to be too involved but it really helps get everyone in the holiday mood.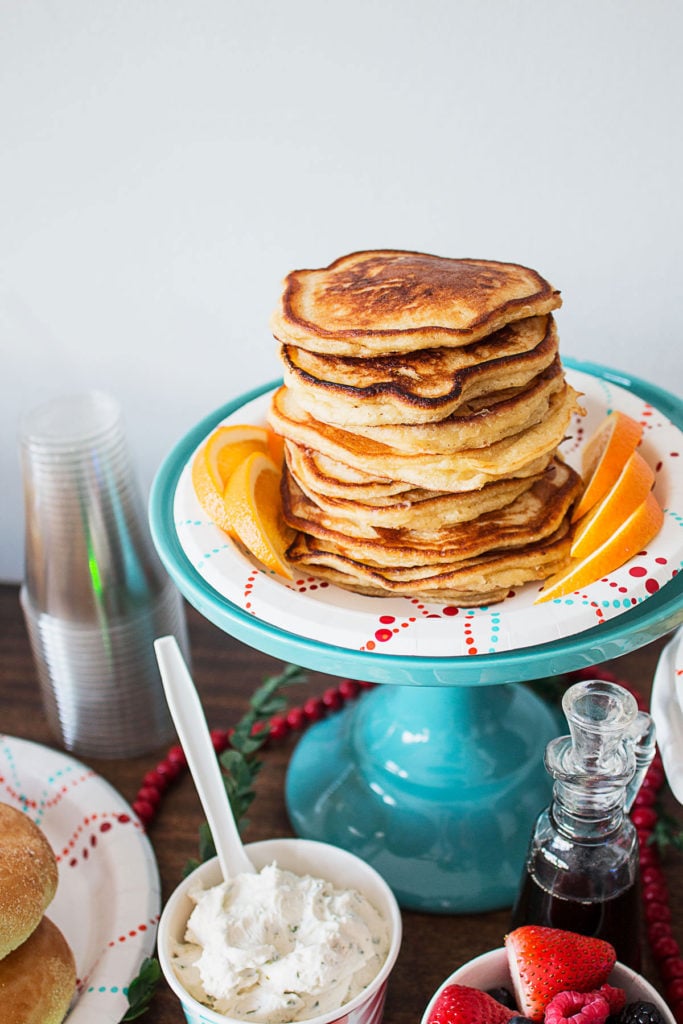 The best part is you can open gifts around the tree while breakfast is being served. Holiday dinners are typically more formal so this is an opportunity to keep things loose and easy going before the main celebration later in the evening. That's where I depend on Solo to help out with their festive cups and plates that keep the energy high without all the dishes to wash later.
Here are my best holiday brunch tips and simple advice for easy holiday entertaining:
Make one major item from scratch:

I love to focus on making my holiday dinner the main attraction but that doesn't mean brunch has to get slacked. You can spend a few minutes throwing together my incredible Orange Ginger Pancakes, which are fantastic by the way and filled with wonderful seasonal flavors.
Buy the rest: Pick up some homemade bagels or scones from your local bakery the day before along with some essentials like juices and fruit from your grocery store to have an impressive yet beautiful spread.

Add a few other items like bacon and eggs which take mere minutes to make.
Set up a station of relaxed dining ware from Solo that gets everyone in the holiday mood without the mess. You will feel much better knowing you don't have a huge mess to clean up after everyone enjoys the morning festivities.

Relax and have a great time!