A spectral shake for every spooky gathering. This spiked shake is perfect for laid-back Halloween gatherings where chilling is the name of the game.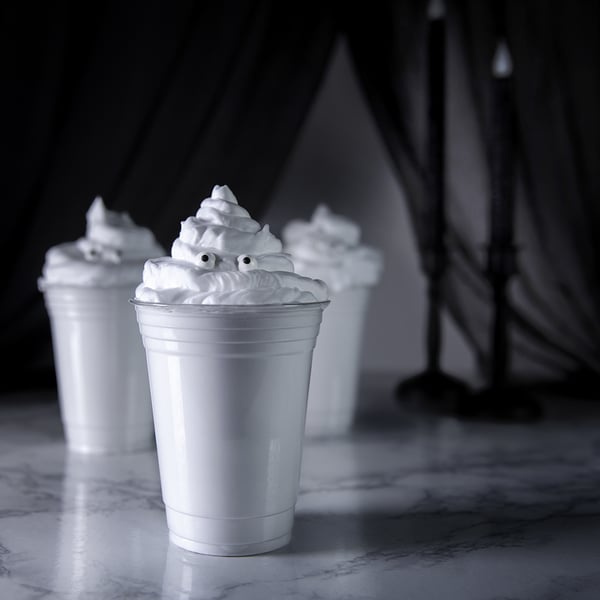 How to Make a Ghostly Vanilla Milkshake
Ingredients
2 scoops vanilla ice cream
1 cup milk
2 oz vanilla syrup
Whipped cream
Candy eyes
Make it a hard milkshake by adding:
Instructions
Blend ingredients. Pour into a Solo Eco-Forward Clear Cup. Top with a generous amount of whipped cream and add your candy eyes.