Peanut butter is one of those treats that is entiely irresistable. You have one bite and suddenly you want a hundred more. That is definitely going to be the case when you dig into this giant peanut butter ball. It's the ultimate Halloween treat.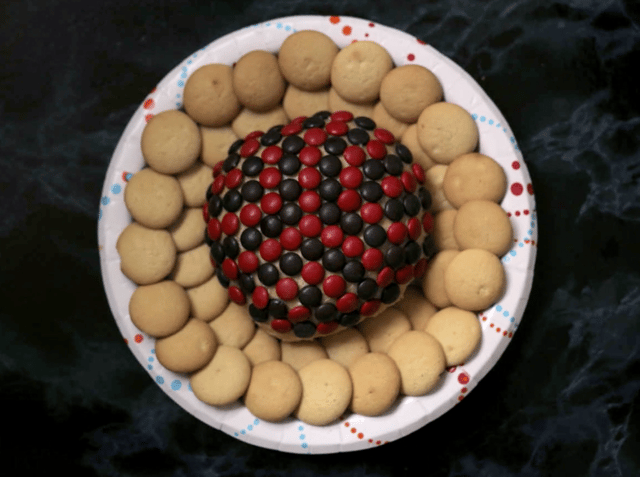 Ingredients:
1/2 cup softened butter
1/2 cup brown sugar
1/2 cup peanut butter
8 oz cream cheese
1 cup powdered sugar
1 tsp vanilla
1.5 cups peanut butter cups
1/2 cup peanut butter pieces
Cookies of your choosing
Directions:
Combine butter, brown sugar, cream cheese, peanut butter, powdered sugar, and vanilla.
Cut peanut butter cups into small pieces, then add them to your mixture and stir.
Form dough into a ball then place onto plastic wrap and cover. Put in the freezer for 2 hours.
Take out of the freezer and roll into peanut butter pieces so that the ball is fully covered.
Serve on a Solo AnyDay Paper Plate surrounded with cookies, and dig in!
Looking for more unconventional Halloween treats? Check out our guide to Halloween treats and eats!