So many tailgates begin early in the morning, yet most of the classic tailgating snacks don't cater to breakfast. What's up with that? Bring brunch vibes to game day with a DIY Waffle Bar. It's a breakfast that all ages love, and provides you & your guests the ability to customize your waffles to your liking--a perfect way to make sure everyone is satisfied!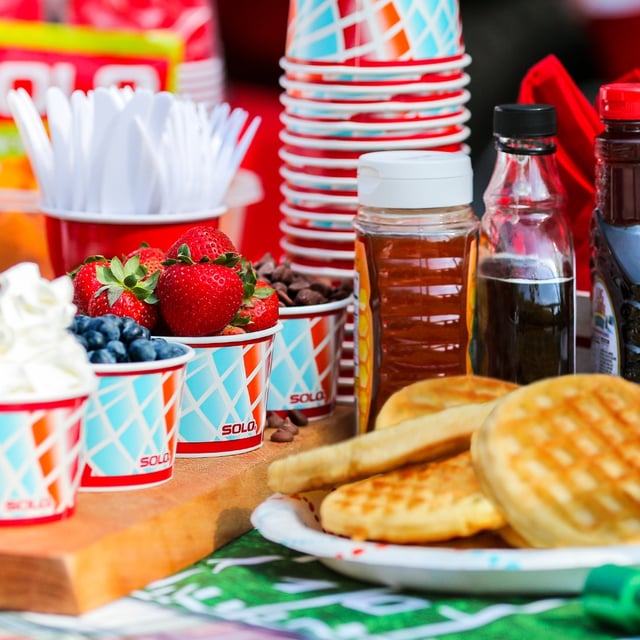 For your DIY Waffle Bar, set out different toppings in SOLO Snack Bowls, such as fresh fruits and chocolate chips. Have maple syrup, powdered sugar, caramel sauce, honey, whipped cream, and chocolate syrup available. Even consider having jam and peanut butter on hand for those who enjoy their breakfasts to be a bit more on the savory side! With a waffle bar, you can't go wrong.
Want more ideas to get the party started? Check out some of our other Fall treats that are perfect for game day
here.