Looking for some magical ideas to give your party those ...happily ever after vibes? These fairytale party ideas might be just what you wished for.

(1) Toadstool Cupcakes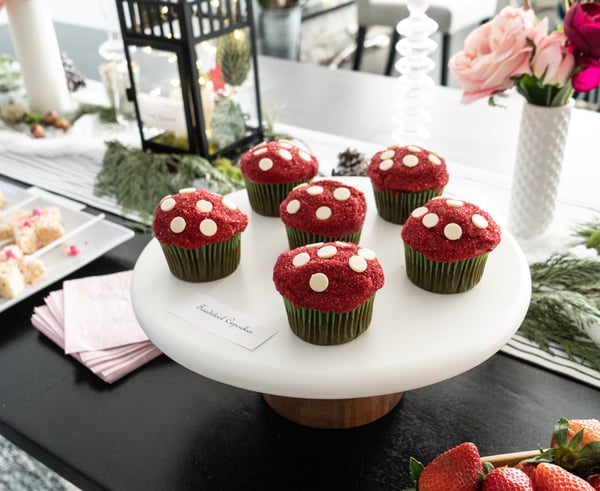 So cute and sooo easy. Which just so happens to be one of our favorite combinations. Pick up some store-bought cupcakes with red frosting or just cover them in red sprinkles. Then, flip some white-chocolate chips, add them to the top and you're all set!
(2) Mossy Branches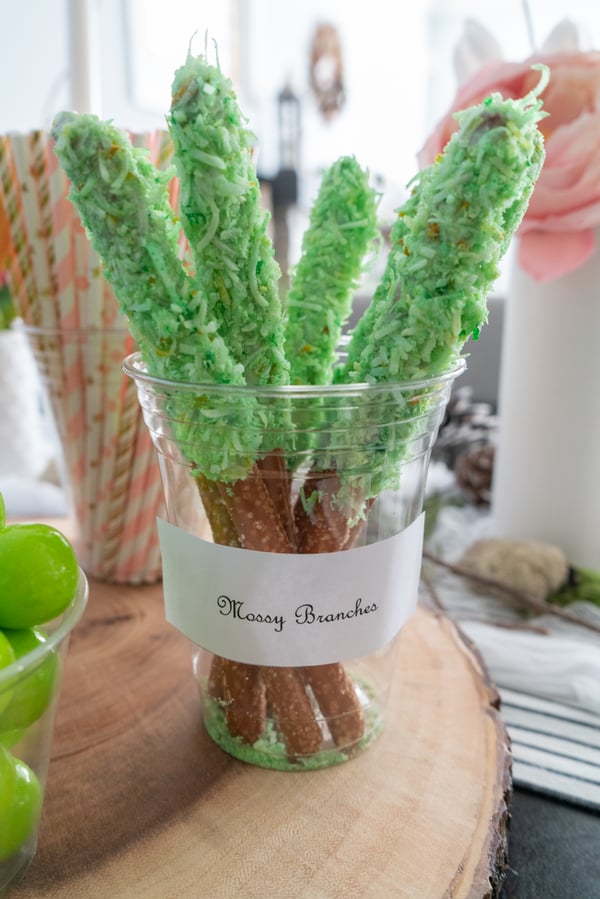 Create these green coconut dipped pretzels and label them mossy branches to add to your woodland feel.
(3) Magic Fairy Wands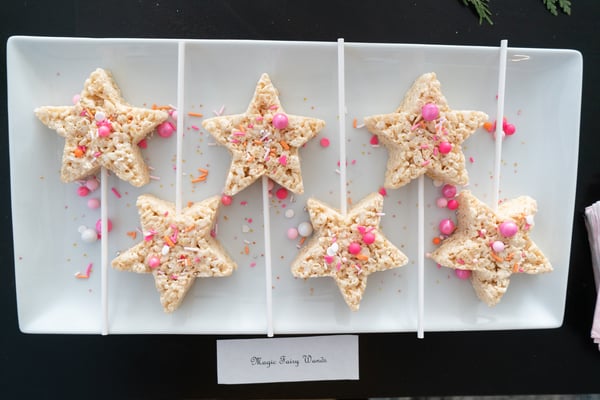 Another easy, last-minute creation. Pick-up a store-bought sheet of rice crispy treats and use a cookie cutter to create stars from it. Add lollipop sticks or wooden skewers to make your wands. Feeling ambitious? Add a touch of frosting and some sprinkles for extra style.
(4) Forest Berries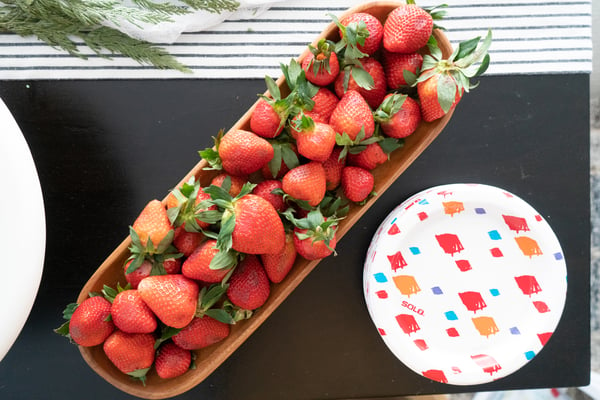 Labeling strawberries - 'forest berries' - just makes them a touch more magical, don't you think?
(5) Pixie Punch
Combine pink lemonade, sparkling water and a pinch of sugar for some fizzy fun. Hot tip – add vodka for a tasty adult beverage.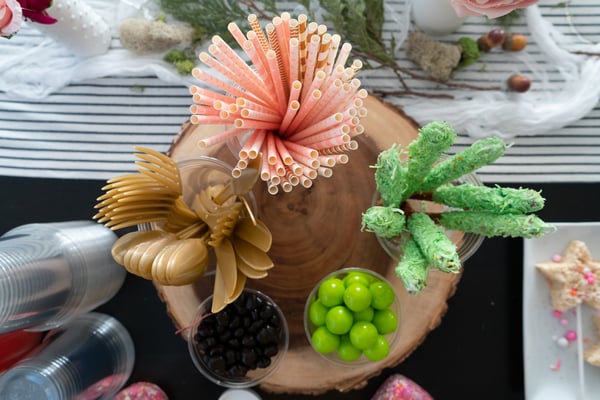 Last… have fun and may all your party dreams come true!