There are a lot of different versions of 'The Grinch' cocktail floating around as the best green holiday cocktail. We'd like to provide an alternative option to showcase your holiday spirit with a green drink. The Mistletoe Cocktail!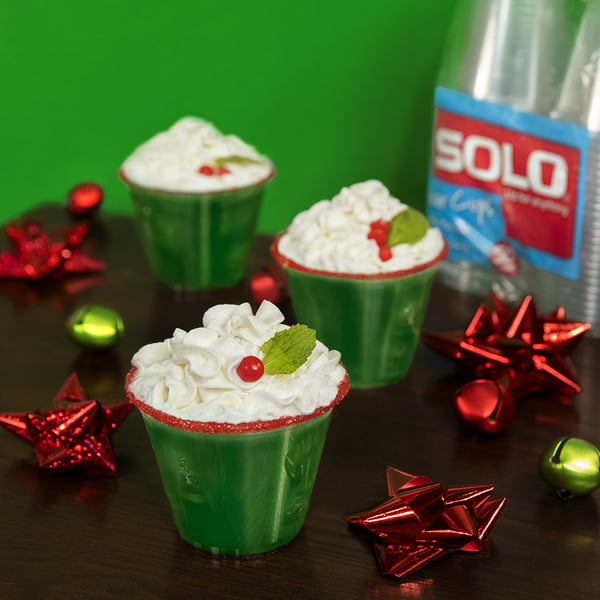 How to make a Mistletoe Cocktail
2 oz Melon Liquor
½ oz Absinthe
3 oz White Cranberry Juice
½ oz Simple Syrup
*optional – 1 drop green food coloring to really make the color pop
Garnish with red sugar, whipped cream, a mint leaf and a cinnamon candy (to create the mistletoe look).
Looking for more holiday drink ideas? Check out these holiday moscow mule's!