Get ready to dig in to this delicious idea! It's Halloween cheesecake dip!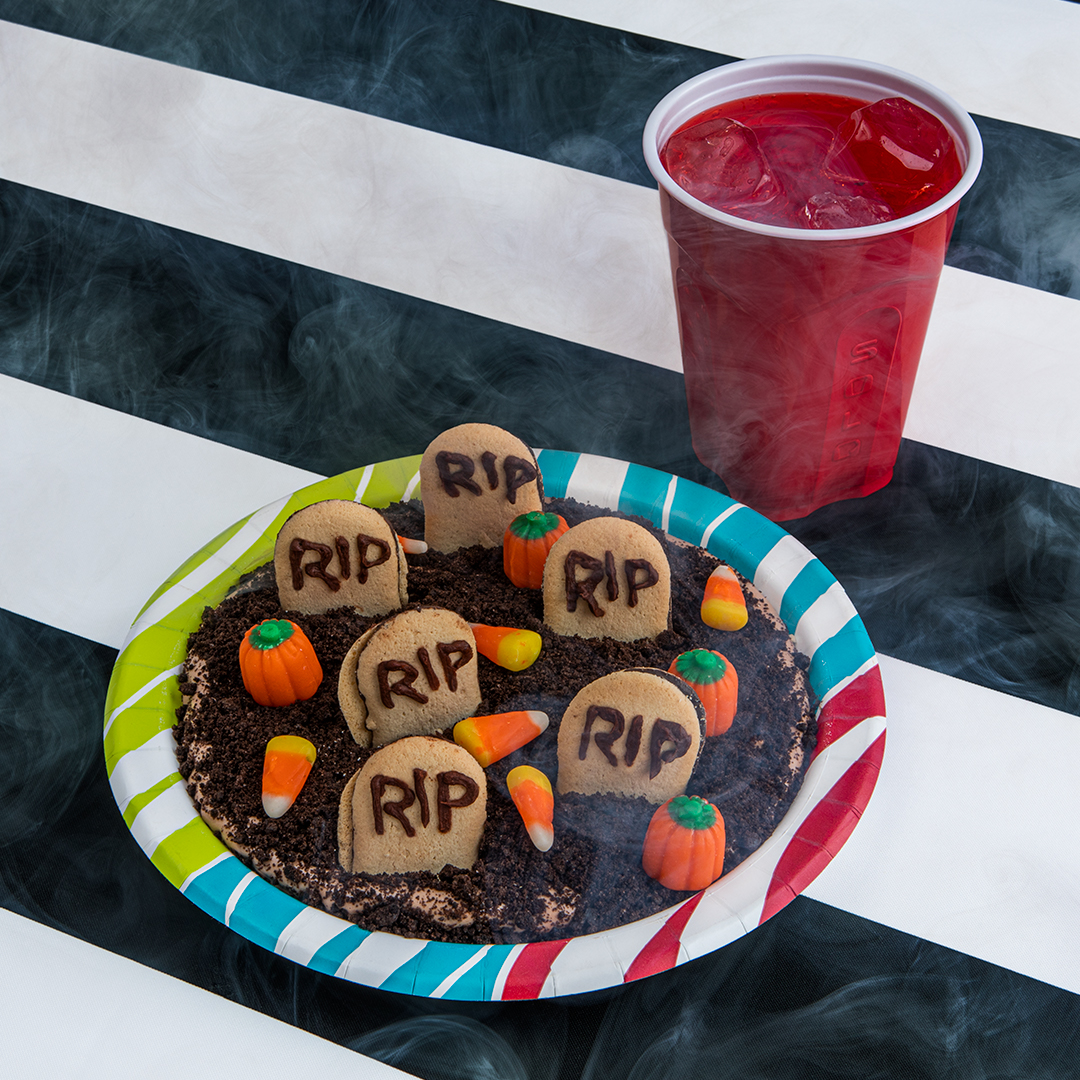 How Do I Make Halloween Cheesecake Dip?
Ingredients
4 oz. cream cheese
¼ stick butter
1/8 cup brown sugar
3/8 cup cocoa powder
¼ tsp vanilla
1/8 tsp salt
1 oz. whole milk
1 ½ cups powdered sugar
2 cups chocolate cookie crumbles
1 package vanilla sandwich cookies
1 package candy corn and pumpkins
Black icing
Mix all ingredients up to the cookie crumbles in a bowl until smooth. Top with the chocolate cookie crumbles. Then add your gravestone and candy decorations. Refrigerate until you're ready to enjoy.