Get into the Halloween spirit with these Jack-O-Lantern mac 'n cheese cups. They're all the fun of Jack-O-Lanterns without the mess of carving a real pumpkin, and especially perfect for a Halloween party because they are pre-portioned and in theme!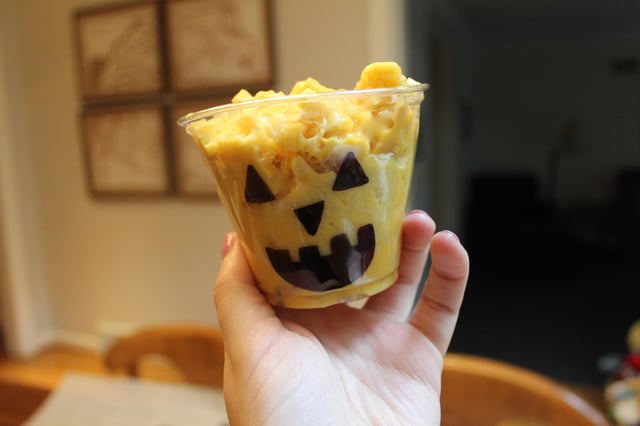 Ingredients:
Solo

®

Clear 9 oz Cups

1 box macaroni noodles
1/4th cup butter
1/4th cup flour
Salt & pepper to taste
2 cups milk
2 cups shredded cheese of your choice
Black permanent marker
Directions:
Cook macaroni noodles until done, about 8 minutes. Drain.
Melt butter in saucepan. Once melted, add flour, salt, and pepper.
Add milk slowly while stirring until mixture is smooth.
Once smooth, slowly add the shredded cheese, stirring continously, until cheese is melted.
In a large bowl, combine noodles and sauce.
Using the permanent marker, draw Jack-O-Lantern faces onto each cup.
Spoon macaroni into each cup, then enjoy!
Looking for more unconventional Halloween treats? Check out our guide to Halloween treats and eats!