Halloween is around the corner and with all the time it takes to plan a killer costume, it can be difficult to find the time to come up with other creative ways to celebrate. Have no fear, SOLO's here to bring you all the best Halloween treats, drinks and other frightfully fun ideas.
Halloween Drink Ideas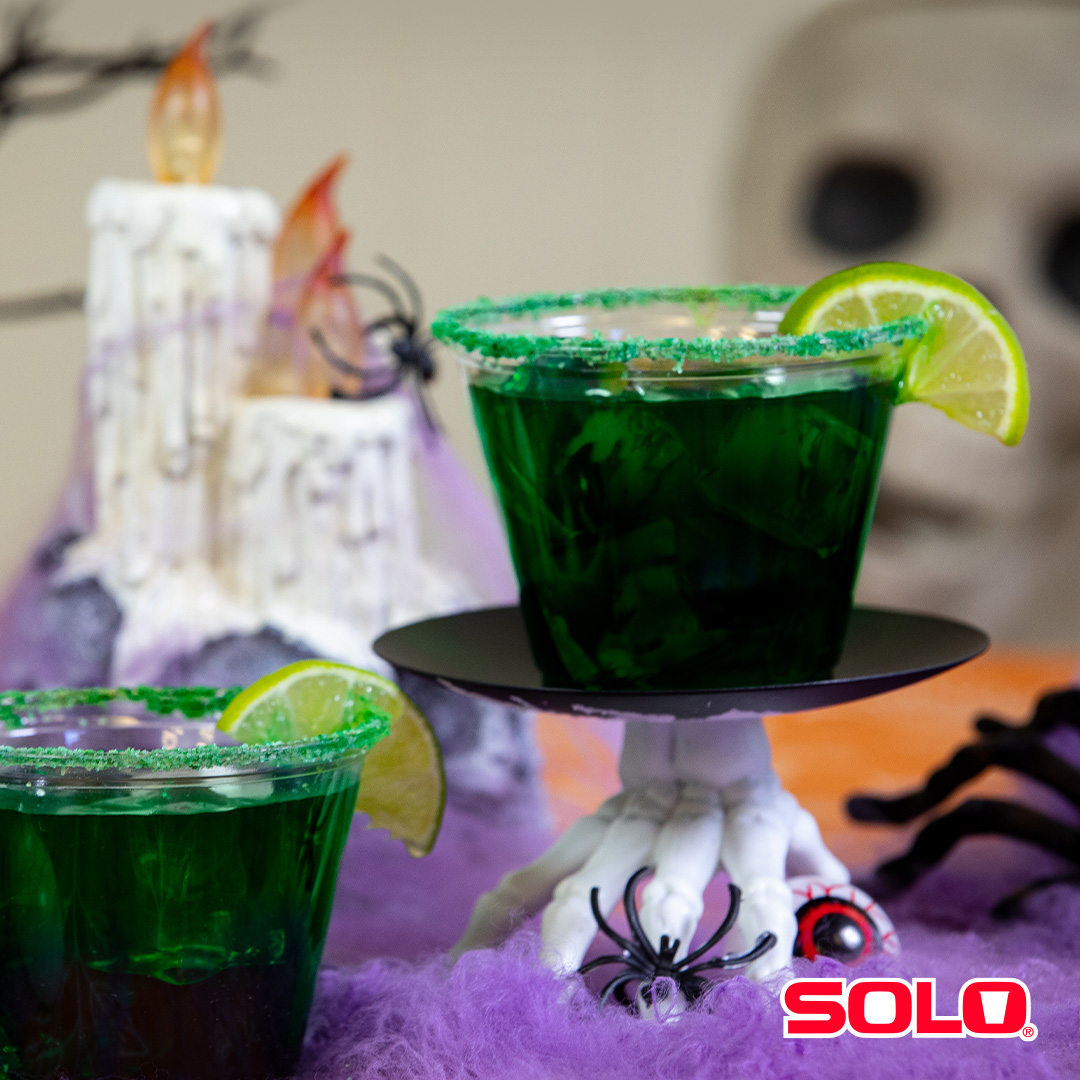 Cast a tasty spell on your guests with these easy to make margaritas.
Pumpkin Patch Punch
For those in your life who just can't pack enough pumpkin into their fall.
Shockingly easy to make. Serve it under a black light for a visual crowd pleaser.

Show us zombodie who doesn't love this idea and we'll show you you zombodie who isn't paying attention. A glove and some food coloring is all it takes to create a punch your guests won't soon forget.

Every ghost worth their weight in spooks knows that the key to a good milkshake is the display. Solo Clear Cups are they perfect way to show off your Halloween drinks.

Looks can be deceiving. But not this time.

Blood oranges are the key fruit in this delicious sangria.

It was a dark and stormy night. Just like the beginning of any good ghost story, this cocktail will leave you wanting more.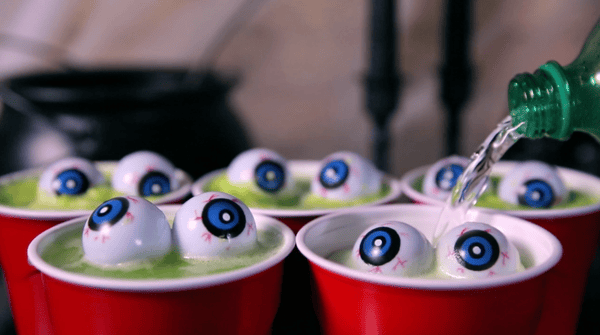 One tail of newt, a pinch of cobweb and all the fake eyeballs you can find. Time to brew.

Introducing the Bloody Mary's Halloween inspired sister. While they are really only similar in name alone, this Halloween concoction is as fun to make as it is to drink.

Equal parts healthy and spooky. A perfect Halloween combo.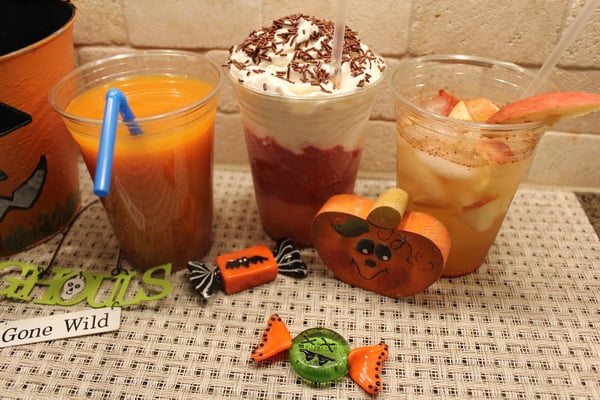 This fall staple is also great for fright night!
Halloween Food Ideas

A spicy treat that all the ghouls and boys will enjoy.
Get ready to DIG in!

The perfect blend of spooky and silly for a great mid-day snack.
Pet Ghost Snack Cups

Just don't feed him after midnight.
Have fun creating these spooktacular ideas and don't forget to tag #solocup on social when you do! We love that they're on theme, totally delicious and best of all, there are no dishes involved. After all, Halloween only comes once a year--do you really want to waste the day cleaning up rather than enjoying yourself!? We didn't think so.
Oh, and don't forget to grab your costume...
Enjoy your treats, sip responsibly and have a happy Halloween!