Ready for a monster of a good time? These Healthy Monster Apple Snacks couldn't be easier to make. And what's better than a silly snack to add a bit of fun to a day that's just going ho-hum.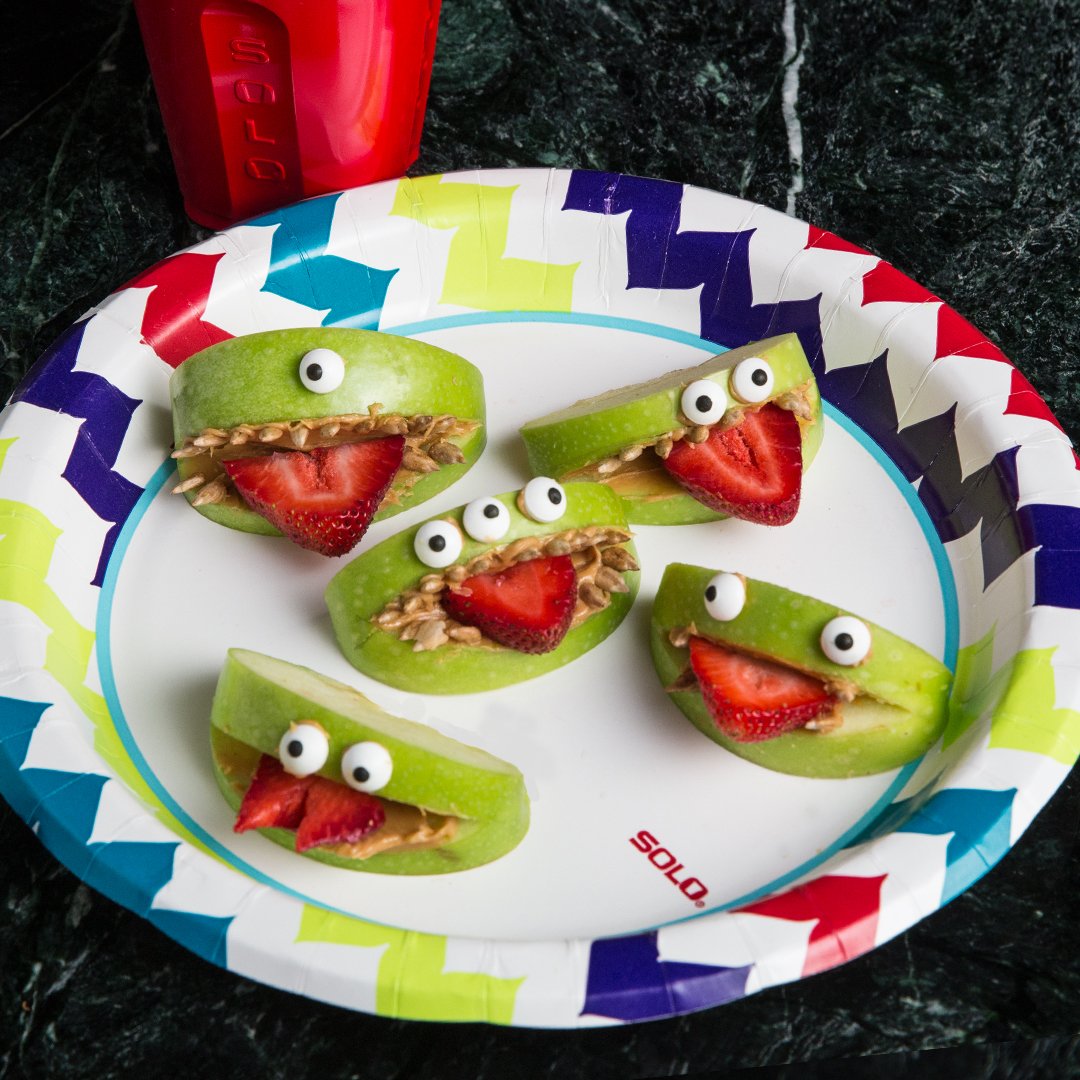 What Do You Need To Create Healthy Monster Apple Snacks?
Apples
Peanut Butter
Candy Eyes
Strawberries
Sunflower Seeds
How To Create Healthy Monster Apple Snacks
Start by slicing your apples. Slice them in quarters to ensure you have enough room to make your monster mouths.
Next, slice a v-shape into the backside of each apple slice to create the mouth.
Add a layer of peanut butter (thick or thin – your choice) to the top and bottom of the mouth you created.
Now slice a strawberry and place one of the slices in the mouth to create the tongue.
Use your sunflower seeds to create your monster's teeth. If you don't have any sunflower seeds handy, breaking a piece of popcorn into little pieces also works pretty well.
To complete your monster, add your candy eyes and, roar! Monster snacks complete.
Hope you had fun creating this silly snack. Check out the rest of our blog for more fun treats.