Some of us are lucky enough to live close to the ocean, where we can retreat for endless games of beach volleyball and soaking up the sun on the weekends. Some of us live near a lake, like Lake Michigan, that has beautiful beaches despite the lack of salt in the water. Some of us have ponds we can dip our toes into, and others, well, we're completely landlocked. If you're in that category, no fear. SOLO's got you. We're here to help you throw the greatest beach party ever thrown not on a beach. These drink & food recipes will transport your taste buds straight to the water, no traveling required.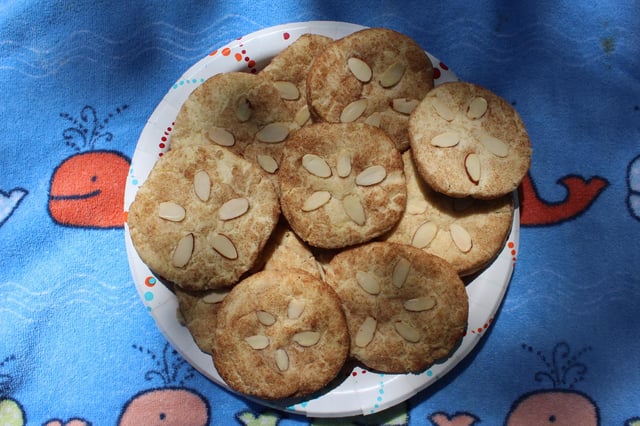 What's a celebration without sweet treats? These Snickerdoodle Sand Dollar Cookies are simple to make and absolutely gorgeous when they're done! Truly reminiscent of a sand dollar, they're perfect for your beach-without-the-beach party.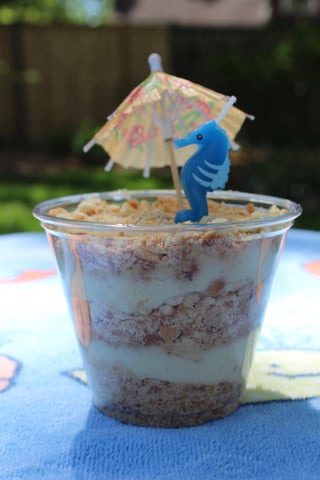 No sand? No problem. These "sandy" Cookies & Pudding Beach Dessert Cups will be all the sand you need for your guests to feel like they're lounging on the beach! Best of all, you only need to 2 ingredients to make them. Less time preparing, more time for SOLObrating.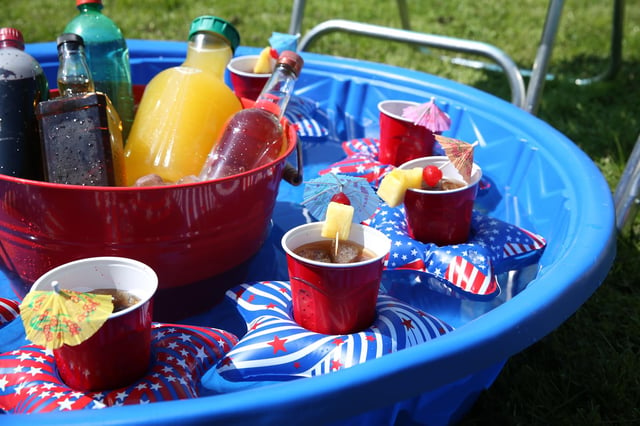 Some drinks are classics, and others are completely unexpected.The Rum Cannonball falls into the latter category. It's fruity but not too fruity, strong but not too strong...basically, it is the cocktail you never knew you were missing. What better way to surprise your friends this summer than with a fun new drink to try!? Cheers to that!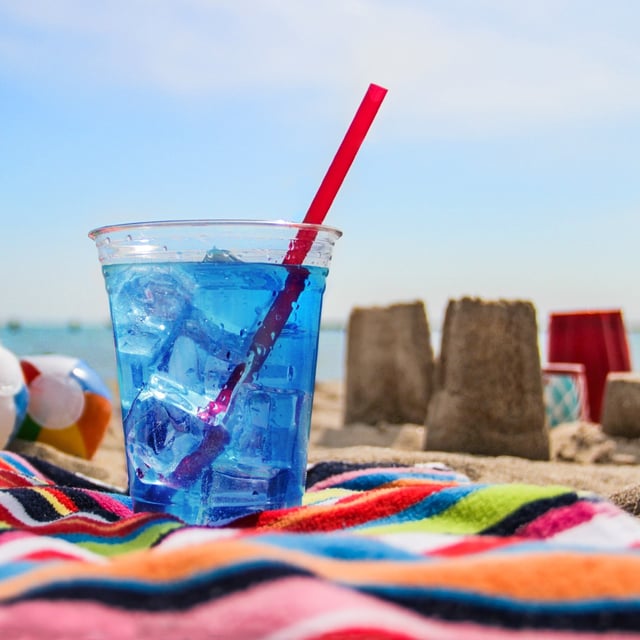 For a drink that's reminiscent of ocean water, sip on a delicious Ocean Breeze Cocktail. All you need to create this blue drink is 3 ingredients. For each drink, combine 2 ounces of coconut rum, 2 ounces of Blue Curacao, and top with lemon-lime soda. We recommend you enjoy your Ocean Breeze in a SOLO® 18 oz Clear Eco-Forward® cup so the color of your drink can shine!
If the kids at your party need a game to play, we recommend Gone Fishing! It's a ton of fun and fits perfectly in with the beach theme.
Looking for more great beach party ideas? Here you go!
Head to Walmart to pick up all the SOLO® products you need to make this backyard beach party a reality!