Some drinks are classics, and others are completely unexpected. The Rum Cannonball falls into the latter category. It's fruity but not too fruity, strong but not too strong...basically, it is the cocktail you never knew you were missing. What better way to surprise your friends this summer than with a fun new drink to try!? Cheers to that, let's get SOLObrating!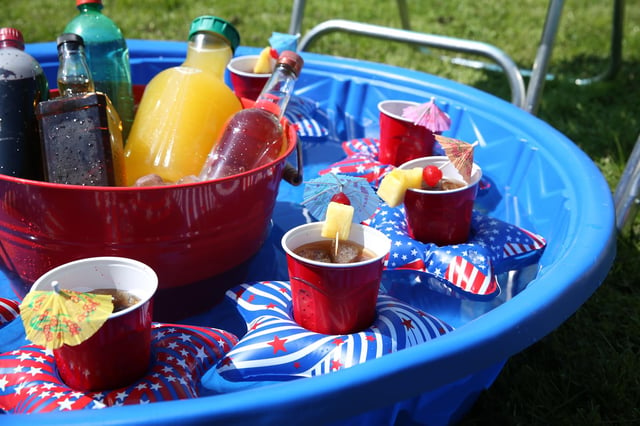 Rum Cannonball Recipe:
Serves 1, but feel free to double the recipe as needed.
2 oz Dark rum

1 oz Light rum

2 oz Pinneaple juice

1 oz Pomegranate juice

2 oz Gingerale

1/2 oz Grenadine

Pinneaple

Cherries
Add ingredients through grenadine into a Solo® Squared cup with ice. Garnish with a cherry and a few slices of pinneaple! Head to Walmart to pick up all the Solo® Products you need to SOLObrate this summer.
Fun fact: This drink was created from the movie The Life Aquatic by quirky director Wes Anderson. In it, the main character Steve Zissou says that a certain bartender made him "the best rum cannonball [he'd] ever tasted." Fans of the movie were drawn to the drink, and brought it from fiction to reality. Why not throw a movie night and sip cocktails the characters sip on as well?
Looking for more tips for your summer gathering? Our Guide to the Ultimate Summer Party has some great ones!
Want a chance to WIN a SOLObration Sampler? Enter our SOLObration Sweepstakes!