So you're throwing a surprise party but you're still looking for that one last thing to put it over the top. Here are four options that will bring a little extra shine to any occasion.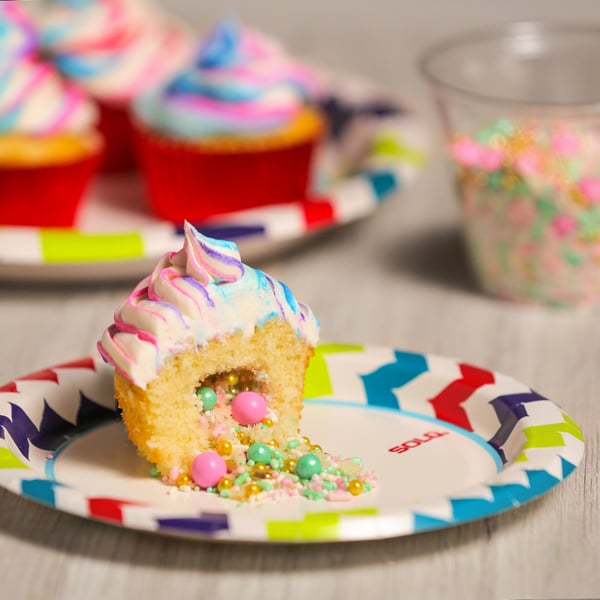 Sprinkle Surprise Cupcakes
These clever confections are sooooo much easier to create than they look. Start by baking a simple vanilla cupcake. Once your cupcakes have cooled you're going to cut your circles out. Starting at the top, carefully cut a cylinder out of the cupcake that goes about half way to the bottom and then remove it. Now cut off the inside so you just have the top left. Fill the hole you just created with your favorite colored sprinkles and then replace the top. When you frost the cupcakes no one will have any idea they were ever cut in the first place. Surprise!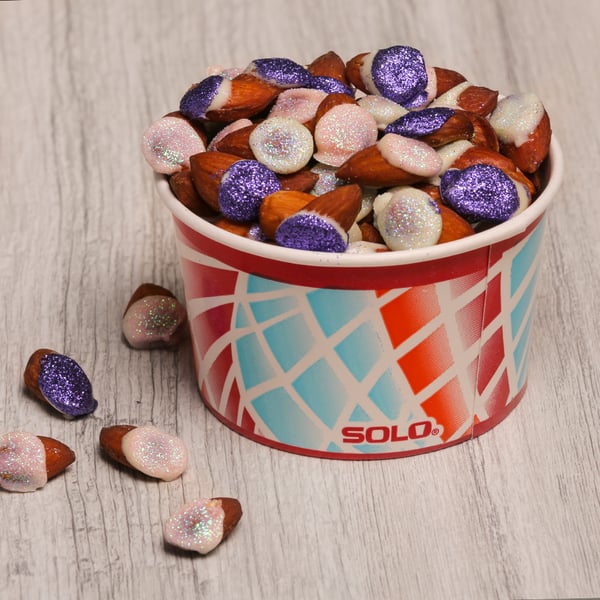 Fairy Dust Almonds
Start by melting down your chocolate in a sauce pan. We like using white, dark and milk chocolate to create some variety. Next, have a series Solo Paper Bowls filled with different colors of edible glitter. Make sure to use edible glitter and not the standard colored sugar crystals that you typically use on cookies, trust us, it will make all the difference for the look of your almonds. Now just dip your almonds and lay them out on a Solo Paper Plate to try. While they are drying dust them with your edible glitter to perfection.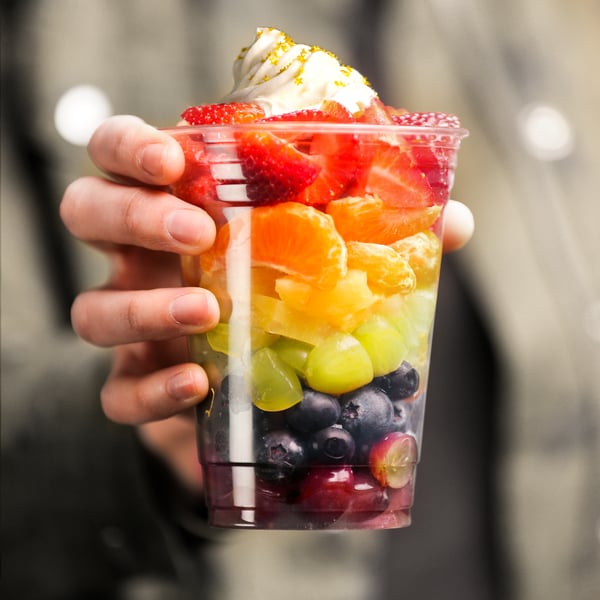 Rainbow Fruit Cups
This one is pretty self-explanatory and such an easy way to pack some extra visual appeal to any party table.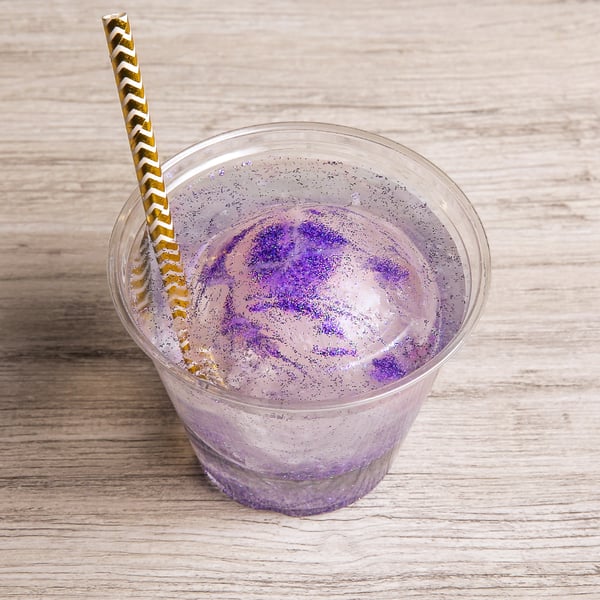 Glitter Ice Cubes
Use the rest of your edible glitter to create these fun ice cube options. There are unflavored edible glitter options that you can use if you're just looking to add extra visual kick to your vodka tonics. Or use the same sweet edible glitter that you used with your fairy dust almonds and pair it with a drink that leans sweeter like a White Russian or Pina Colada.