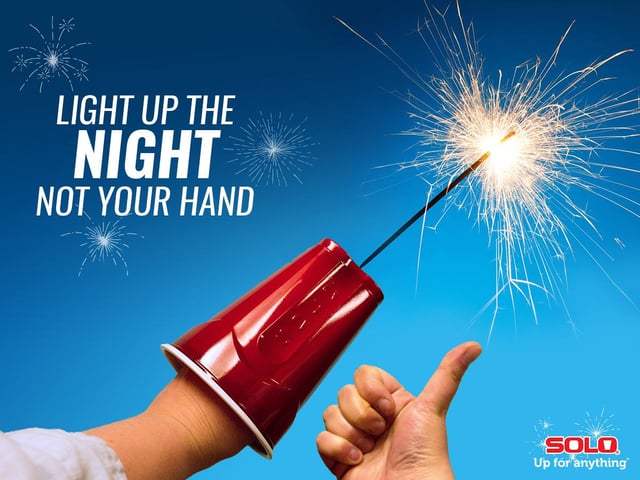 Kids (and adults!) love sparklers, especially on holidays like 4th of July. However, they can feel a bit scary to younger kids. During your next SOLObration, make sparklers safer with this SOLO hack! All you need is scissors and a Solo® Squared cup to get started. Simply cut a small hole in the center of the bottom of your cup. When it's time for sparklers, slide the sparkler's end into the hole so your child can hold it while their hand inside the cup, shielding them from any stray sparks. Just make sure the sparkler is far enough away from the cup that it wont melt the plastic! Just head to Walmart to pick up all the Solo® Products you need to SOLObrate this summer.
More hacks for your summer gatherings and parties.
Want a chance to WIN a SOLObration Sampler? Enter our SOLObration Sweepstakes!