Is it just me, or do your significant others not understand what goes into entertaining guests? As much as I love my man, he is absolutely notorious for calling me at 2:30 in the afternoon on a Wednesday to let me know that his college buddy is in town or a work colleague is coming over for dinner.
Every time I get that call, I can feel my blood begin to boil. I think that he thinks I'm some fairy god mother who swings her magic spatula and out comes a fabulous dinner. With just a little extra notice, I could avoid this overwhelmed feeling, but at this point, I've just learned how to survive.
Here are a few tips to throwing that dinner party on a whim and keeping your stress level down.

Make a list (and check it twice)
Whenever I get the infamous, "so and so is coming over for dinner", I start my list right away. Since you're in a time crunch and your brain is going 100 miles an hour, it is very easy to forget something.
Start by deciding what you're going to serve and PLEASE do not try a new recipe. Seriously. Make your life simple and pick one that's worked really well before. This way you know the timing and how it will turn out. Once you've decided what to serve, make that list and include everything from grocery items to cleaning supplies.
Whenever I'm entertaining last minute like this, I always use SOLO disposable plates and cups (more on that later), so that is always at the top of my list.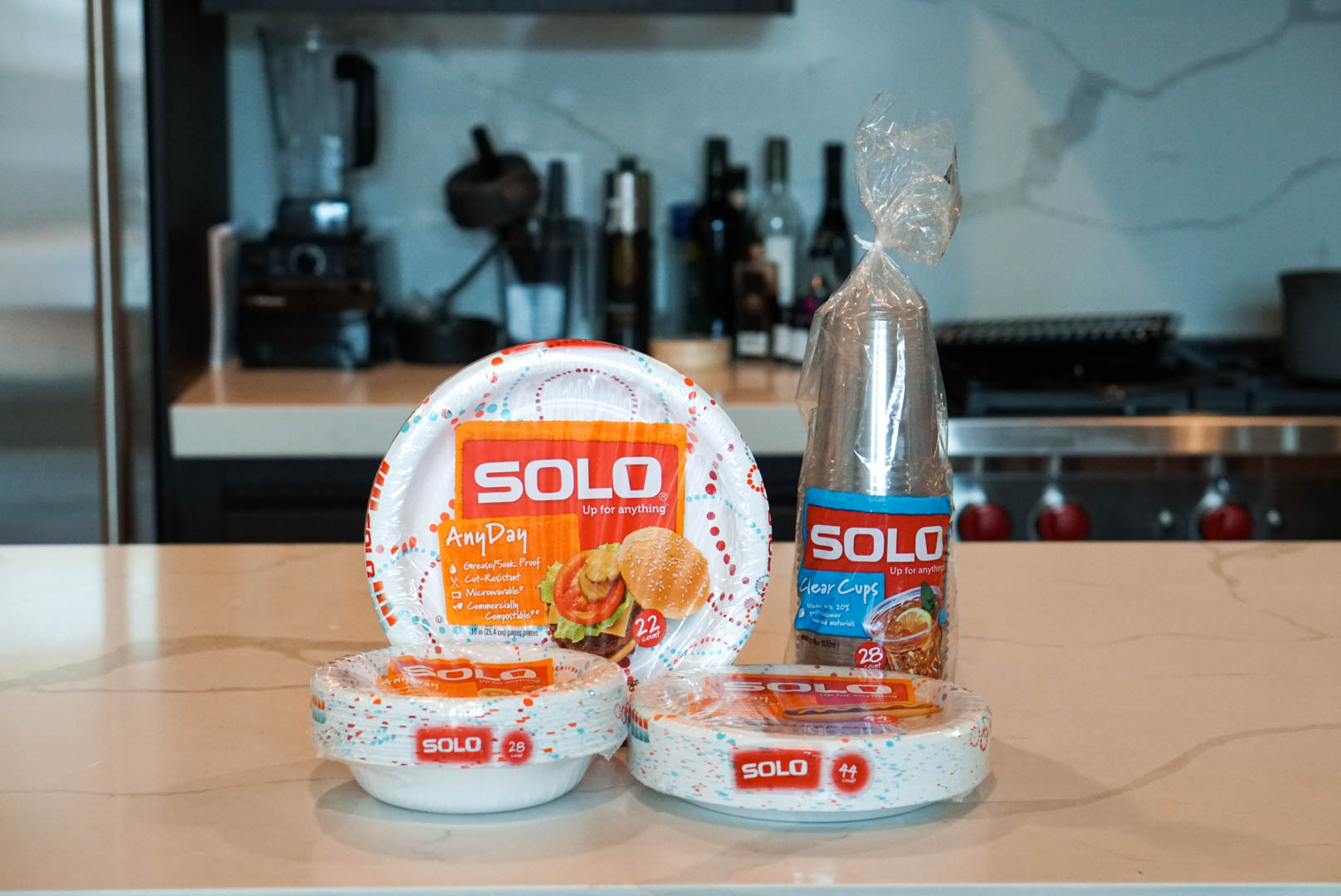 Keep it simple and TAKE THE HELP!
Listen, you don't actually have to be Martha Stewart, you just need people to think you are. Do what I do and take advantage of some of the pre-made items at the grocery store and spruce them up a bit. Even frozen items (GASP!) are cool in my book. One of my secret weapons is buying a pre-made flatbread pizza and drizzling balsamic over the top.
Hey, whatever works!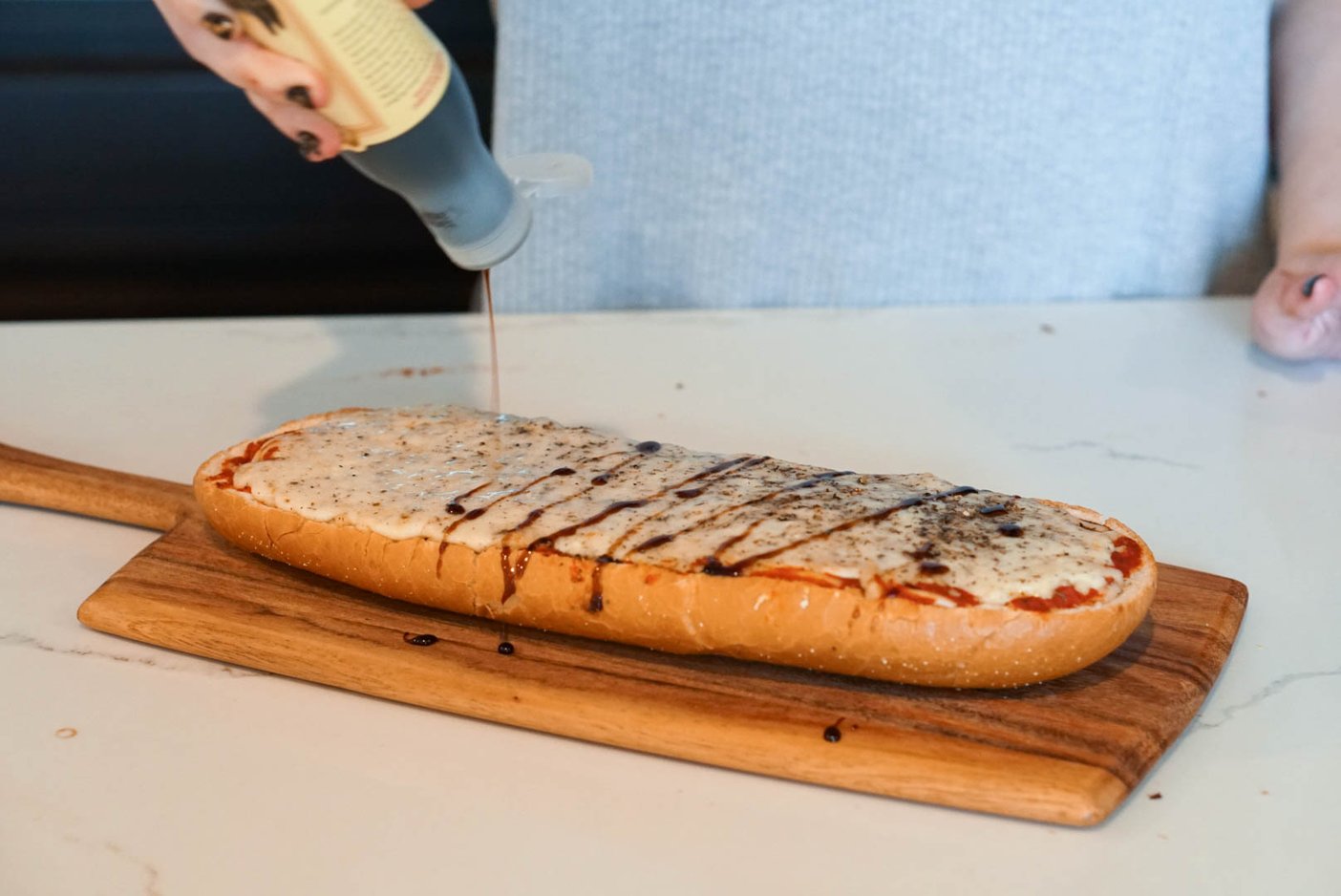 Another great hack is to get a whole, pre-cooked rotisserie chicken. They are always under $10 and have a total wow factor.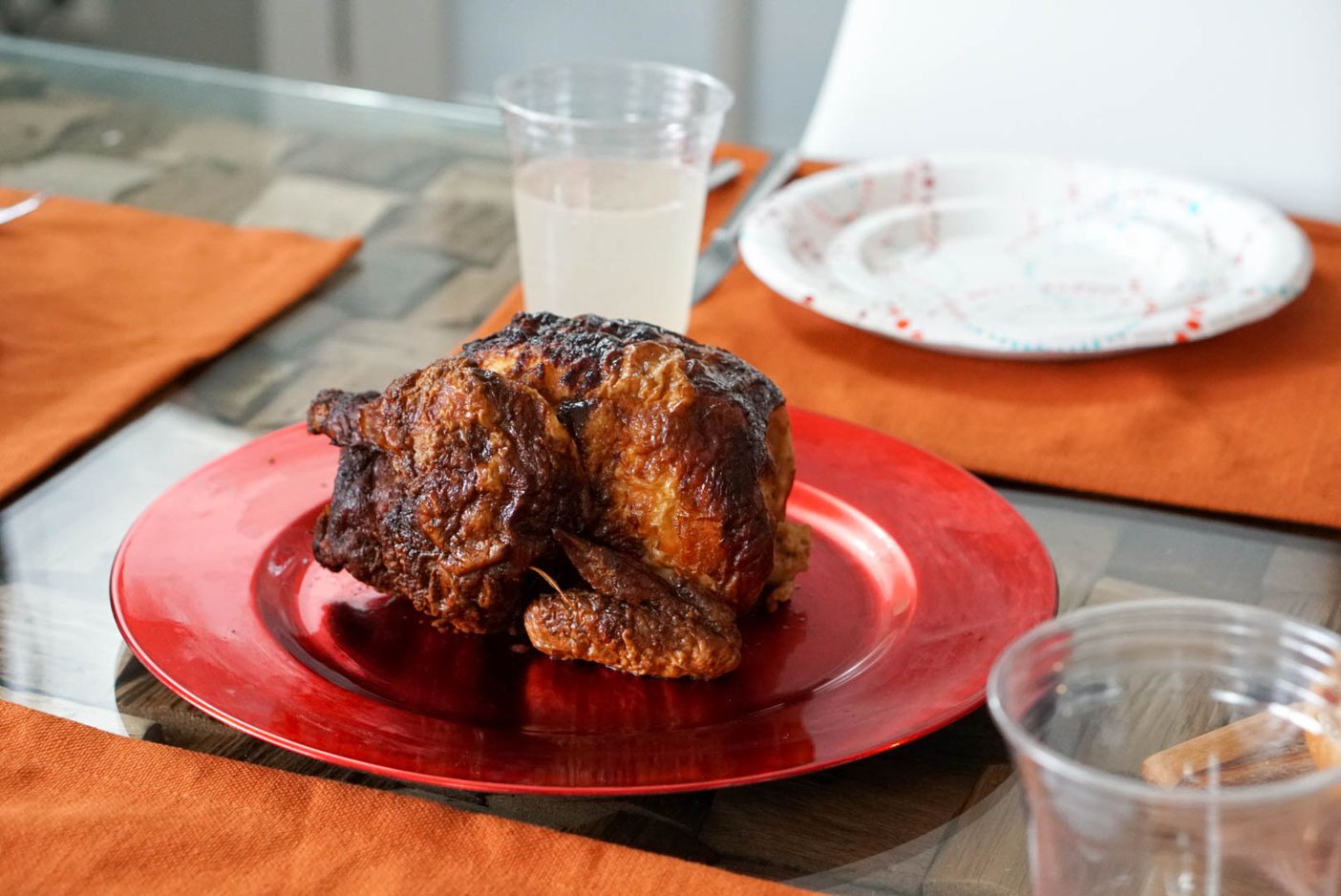 I'm also all about using up what I already have in my house and a last minute dinner party is a FABULOUS time to get creative. I usually just buy a loaf of crusty bread, slice it up and pretend I'm on an episode of "Chopped". Basically, I have to figure out how to create fun and unique bruschetta using only what I have available. I tend to go for things that are about to expire and figure out a way to use them up!
Here are some of my go-tos (and things I always have laying around the house)
Sliced tomato and basil
Avocado topped with red pepper falke
Sliced apple with honey
Cheddar Pecan Spread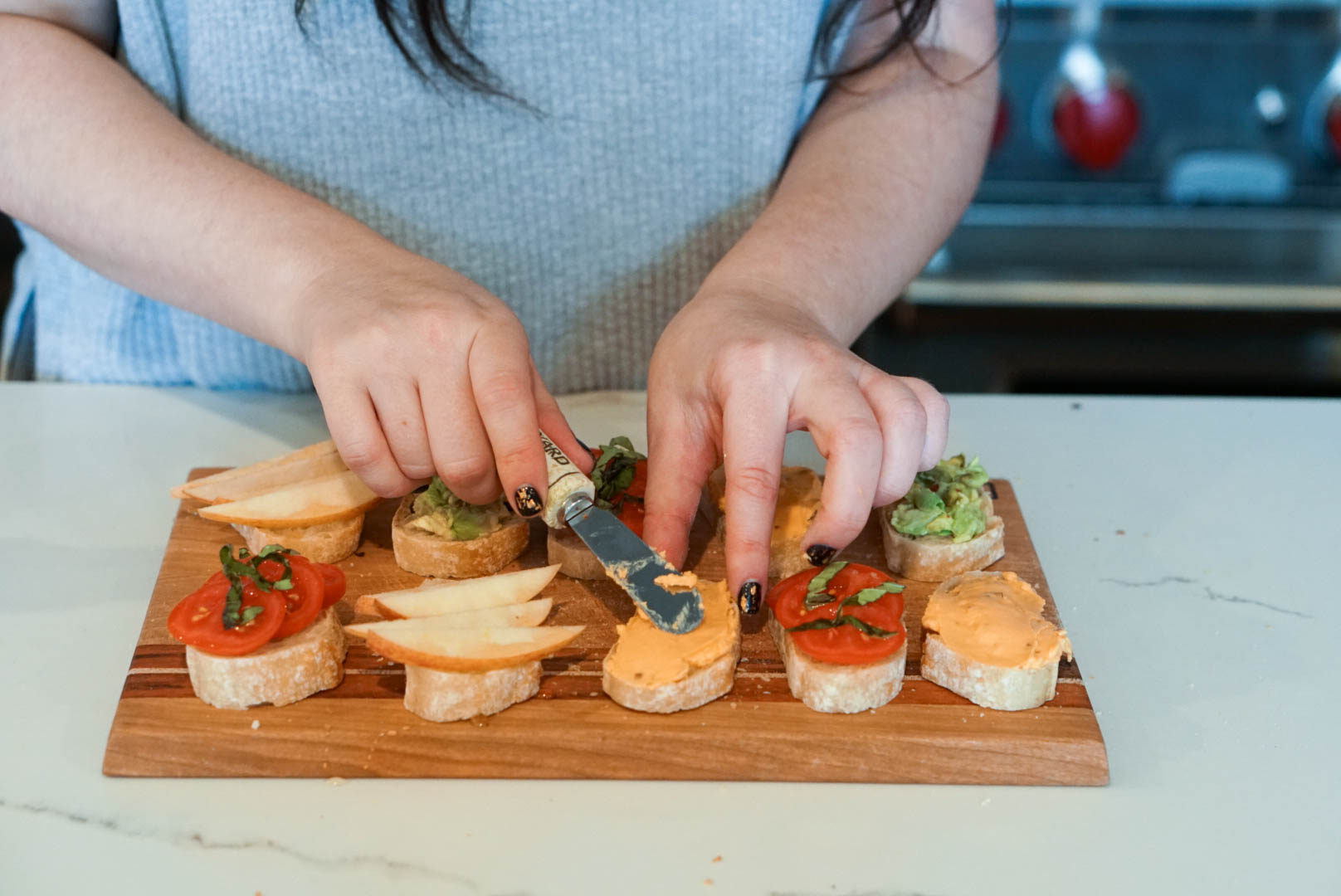 The Set-Up
Dim the lights, throw on an jazzy cool playlist, light a few candles and you're all set. Honestly, you'd be surprised what a little mood setting does to distract from the floors you haven't washed in a week.
Lastly, if you're anything like me, you don't want to be stuck washing dishes while hubby and the gang are enjoying that dessert you spent all day baking (or didn't, but no one will know, haha.) My go-to easy hack is to use the AnyDay Paper Plates and Eco-Forward Clear Cups from SOLO. They are completely disposable and really durable.
My biggest pet peeve is disposable table wear that falls apart right when the food hits it. Not with SOLO. To learn more about them, visit their website!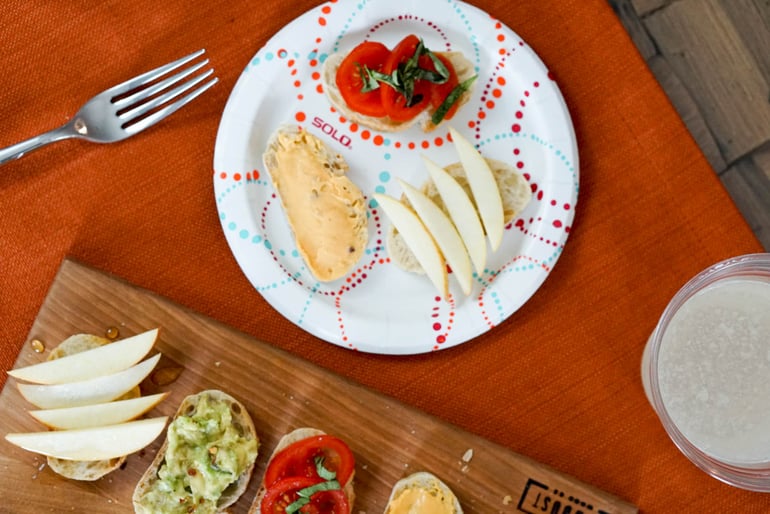 Plus, I mean, cleanup under 5 minutes? I'll take it.
So if you get that call this week that you're about to have a houseful, don't panic. Use these tips and rock your impromptu dinner party with style.
Love always,
Erica
Read Everything Erica's original post here.