Guest post by Nicole Triebe of Windy City Dinner Fairy
Swing for the fences with these baseball party ideas!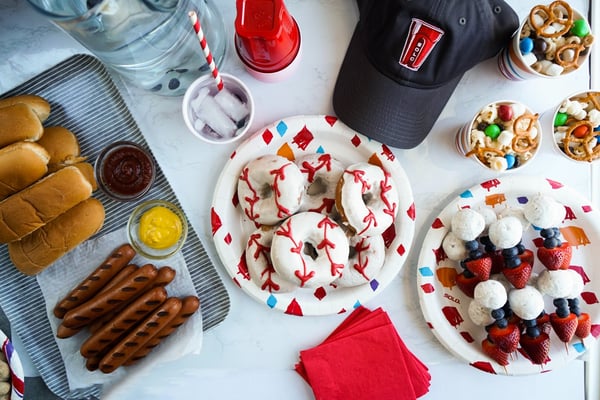 We're almost to June and I'm starting to think about planning my first party of the summer! My wife is a principal at a school in Chicago and we always like to celebrate the end of the school year in a delicious way. Baseball is America's pastime, and games are a great reason to throw a great theme party!
What should I serve at a baseball party?
Let's start with the main course: hot dogs!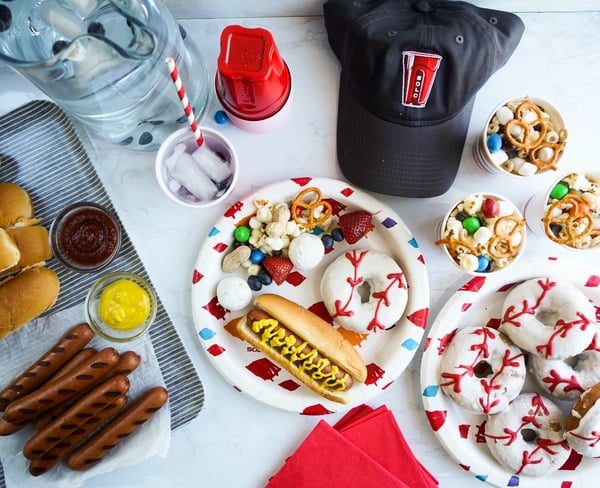 Hot dogs are a classic ballpark treat, and they're so easy to throw on the grill and let your guests do the rest. Put all the classic hot dog toppings out in Solo's snack bowls (think relish, pickles, and sauerkraut) and on a larger platter, place the hot dogs and buns. Let your guests top each dog with their favorites! If you're feeling up to it, you could even make some homemade chili and have a chili dog station!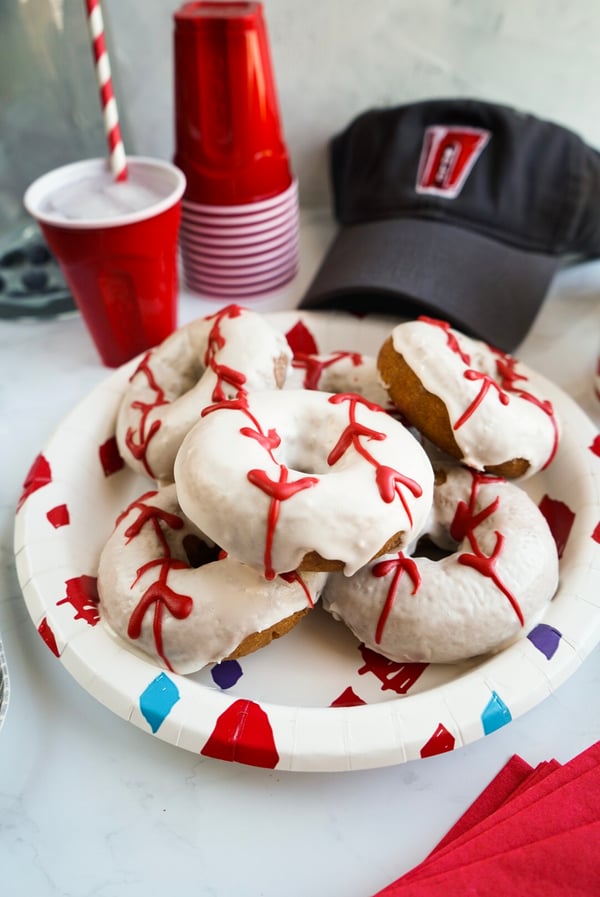 Donuts are the perfect food to transform into a baseball. Start with a classic donut frosted with white glaze, and using red candy melts and a squeeze bottle, create the red stitching on each donut! I promise, these will be a hit with both kids and adults! No one can turn down a donut!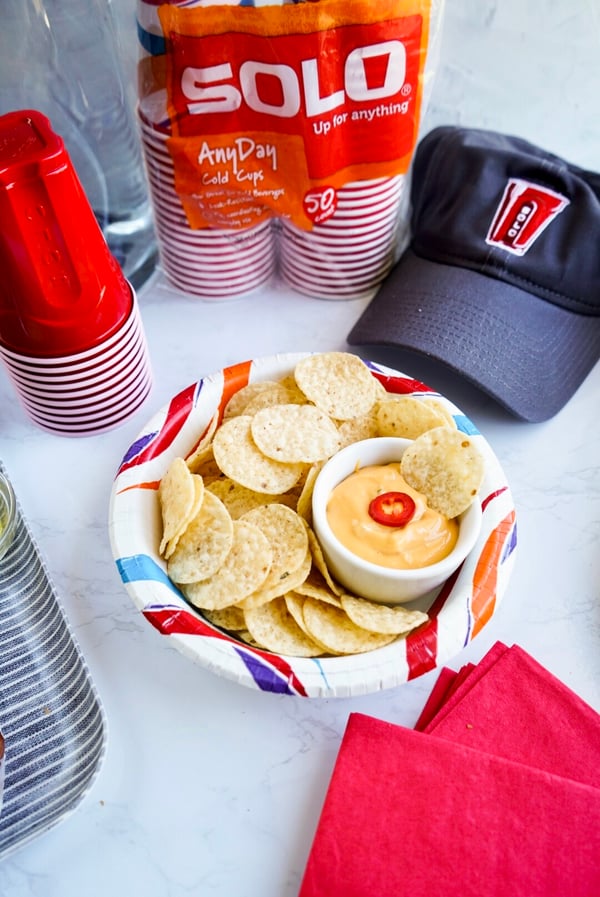 Nachos are both kid and adult friendly, and so easy to assemble. Using Solo's 20 oz paper bowls, place a handful of round tortilla chips and your favorite nacho cheese sauce right in the bowl! If you like it spicy, pile on sliced jalapenos or chili peppers to your liking!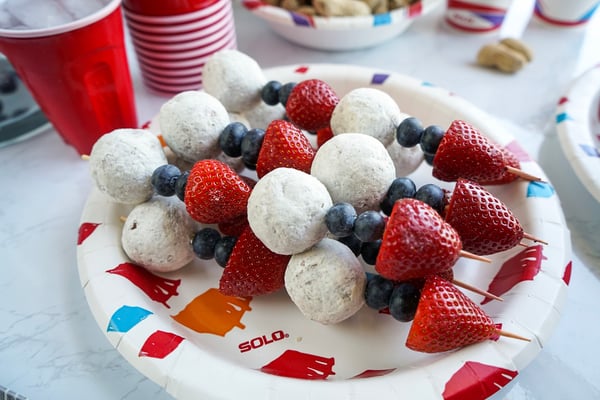 If you want to want to throw some fruit in the mix, use some donut holes to make festive fruit skewers that will fit right with the theme! Skewer white powdered donut holes, blueberries and strawberries on a wooden skewer and place on Solo's 10″ paper plate for serving.
Here's to happy snacking with Solo Cup, and lots of home runs!