What time is it? Game time hoo! Whether you're on board for the commercials, half-time show or the game itself we've got a few ideas to help you get set-up for the fun.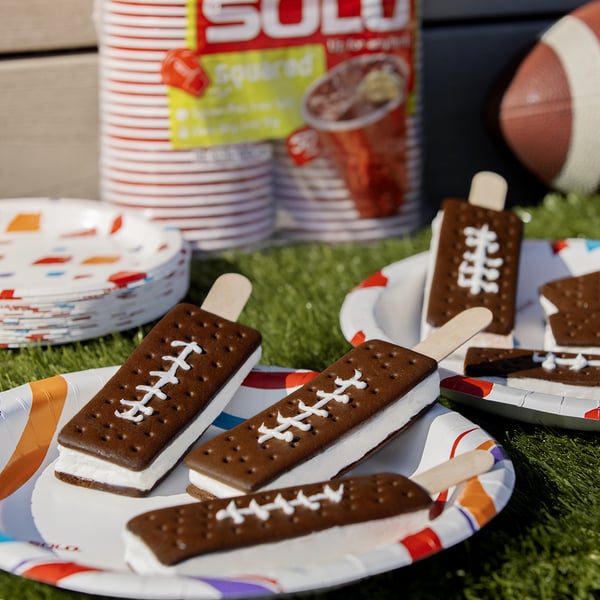 These fun creations are easier to make than 1st and 1 in the red zone.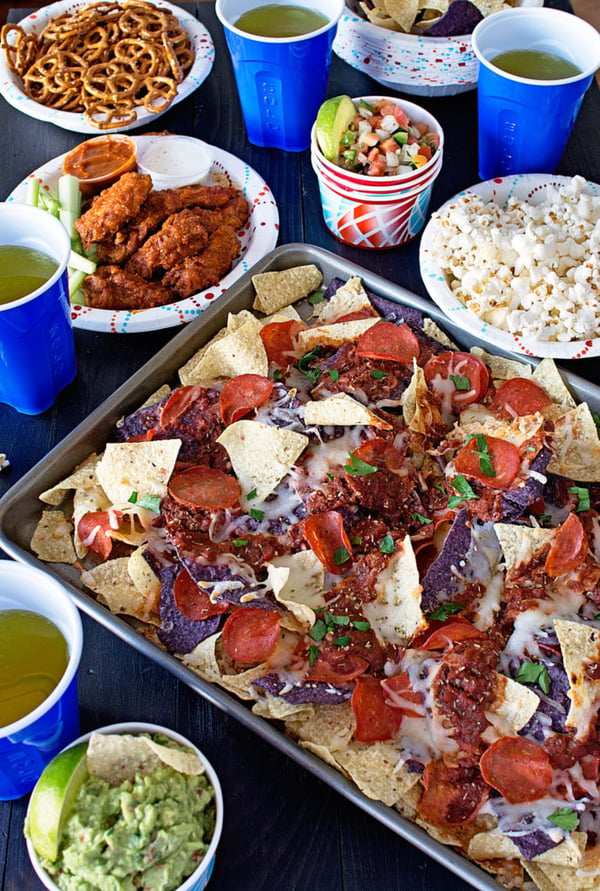 Nachos + Pizza?! No other words required.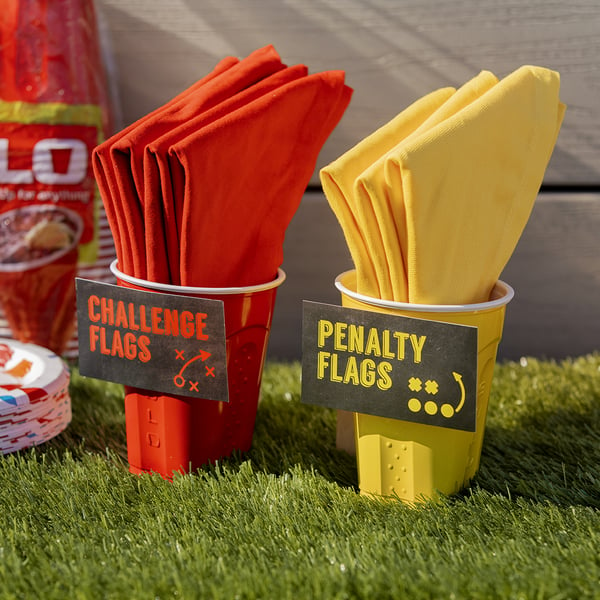 No penalties for dripped dips here. You have them covered.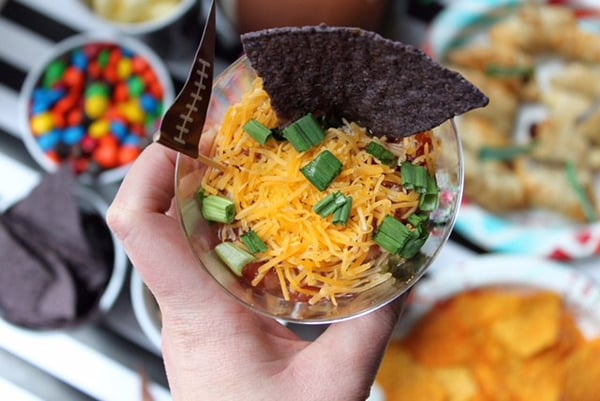 Keep the snacking convenient for everyone.
These tasty apps are sure to please. Especially the kiddos.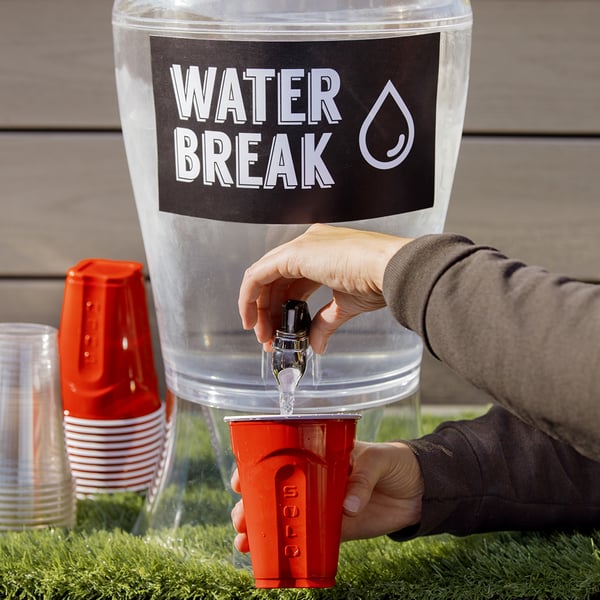 Because hydration is the name of the game.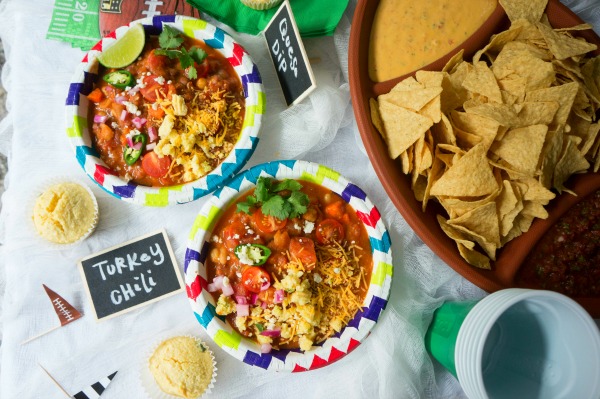 Always make sure you have an option for health-conscious guests.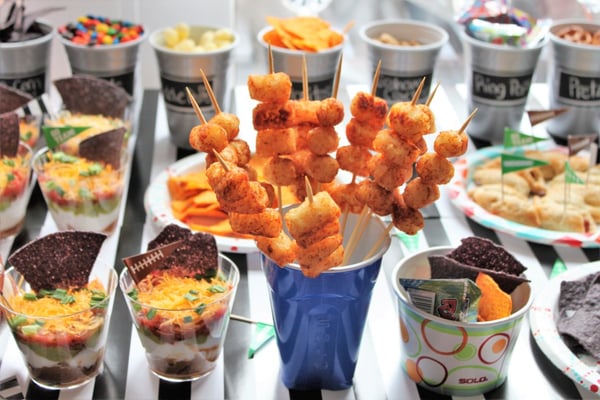 Use our Write-On Cups to create your own self-serve station.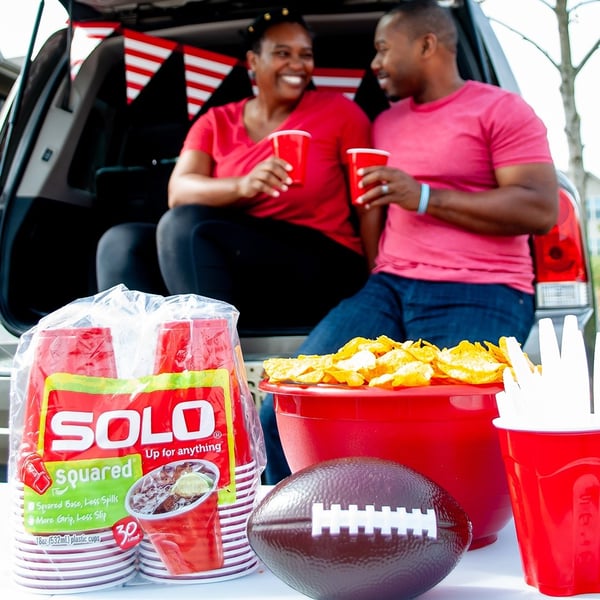 Last but not least, relax. Be a guest at your own party. Enjoy the big game!