Jawesome Snack Cups are a killer addition to any party. They make perfect goodie bags. They're also a great rainy-day craft. Here's how to make your own.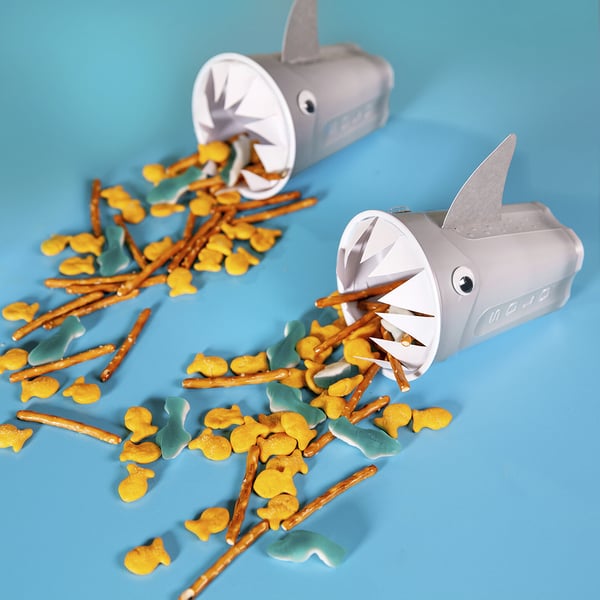 Step 1
Trace and cut your shark fins from gray paper.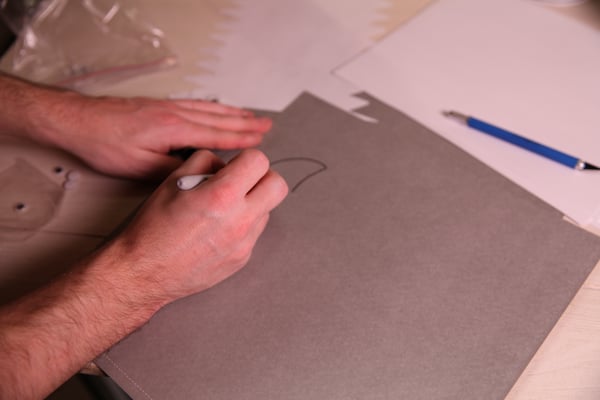 Step 2
Cut your shark teeth down the edge of a piece of white paper and then cut that piece of paper in half lengthwise.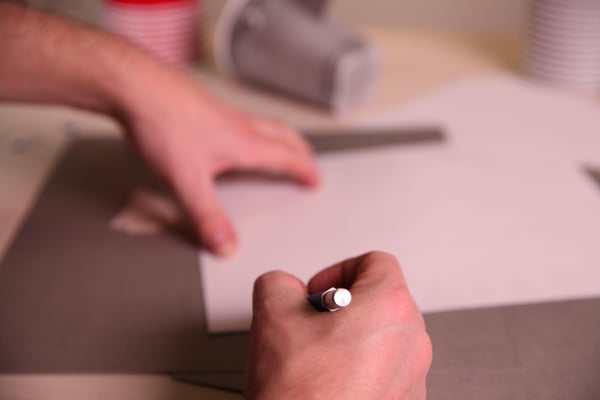 Step 3
Roll the white paper and glue it to the inside of the cup.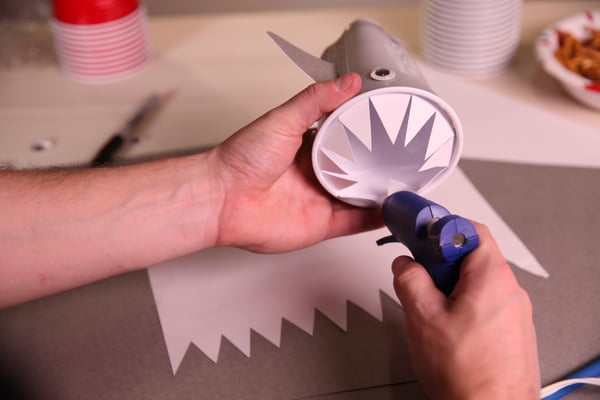 Step 4
Attach your shark fin and googly eyes with glue.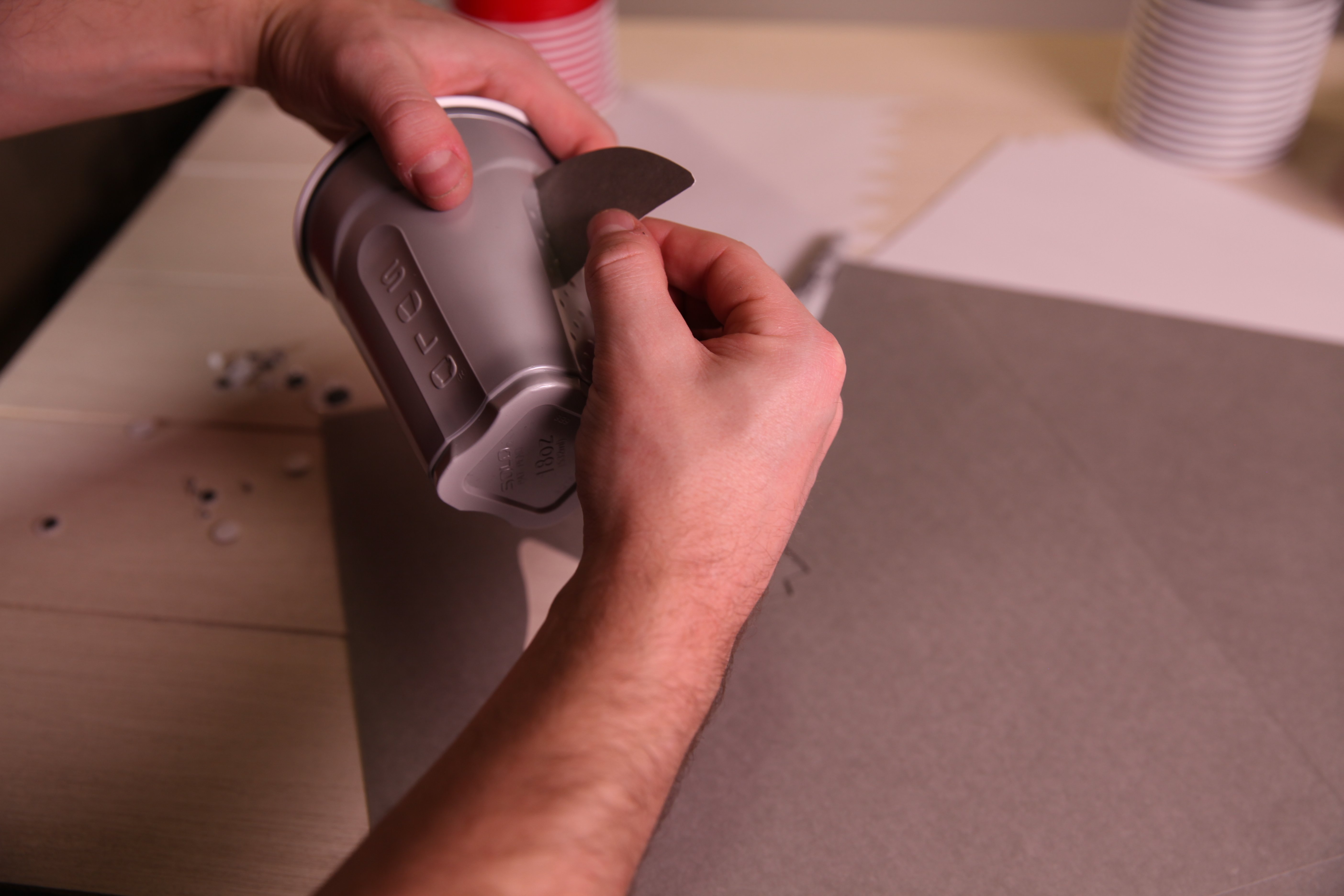 Now just fill your shark with snacks and you're ready to go!