We've all been there -- you're craving two different things and absolutely cannot decide between them. Every time you think you've chosen one item, you start doubting yourself and switch to the other, and the cycle repeats itself. If you've ever found yourself trying to decide between sipping a margarita or a mimosa, have no fear - SOLO is here to teach you how to make a Mimosarita so you can have the best of both worlds. Who says you can't have your cake and eat it, too?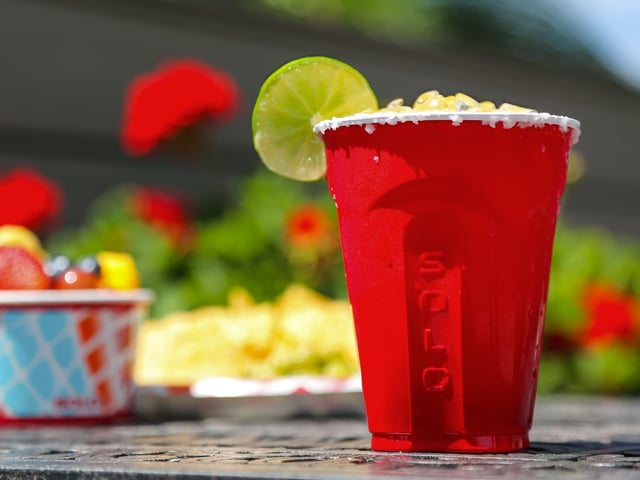 What You'll Need:
Orange Juice
Tequila
Lime juice
Coarse salt
Lime wedges
Orange slices
Champagne or Prosecco
Directions:
In a large pitcher, combine 2 cups orange juice, 1/2 cup tequila, and 1/4th cup of lime juice. Stir it up!
Pour in your entire bottle of champagne or Prosecco, then stir again.
Using a lime wedge, rim the top of your SOLO Squared cup, then dip in coarse salt (pro tip - use a SOLO Paper Plate to hold your salt so everyone can easily rim their cups).
Fill up your glass and garnish with a few orange slices and lime wedges, and ENJOY!
Hint: Not feeling salty today? Make your Mimosarita extra sweet by rimming your glass with sugar! It'll transform your drink into a dessert in an instant.
Looking for other incredible ideas? Check out our Summer BBQ Guide!