How's your bracket doing? Our's was busted weeks ago, wah-wuh. So for those of us who might need to ease the pain of a terribly incorrect bracket or those celebrating as one of the few whose bracket is still going strong, these Orange Mojitos are a great addition to your Final Four fun. Making these mojitos part of your Finals watch party? Create a basketball themed straw to add to your festive atmosphere.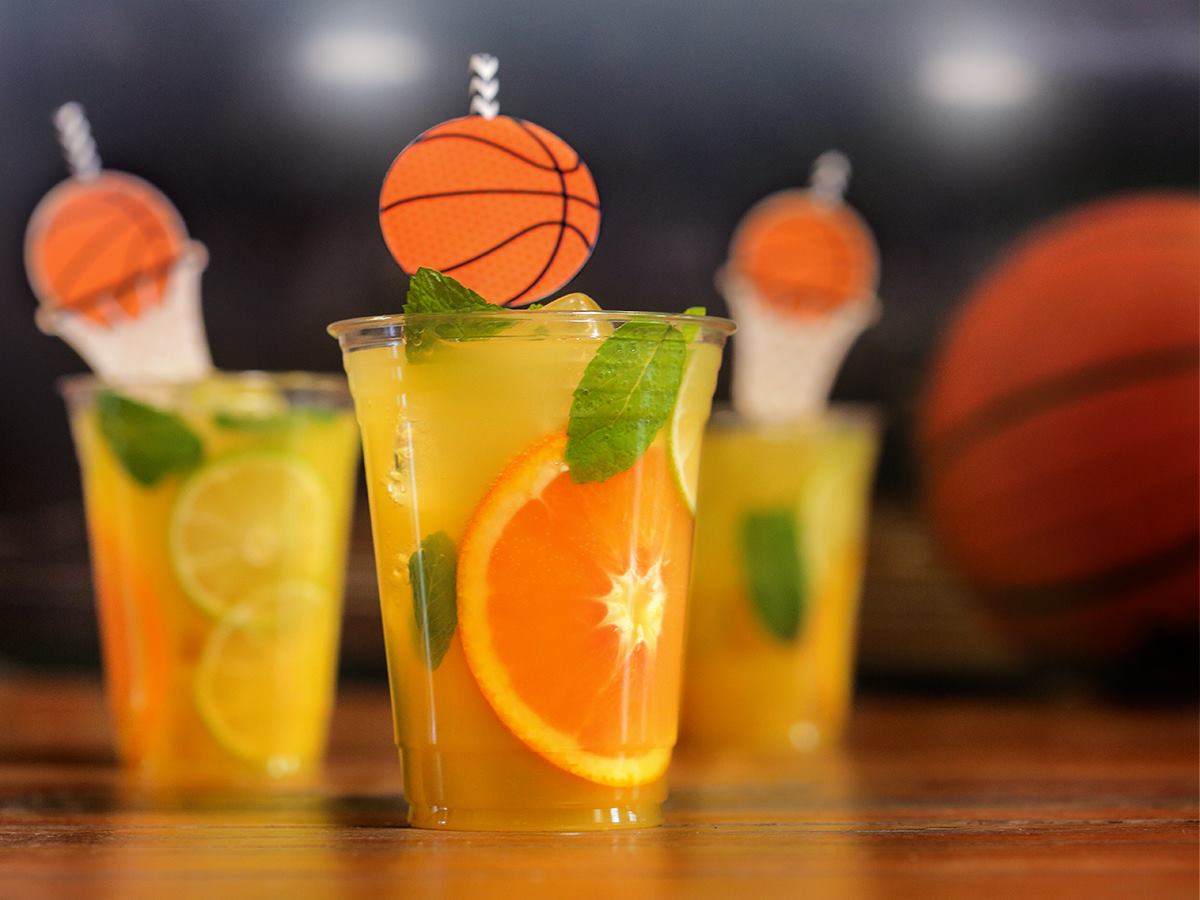 Ingredients:
- Fresh orange and lime slices
- Mint leaves
- 2 oz. Cocunut Rum
- 4 oz. Orange Juice
- 1/2 oz. Soda Water
Instructions:
1. Start with the fresh orange and lime slices in your Solo Clear Cup. Along with ice.
2. Add mint leaves (as many as you prefer!).
3. Add coconut rum.
4. Add orange juice
5. Add a splash of soda water
And voilà! You can also customize it and add a sugar rim or other garnishes. Enjoy!