BBQ season is officially upon us! Looking for some hosting inspiration? You're in the right place. Need to bring something as a guest? We've got you too. Read on for all the tips, tricks and ideas you'll need make this grilling season the best yet with our Summer BBQ Guide.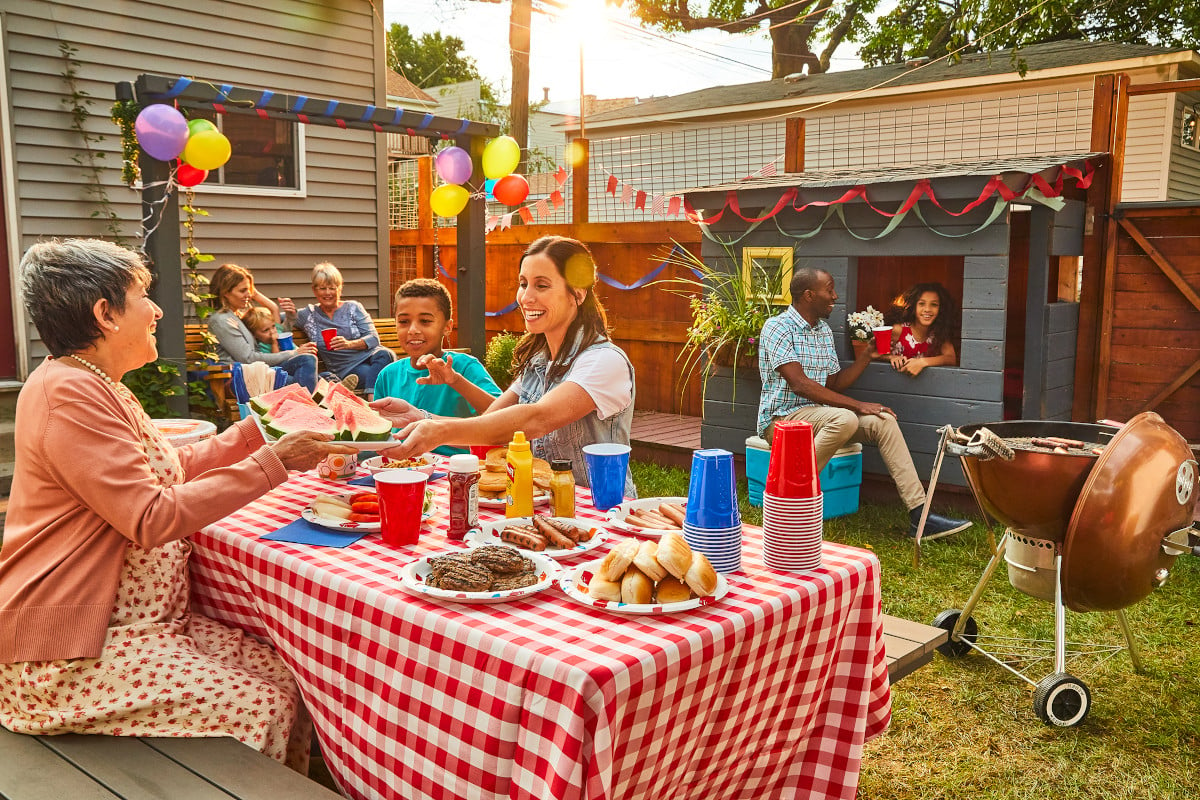 We're not here to lecture you about boutique charcoal varieties or the next best spice blend. Simplicity and fun is the name of the game. SOLO Cups and Plates keep clean-up a breeze so you can focus on the good times.
Food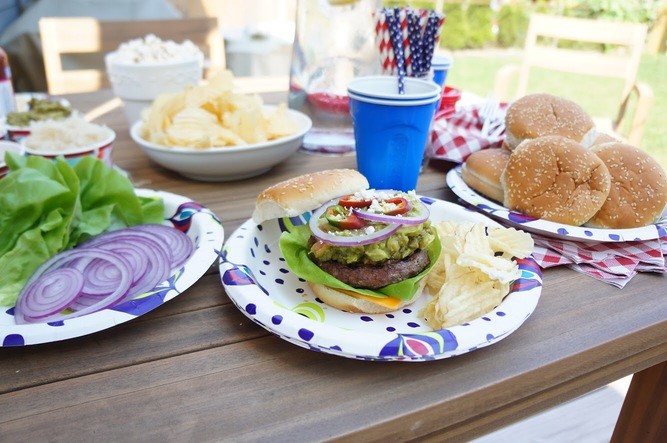 Play to the crowd. Hot dogs and hamburgers are an easy win (consider having a vegan option on hand). Round it out with a DIY toppings bar so everyone can mix and match to their heart's content.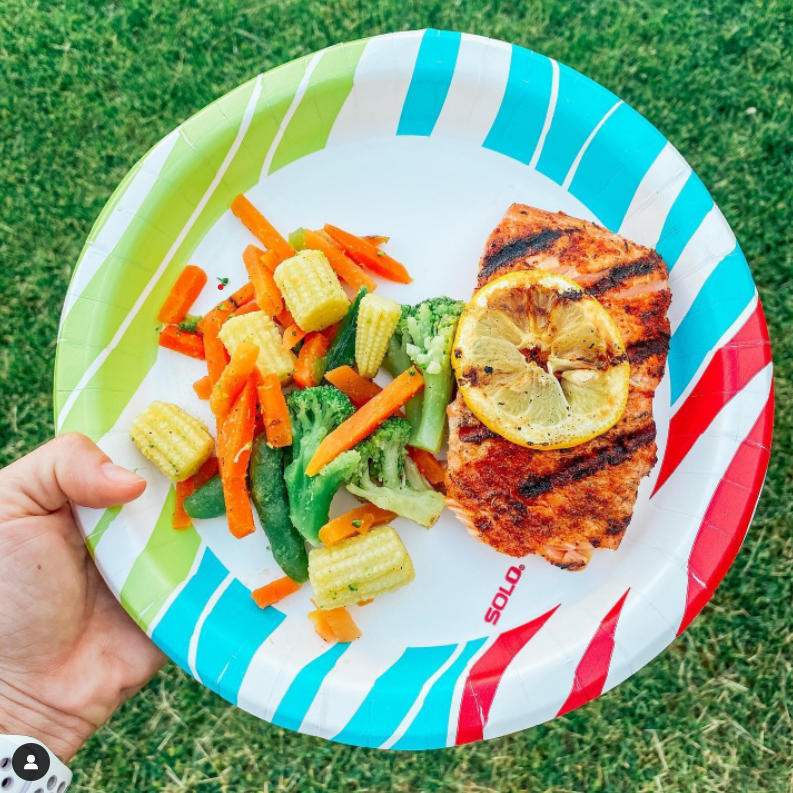 If you're looking to provide additional options; chicken and salmon are two popular choices.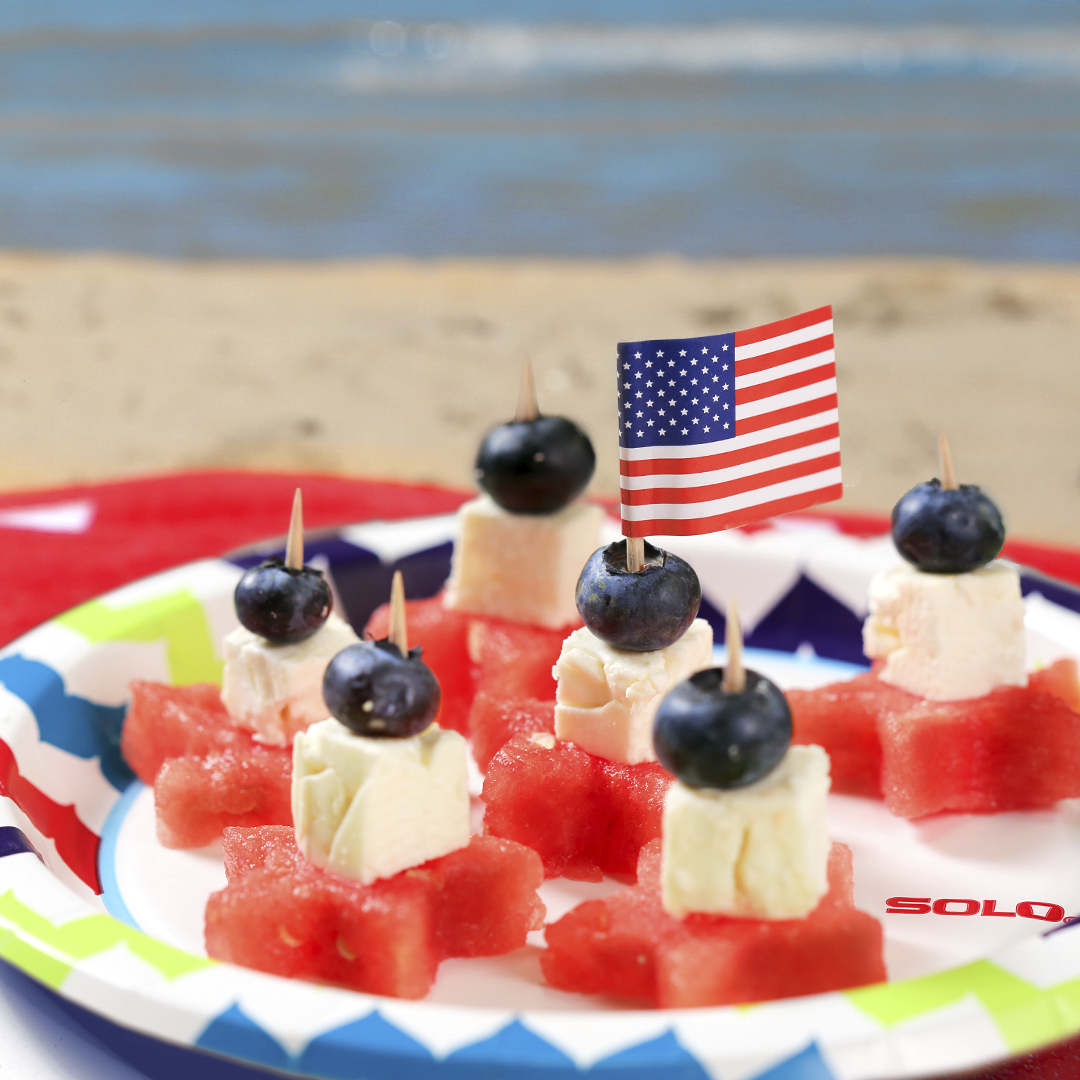 Don't leave 'em waiting. Have some pre-made appetizers ready to go. These watermelon, feta and blueberry stackers look great while being super easy to create. Don't worry about making the star shapes, watermelon cubes look excellent too.
Drinks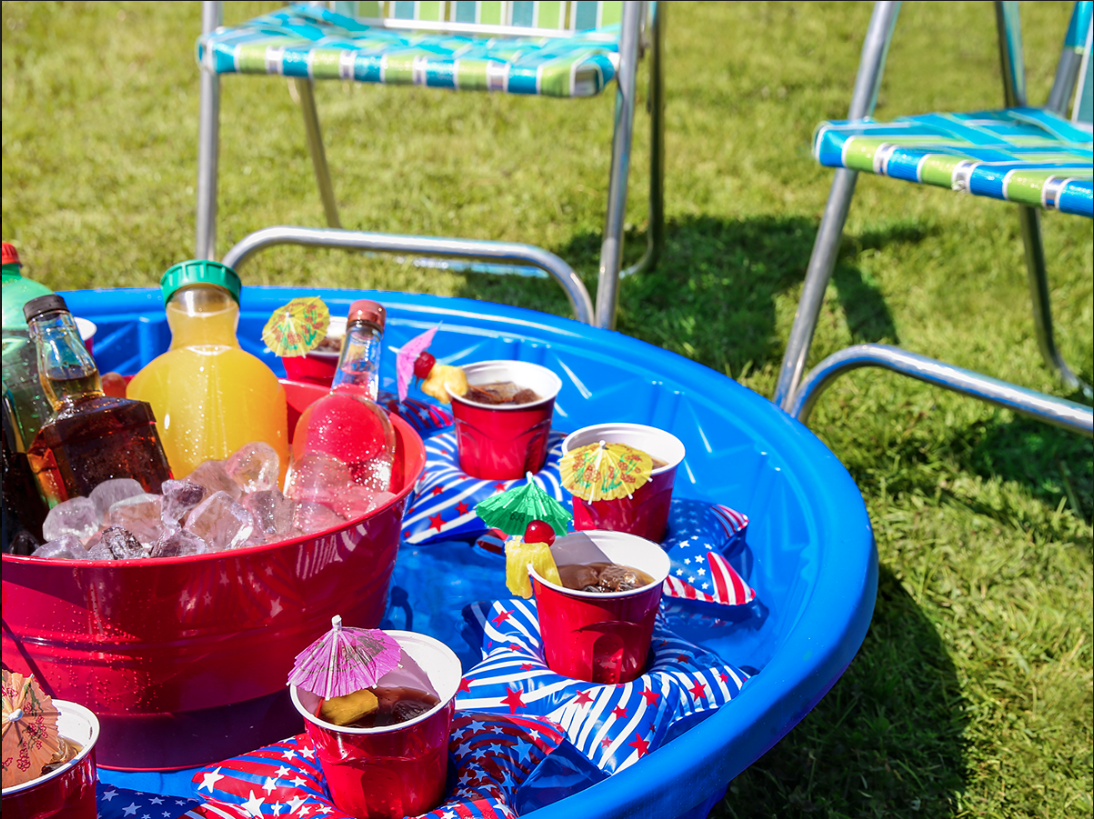 Cannonball! Rum cannonball that is. Serve up this crowd pleaser inspired by our love for Bill Murray in The Life Aquatic.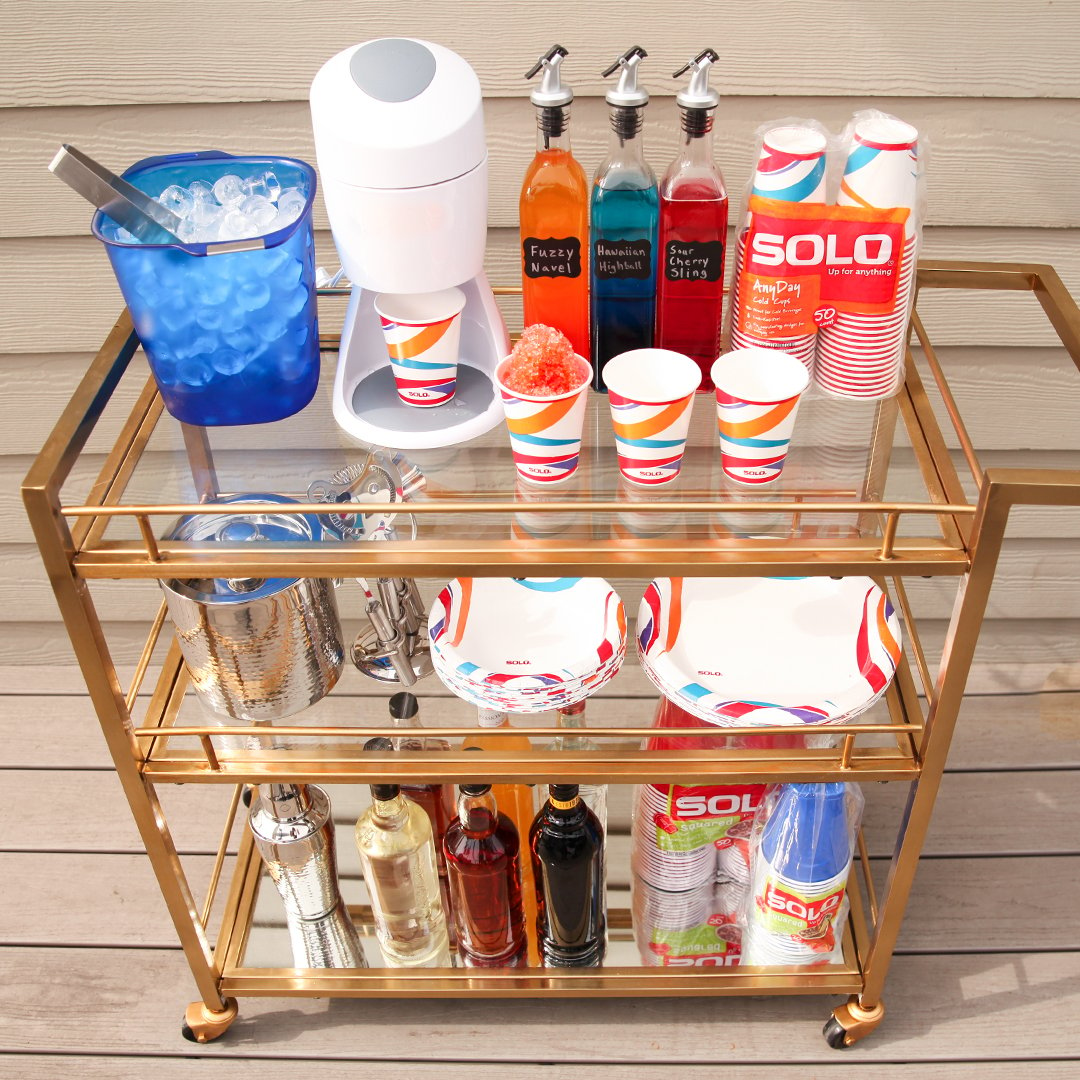 Pull out the bar cart and create a spiked snow cone station. The kitsch of creating custom snow cone beverages will add something unique leaving your guests remembering your BBQ as a tier above the rest.
Looking to take your wow factor even further? Say hello to this Watermelon Punch idea. You'll have to invest in a watermelon tap but the conversations and good vibes will be more than worth it. Spiked or alcohol-free, the novelty of pouring your drink out of a watermelon is just too fun.
Games
Set-up the game with a thousand names; beersbee, frisbeener, frisbeer, bottle knock, whatever you want to call it – it's always a blast.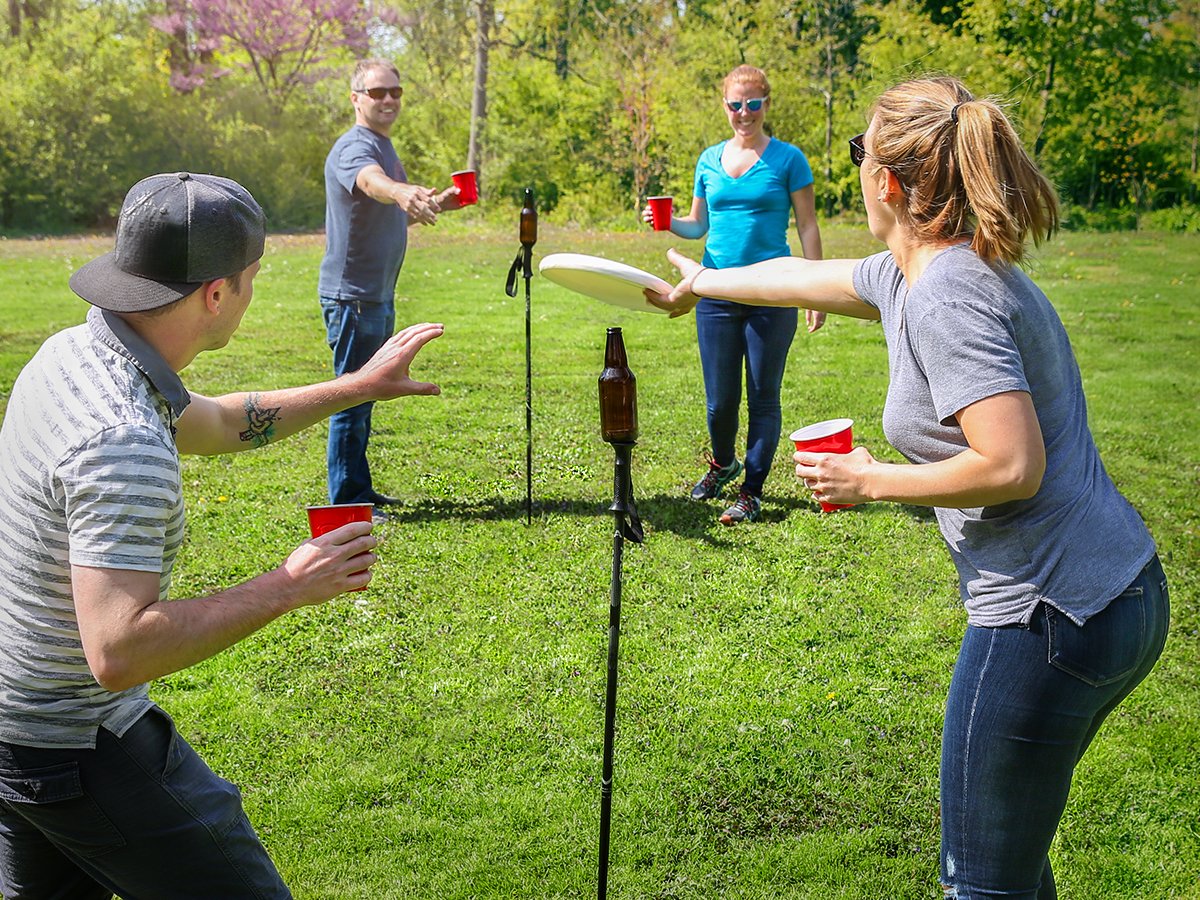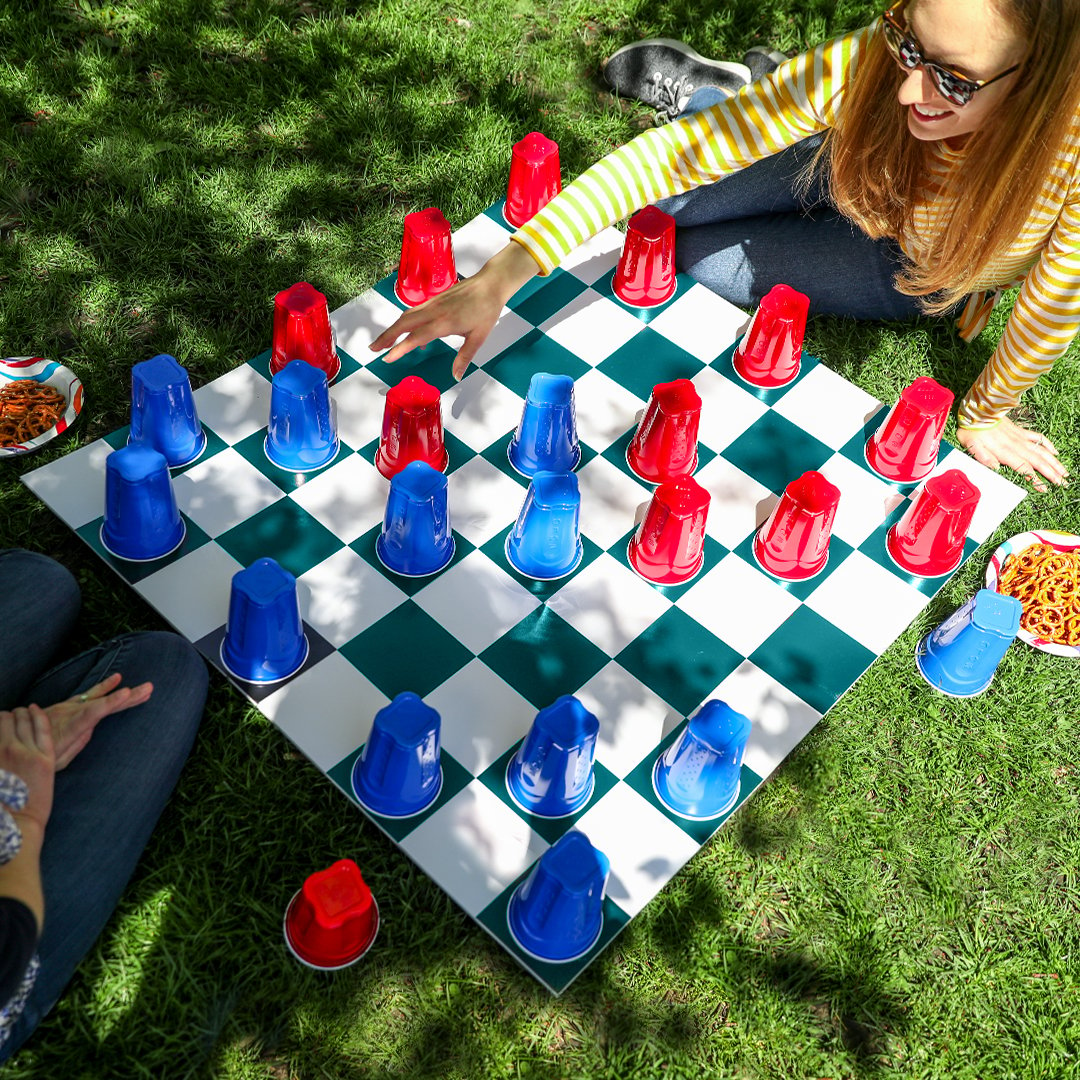 Give your guests something out of the ordinary by creating an extra-large checkboard with SOLO Cups as the pieces!
Expecting a lot of kids at your event? Create your own water cannon race with nothing more than some string and a couple SOLO Cups. Guaranteed fun for hours.
If you're willing to put in the work, build your own soda scrambler aka drinko, and watch it become the highlight of the day.
Happy BBQ season!