Guest post by The Chicago Good Life
Let's be honest, who doesn't love cheese? It is one of my favorite things to eat and create some really fun dishes with. Since cheese is always such a hit, I decided to throw a cheese party for my friends (and for my son because it's his absolute favorite). And why not a MAC N' CHEESE BAR?! I have a few vegetarian friends and this would be perfect. Everyone can customize their own mac n' cheese bowls and we can celebrate National Cheese Lover's Day!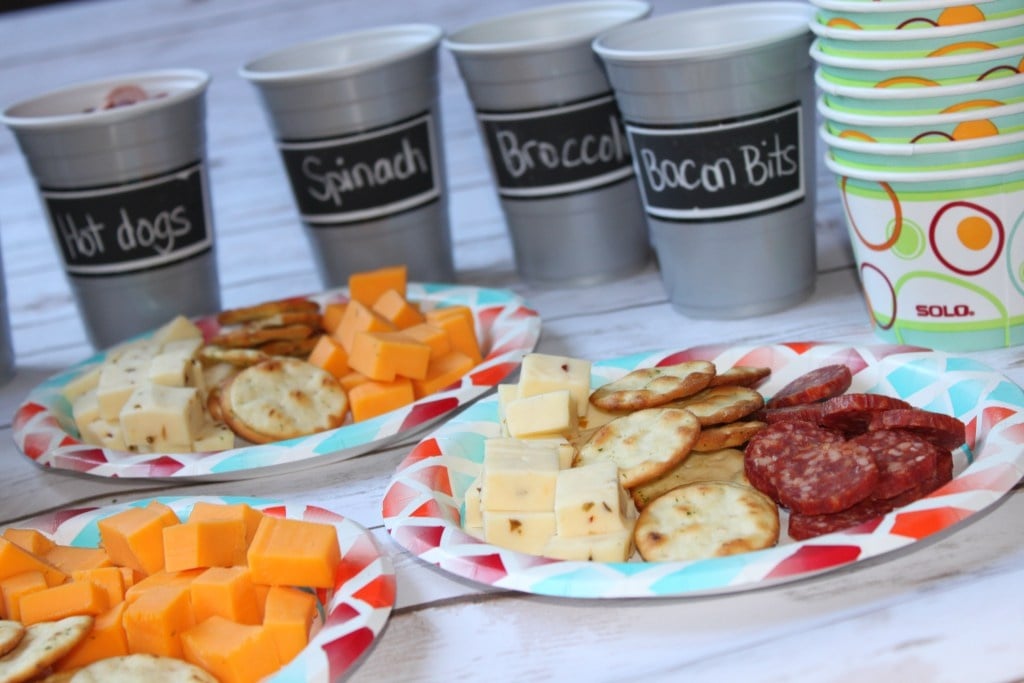 Setup
Since the holidays, I have been kind of entertained out. Over doing the dishes, the clean up, etc. I also have a toddler running around, so something fast and easy is preferred. I decided to minimize the dishes and use Solo Cup Products to make my clean up easy and less complicated. They are completely disposable, recyclable and really durable. I knew this would be the best option, but still keeping my party looking right.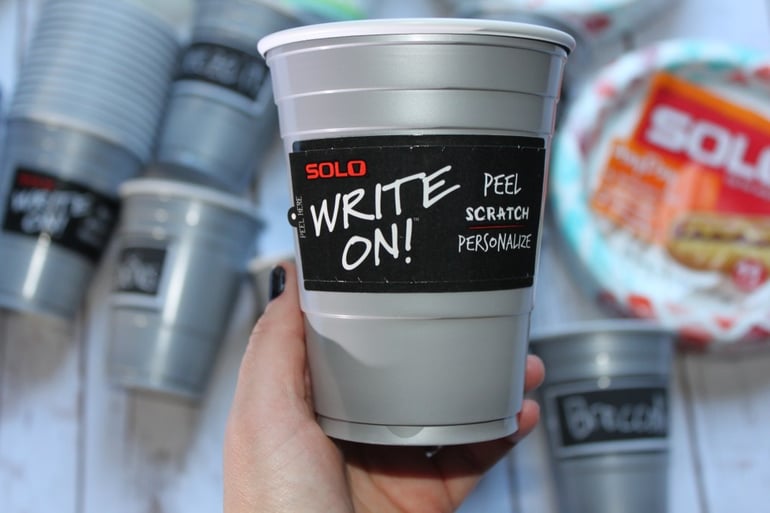 They have write on cups that are perfect to label all the toppings. It looks clean and organized in your setup. Everyone can make their own mac n' cheese bowls with lids Whatever they don't finish, the bowls serve as to-go plates. Lastly, the paper plates serve for meat and cheese platters. It's perfect and fuss-free.
Mac n' Cheese Bar
And for the best part: the MAC N' CHEESE. Honestly, you could make it from scratch or get a pre-made box. Whatever makes your life easier. From scratch, I like recipes like this. But you can grab a box and totally add in your own ingredients. I took a box of mac n' cheese, added mild cheddar cheese, bread crumbs and baked it at 350 degrees for 25-30 minutes. It turned out DELICIOUS!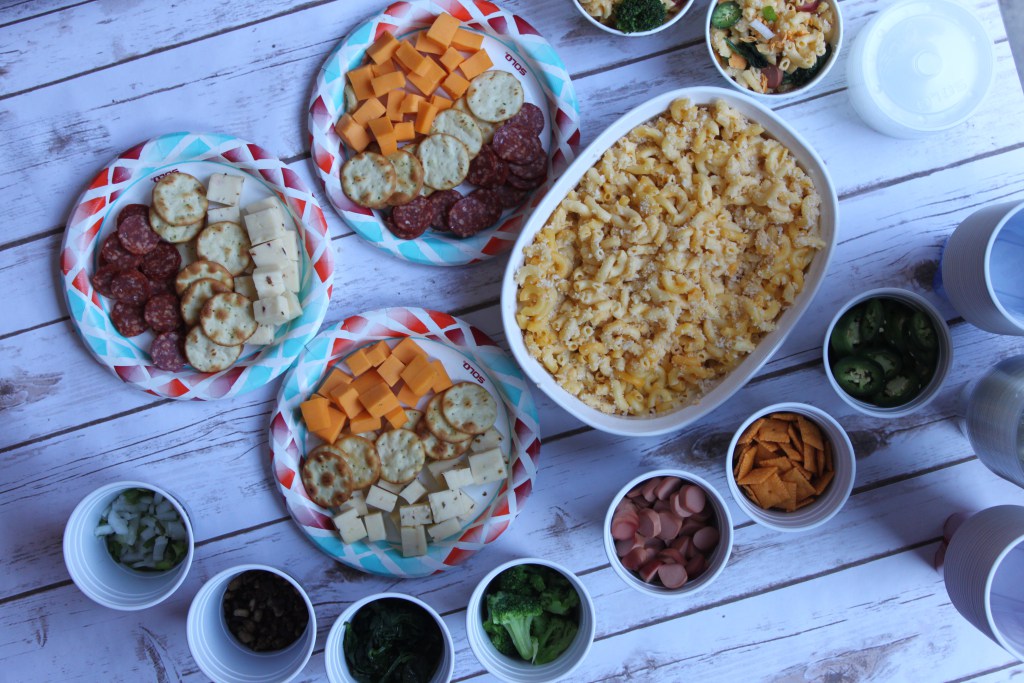 Toppings
Cheese is so versatile. It can be paired with so much. Here are the toppings I used:
hot dogs
salumi
bacon bits
cheeze its
broccoli
spinach
jalapenos
green onion
cubed cheese
Extras
The more cheese the better right? For an appetizer, I made a meat and cheese plate with salami, cheddar and pepper jack cheese with pita crackers. Really, anything would work; spinach artichoke dip, cheese dip, etc.
For the drinks, the best wine to pair with macaroni and cheese all depends on how fancy and cheesy your mac and cheese is. With a regular, old-fashioned recipe, you might just want a simple glass of white wine. An unoaked Chardonnay might be your best bet for an original recipe or even a dry Riesling. If you got a little fancy and added truffles to your recipe, champagne pairs perfectly. No wine drinkers? Cider pairs well with cheese too.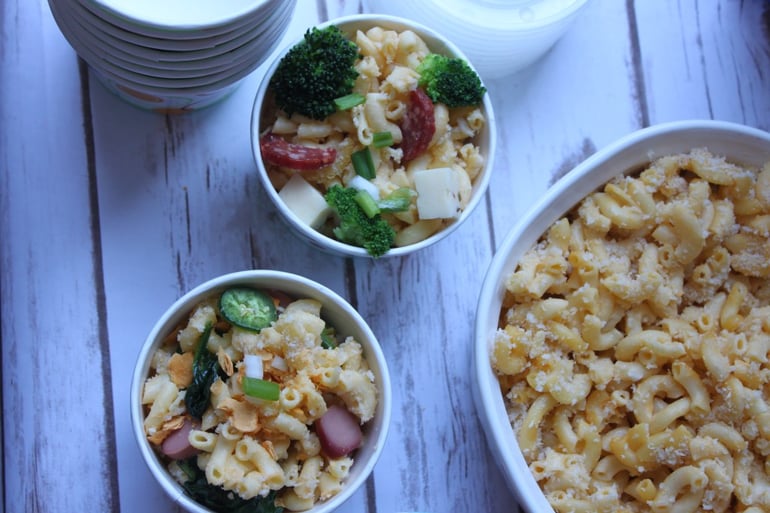 A party that will please everyone with an easy clean up? To go cups already set!
Doesn't get better than that!