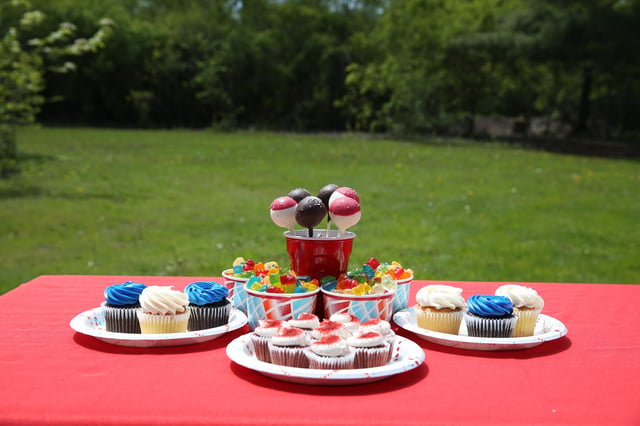 There are so many delicious savory foods at barbeques and picnics that it's hard to save room for dessert. However, many of us would argue that dessert is the best part of any meal! Cator to those with a sweet tooth at your next SOLObration by creating the perfect dessert buffet using these tips:
1. Provide Options
Some people love sour candy, and some are all about chocolate. For others, it depends on the day. Cator to all cravings by providing a bit of everything: chocolate & vanilla cupcakes, sour, gummy, & chocolate candy, and so on.
2. Have a Theme
If you're having a 4th of July party, make all of your desserts red, white, and blue! Having a theme makes sure that your desserts look cohesive, even if there are different options available.
3. Incorporate Different Levels
Sometimes it can be hard to see all of your options if everything is on one level. Mix things up by putting some items on Solo® Heavy Duty Paper Plates, some in Solo® Heavy Duty Paper Bowls, and others in Solo® Squared® Plastic Cups! This will not only make your dessert buffet look more appealing, but it will also allow your guests to survey which dessert they want (or which desserts!).
To Go Tip: If you're looking to take your cupcake to go, grab a Solo® Plastic Lid and flip it upside down. Put your cupcake on the lid, and then simply put a Solo® Plastic Cup over it. It will keep your cupcake safe for wherever you need to go! Get all the Solo® products you need this summer at Walmart.
Enter our SOLObration Sweepstakes for the chance to WIN a SOLObration Sampler!