SOLO believes that the everyday is worth celebrating. We love to gather around for Labor and Memorial Day barbeques and watch fireworks on the 4th of July just as much as everyone else, but we also love more spontaneous and simple celebrations. Your garden is in full bloom? Time for a SOLObration. Your favorite movie is airing on TV tonight? Time for a SOLObration. You're simply in a good mood? Time for a SOLObration!
We want you to party your way through summer, so we're here to make things easy. Food suggestions, drink recipes, entertaining tips--you'll be able to find them all here. We're here to make your life easy so you can spend more time doing what you love with who you love. It's a pretty sweet deal, isn't it? We'd like to think so.
Here's all you need to know to have the ultimate SOLObration, all summer long.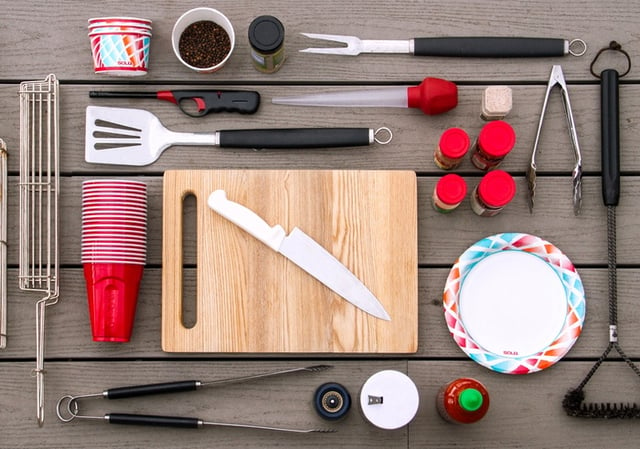 Barbeques are an awesome way to take advantage of the beautiful summer weather while spending time with friends and family, and they're easier to throw than they seem. Though hosting a barbeque can seem like a daunting task, SOLO is here to break it down and make it simple. Check out these 5 Foolproof Tips for Hosting the Best BBQ In Town (here's a hint: designating roles will make your day exponentially easier!).
---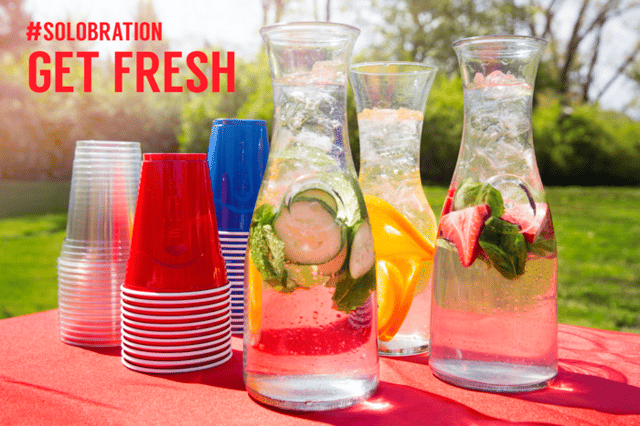 Water infusions are The Tastiest Way To Stay Hydrated This Summer. Using fruits, herbs, vegetables, spices, and edible flowers there's a million and one infusions to try. Whether it be cucumber basil, strawberry mint, or orange basil, these simple infusion recipes will have your taste buds satisfied and keep you hydrated.
---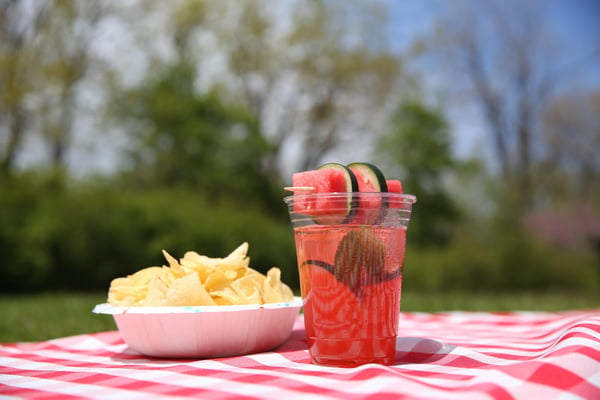 Like Detective Sonny from Miami Vice, we're also a "fiend for mojitos." We love how with only a few ingredients, you can create a refreshing drink that tastes just like summer. While these cocktails look fancy (check out the vibrancy of that pink!), they take almost no time to prepare and are perfect for an impromptu happy hour in the backyard or for a party where you want to make an impression. Find out how to make this delicious Watermelon & Cucumber Mojito at home.
---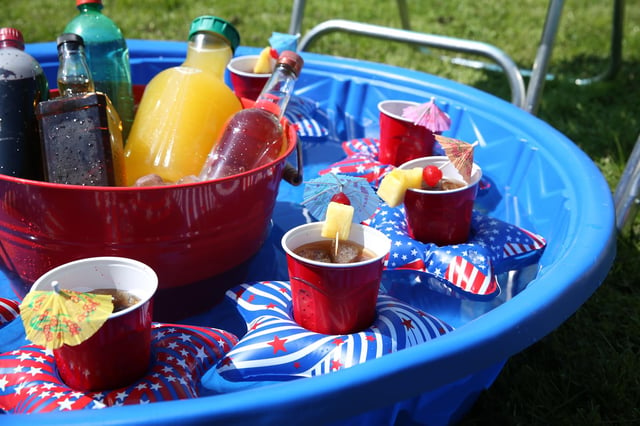 Some drinks are classics, and others are completely unexpected. The Rum Cannonball falls into the latter category. It's fruity but not too fruity, strong but not too strong...basically, it is the cocktail you never knew you were missing. What better way to surprise your friends this summer than with a fun new drink to try!?
---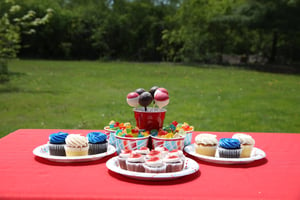 There are so many delicious savory foods at barbeques and picnics that it's hard to save room for dessert. However, many of us would argue that dessert is the best part of any meal! Cater to those with a sweet tooth at your next SOLObration using these 3 Tips to Create the Perfect Outdoor Dessert Buffet!
---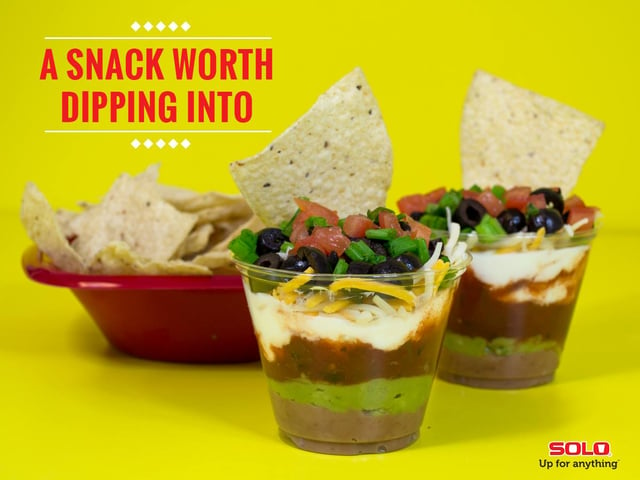 Chips and dip work for every occasion. Tailgating, barbeques, 4th of July picnics. Their only downside is that they can get messy as everyone crowds around the bowls to get their share--and not to mention double dipping! Save your guests and yourself the fuss by making these easy, delicious, and striking 5 Layered Dip Cups for your next SOLObration.
---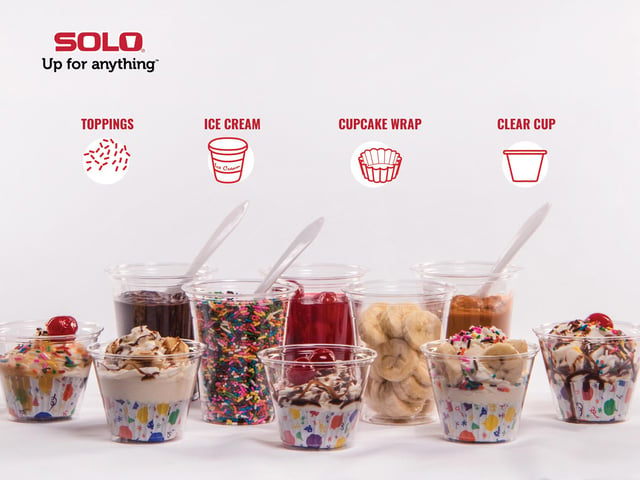 Ice cream sundaes: sweet, melty, and delicious. Oh, and did I say messy? We all know that ice cream gets messy crazy fast, especially in a cone. The best way to keep things mess free at your next SOLObration is to ditch the cone all together and create these No Mess Ice Cream Sundaes inside Solo®'s Clear Plastic Cups!
---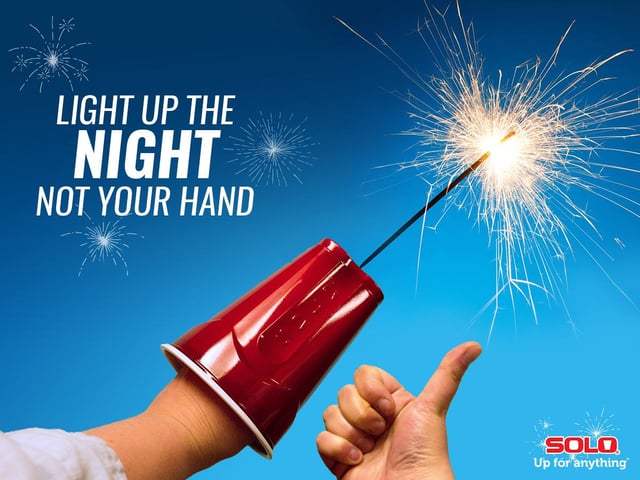 Kids (and adults!) love sparklers, especially on holidays like 4th of July. However, they can feel a bit scary to younger kids. During your next SOLObration, make sparklers safer with this No Fear SOLO Sparklers hack!
Want a chance to WIN a SOLObration Sampler? Enter our SOLObration Sweepstakes!