Need a quick appetizer that looks like it took a lot of forethought to put together? We hear you.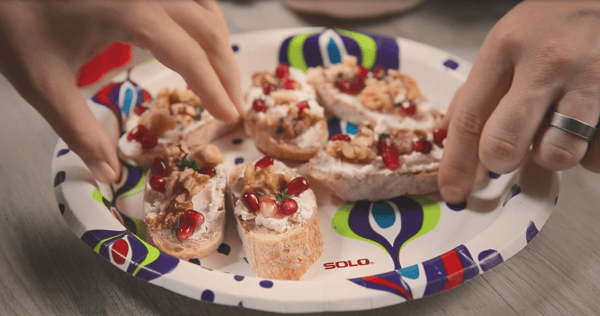 These pomegranate bruschetta bites are easily one of our favorite go-to's for when you need to add a bit of fancy to your occasion. Whether you got roped in to hosting last minute or you forgot to make something to bring to the neighbors party, these tasty little morsels are perfect.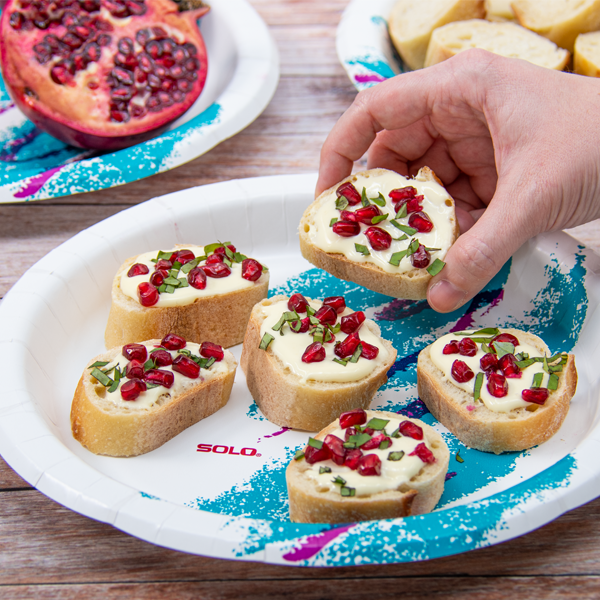 All you need to do is pick up a sliced baguette, spreadable brie, pre-seeded pomegranate and chopped basil. Now, ready for this, spread the brie on a slice of the baguette. Add the pomegranate arils and pecans. Then top it with a pinch of chopped basil. Done. Repeat. You'll have a great appetizer set in no time. Now pat yourself on the back because you just crushed it.