Make this shockingly beautiful drink the centerpiece of your fright night party. The tonic water reacts with the black light to give your drink station an eerie glow. Bonus points for setting out any dessert that includes marshmallows (which also look pretty sweet under a black light) in the same area.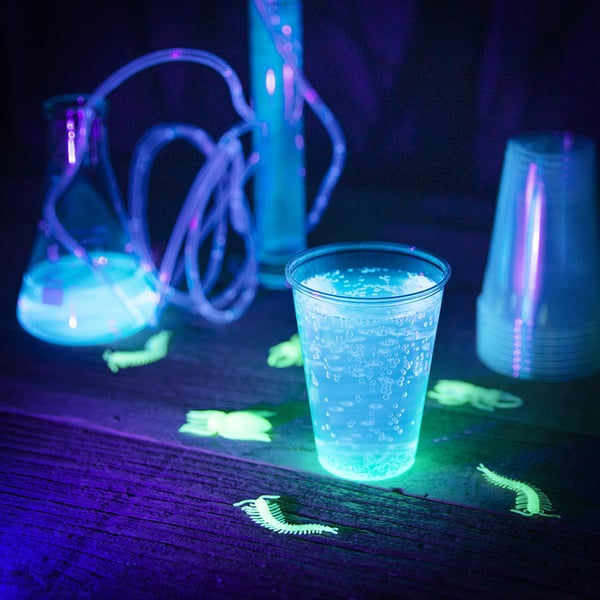 How to make a Radioactive Lime Rickey Cocktail
Ingredients
2 tbsp sugar
1 oz lime juice
2 oz gin
5 oz tonic water
Looking for more Halloween ideas? Check out these Halloween tricks and treats!