Fruit salad? Yummy yummy! (random reference to the Wiggles show. sorry.)
Fruit salad is a GREAT way to add something a wee bit healthy to your happy hour menu, plus it is a guaranteed kid pleaser. There are literally thousands of fruit salad recipes online to choose from, but LISTEN UP FOLKS: you can't screw this up, we promise.
We were inspired by this dish from MomsDish.com and just adapted a little based on the fact that we weren't interested in fully reading the recipe. ;)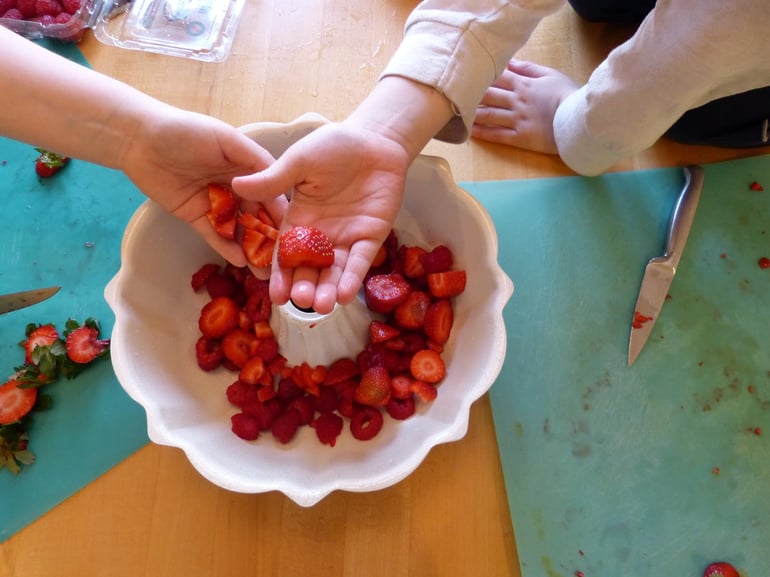 Glimmering Gelatin Rainbow "Salad"
Enjoy this fruity dessert that you can eat on the go! #whatsinyourcup?
Serving Size = 12, Prep time = :20
1 pack of Solo® Heavy Duty Paper Plates or 1 pack of Solo® Snack Bowls
3, 3 oz. packages of gelatin (Preferrably orange or pinapple flavor)
Rainbow of Fruit: Rasberries, Strawberries, diced Mango, green grapes, purple grapes - all cut up into small 1/4 inch pieces. One to two packages of each fruit should more than suffice.
How To Make:
Using a bunt pan, layer in all of the fruit in rainbow formation.
Prepare gelatin as directed, pour over fruit and place in fridge for 3+ hours to ensure that it fully forms.
To serve, overturn on a cake plate, wait for 5 minutes. If gelatin doesn't separate from the pan, you may "encourage" it with a knife.

Serve on

Solo® Heavy Duty Paper Plates

or

Solo® Snack Bowls.
Does our version photograph as nice as Natalya's version? No... but we had FUN making it and FUN eating it, and that's what really matters right?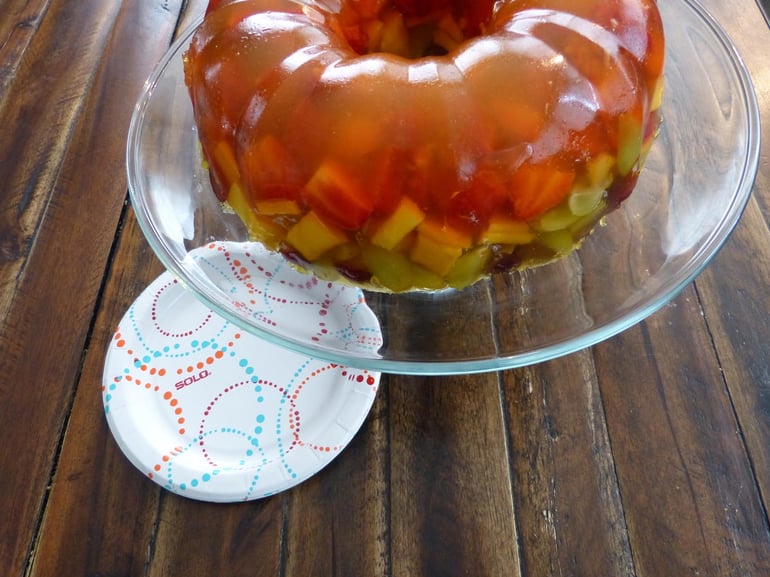 Once you try the recipe, don't forget to Share your #SOLObration with us on Twitter or Instagram for a chance to win.
Like the SOLO products featured here? Check out our NEW designs rolling into stores this spring!