Cheesy Reuben To-Go!
A casserole to toast your Irish blessing. Gather 'round the table and feast!
We adapted this dish from a great recipe from About.com. Enjoy!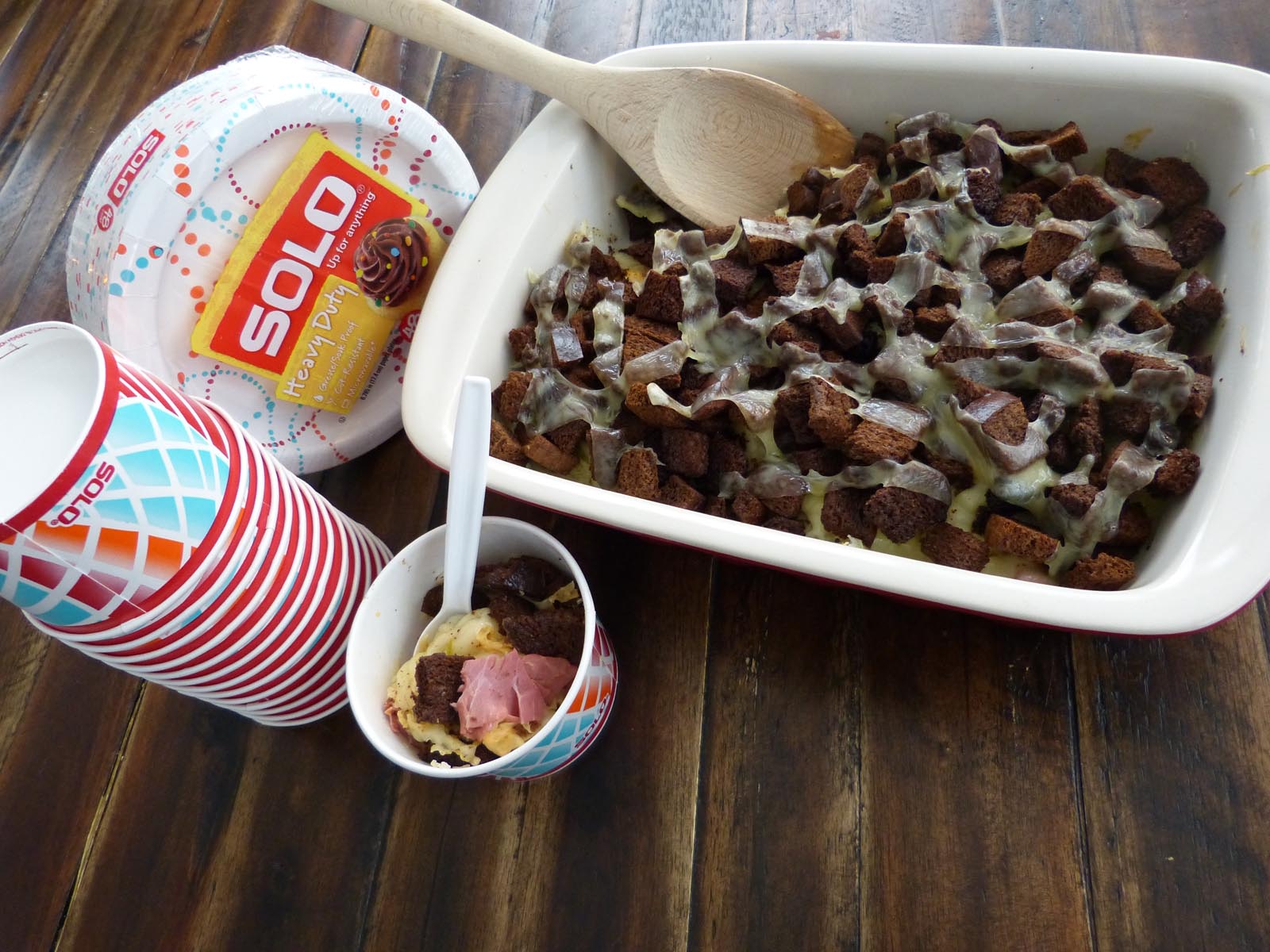 Serving Size = 6, Prep time = :20
1 pack of Solo® Snack Bowls

or

Solo® Bowls To-Go
2 pounds corned beef, cooked, diced or sliced
1/2 cup Thousand Island salad dressing
1 can or bag sauerkraut (16 ounces), drained and rinsed
8 ounces shredded Swiss cheese (2 cups)
6 slices rye bread, crumbled or cut into cubes
1/4 cup butter, melted
How To Make:
Grease a 9-by-13-by-2-inch baking pan.
Heat the oven to 350 F (180 C/Gas 4).
Layer the corned beef over the bottom of the prepared baking dish and then dot with the dressing. Spread the sauerkraut over top and then sprinkle with the Swiss cheese.
In a bowl, toss the crumbled rye bread with the melted butter. Sprinkle the bread crumbs over the sauerkraut layer. Bake in the preheated oven for about 30 minutes, or until hot and bubbly and the crumbs are lightly browned.
Serve on Solo® Snack Bowls or Solo® Bowls To-Go
Once you try the recipe, don't forget to Share your #SOLObration with us on Twitter or Instagram for a chance to win.
Like the SOLO products featured here? Check out our NEW designs rolling into stores this spring!