So you're interested in making a Tropical Leprechaun? Good choice! With just three simple ingredients, you'll be ready to shamrock and roll in no time!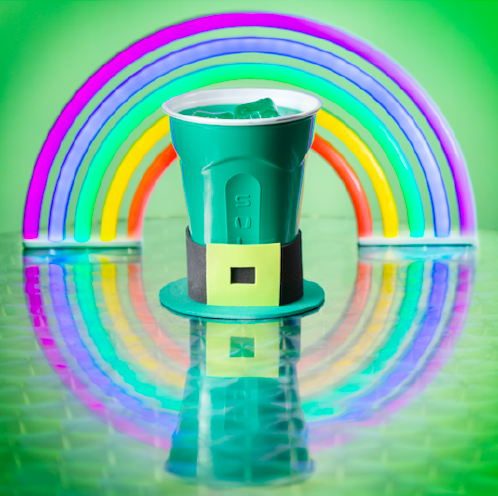 What you need to make a Tropical Leprechaun?
3 oz. Coconut Rum
1 ½ oz. Blue Curacao
8 ½ oz. Pineapple Juice
Now, to put it over the top, freeze Green River Soda in an ice cube tray and use the green cubes to ice your drink. Cheers!
We originally saw a version of this drink on Rum Therapy. Check them out for other fun cocktail ideas.
Have a happy and safe St. Patrick's Day. And don't forget to share pics with #SoloCup on social!