Back in January, I went to Nashville to visit my friend Sarah and while we were there we hit up a swanky, hidden little absinthe bar called Green Hour in Germantown. During the day, it's a chocolate bar and at night it transforms into an absinthe bar. If you're in Nashville, this place is for sure worth checking out. The bartender/owner is a master mixologist.
This was and remains the only time someone has made me a cocktail with absinthe that I actually enjoyed! And since tomorrow is National Absinthe Day (March 5th), I thought I would share a modified recipe of the one I tried in Nashville. I say modified because his version had a lot of bitters and aromas and while those def MADE the drink, I'm not that fancy at home. I like to keep things as simple as possible in the kitchen!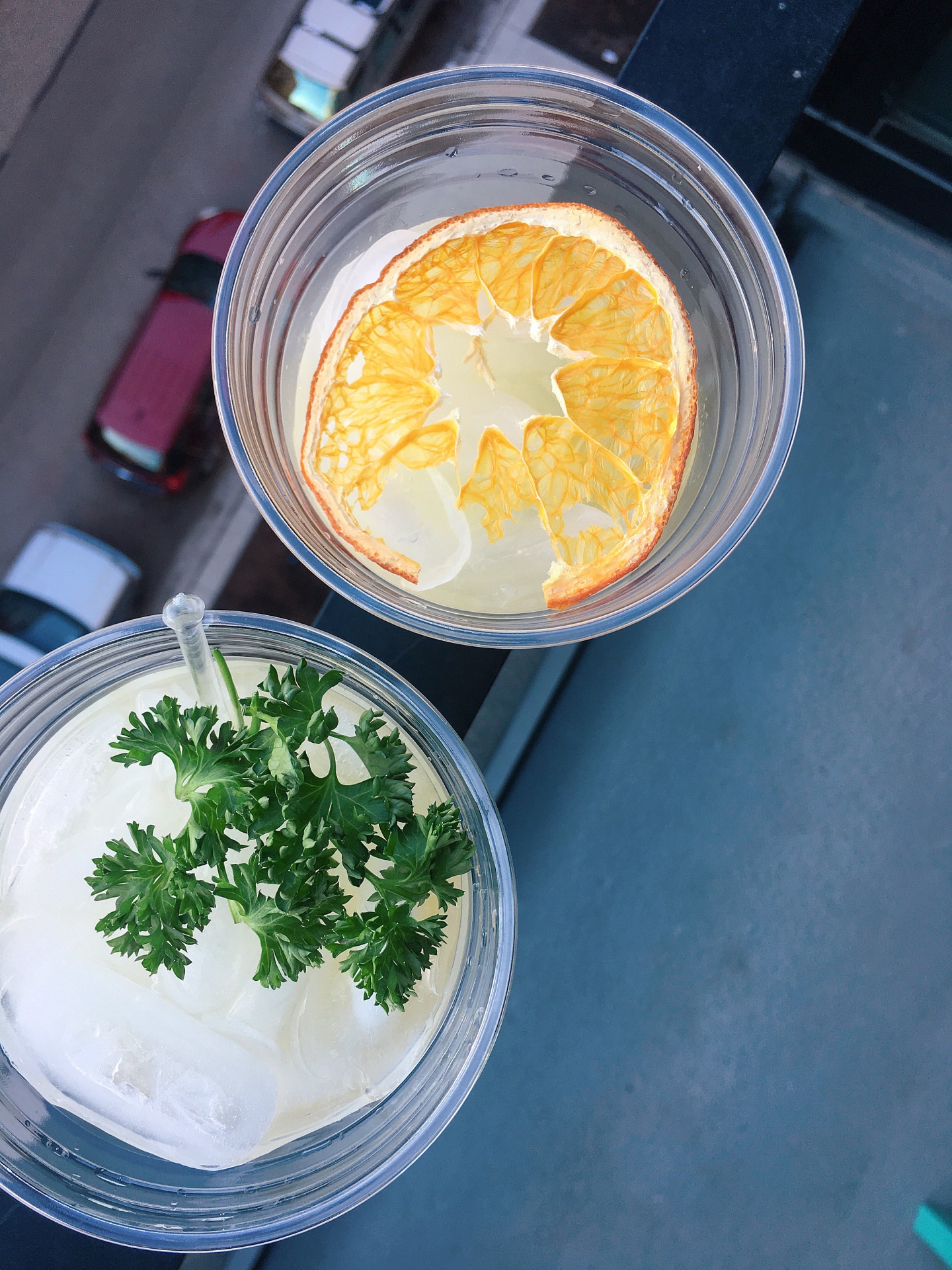 Btw, absinthe does NOT make you hallucinate…at least not the kind that you buy at Binny's and is made commercially. So don't worry, trying it will not make you loopy like the movies make it seem. However, it does have a really high alcohol content so be careful with how many you consume.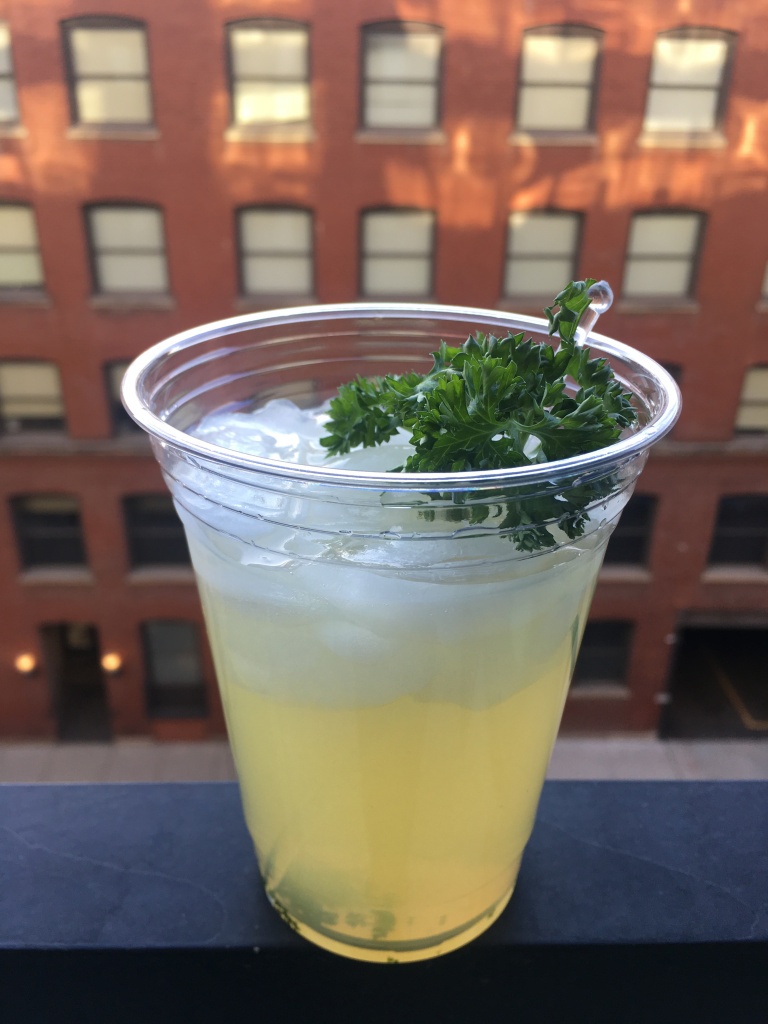 Absinthe Tart
Ingredients
.5 ounce absinthe
.5 ounce vodka
.5 ounce Sauvignon Blanc (but I also added a dash on top – a floater if you will)
1 ounce freshly squeezed lemon juice
1 ounce simple syrup (you can infuse this if you want with a flavor!)
Finely chopped parsley
For garnishing, I added parsley sprigs to mine
Instructions
First, we will make our simple syrup. In a saucepan over medium heat, dissolve sugar in the water. Stir and cook until it begins to bubble. Remove from heat and allow to come to room temperature. Store in an airtight container in the refrigerator.
Juice a lemon into a measuring cup. Set aside.
Get out a cocktail shaker OR use two Solo Cups as a cocktail shaker. Fill up the shaker halfway with ice.
Mix all the ingredients including the lemon juice in a cocktail shaker/Solo Cups and shake until all mixed.
Pour into your Solo Cup of choice – mine were

Solo Clear Eco-Forward Plastic Cups

and garnish with parsley! Like I said above, I also added a floater of Sauvignon Blanc on top because I love me some wine.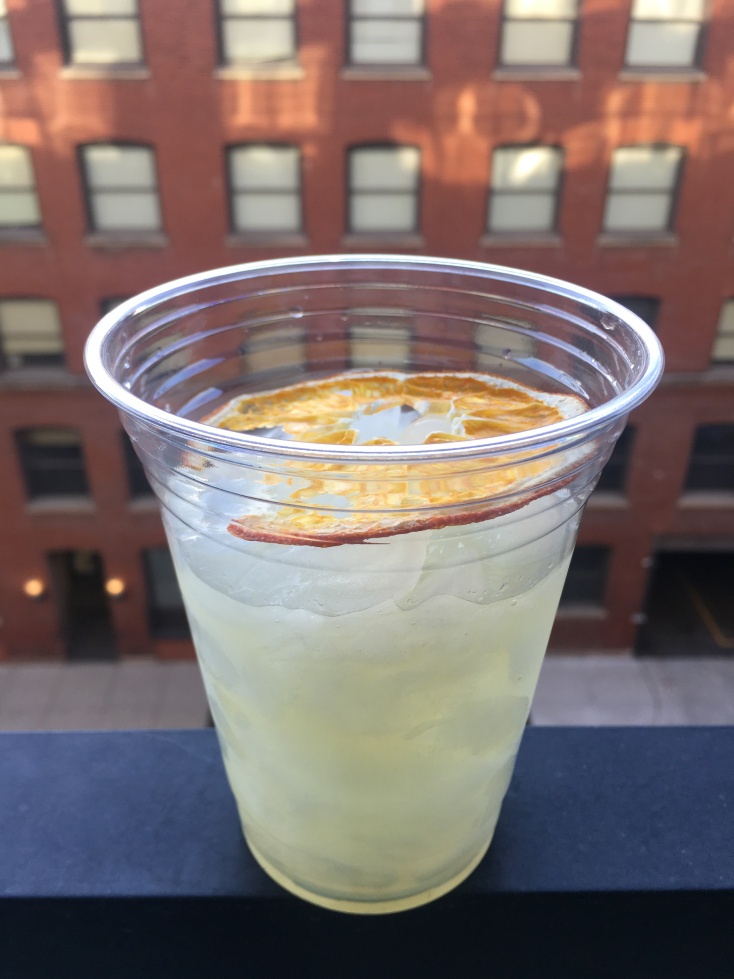 Corpse Reviver
This recipe was found on the Wattlebird Blog and I just edited it a little for my taste!
.75 oz gin
.75 oz Verjus (mine was from Dablon Vineyards)
.75 oz triple sec
.75 oz lemon juice
.25 oz absinthe
In a cocktail shaker, fill halfway with ice.
Add the rest of the ingredients and shake it like a salt shaker baby!
Add to your Solo Cup of choice.