Guest post by The Chicago Good Life
Before having our son, my husband and I rarely went out on Valentine's Day. It's so much more fun to stay in and cook a big meal of all our favorites (and also a lot cheaper!). Now with a toddler, we still celebrate with a home cooked meal, but it's slightly different. If you are staying in with your family, I put together an easy meal for you with a fast cleanup that you and your family to enjoy together this Valentine's Day.
Drink- Shirley Temples
One of my favorite drinks to order as a child was a Shirley Temple. I always felt so grown up. To be honest, I occasionally still order them. This makes the perfect Valentine's Day drink because kids love it, it's festive and adults even make it more "adult" like if they'd like. I prefer using SOLO clear plastic cups because really, kids and glassware just don't mix.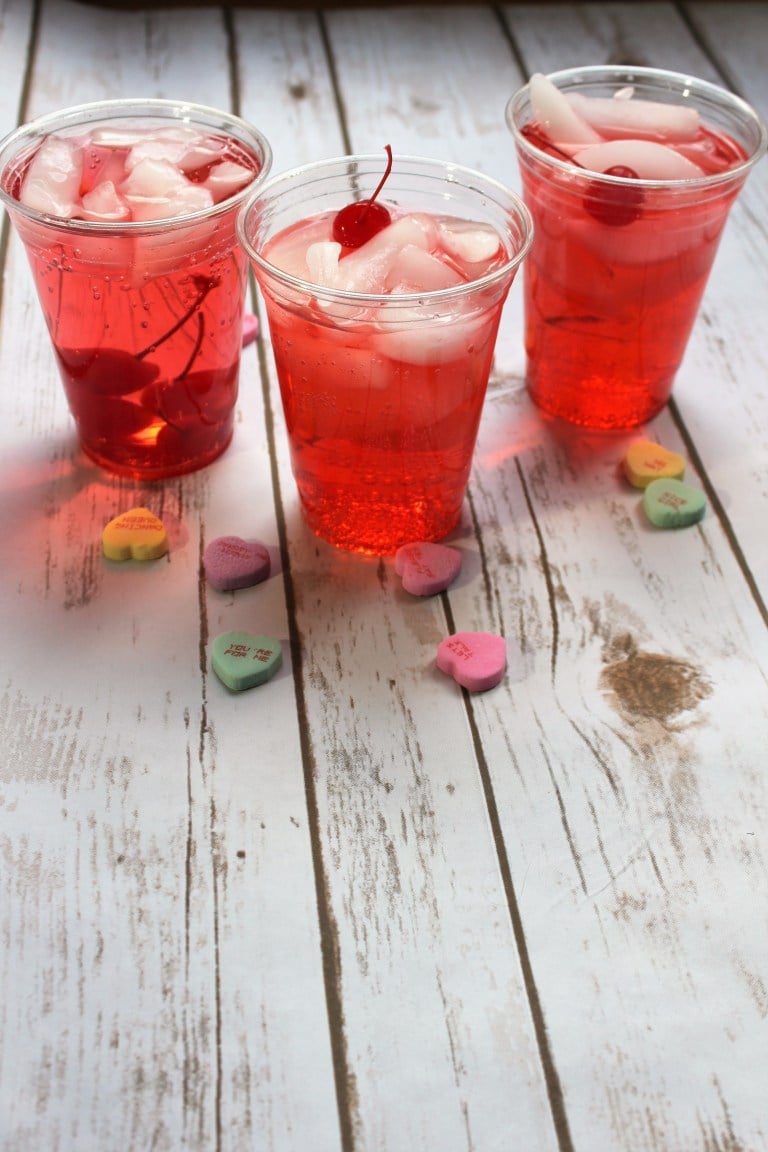 Ingredients
1

(12 ounce)

bottle Grenadine

Ice

1

(2 Liter)

bottle lemon-lime soda

Maraschino cherries

for garnish
Instructions
Pour 1 ounce Grenadine over ice in a glass.
Top with 8 ounces lemon-lime soda.
Garnish with maraschino cherries.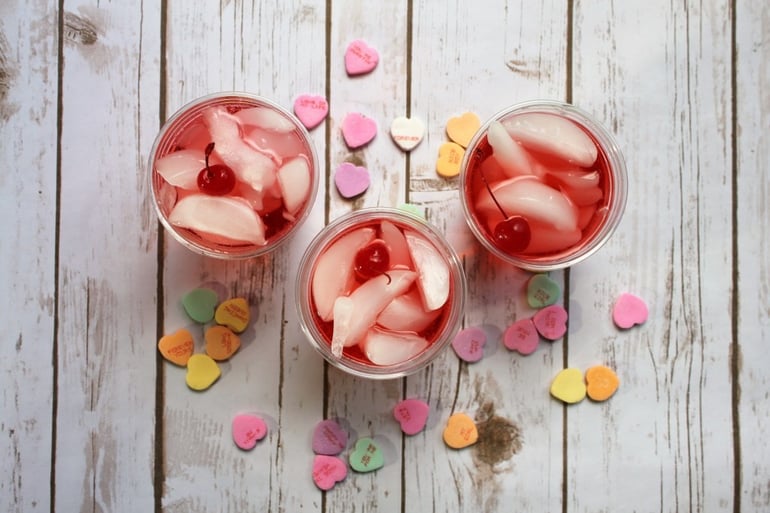 Main Dish- Pizza with Heart Shaped Pepperoni
Heart shaped pizza is such a fun Valentine's Day dinner, but to save time on making it, why not just buy your favorite pizza and make heart shaped pepperoni? It's easy and you can do it together.
You can use a cookie cutter, but I just used scissors and cut the pepperoni into heart shapes.
Dessert- Cake "Fondue"
Now, for the best part, dessert. Instead of the traditional cheese fondue, replace the cheese with frosting. This cake "fondue" is so fun to dip your mini cake pops into different icings and everyone customize their own Valentine's Day treat.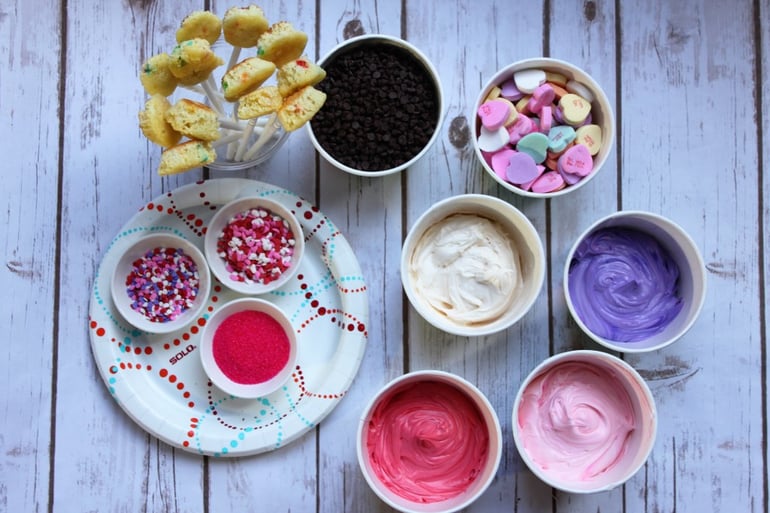 Ingredients
1 box Funfetti cake and cupcake mix
Sprinkles of your choice
Cookie sticks (quantity depends on how many you want to make)
Cream cheese frosting
Fruit of your choice (I like pineapple with cream cheese frosting!)
Mini chocolate chips
Pink, purple, red and white gel food colors
Mini cupcake liners
Instructions
Bake the mini cupcakes according to the instructions on the box
While baking, make your frosting colors in the SOLO bowls.
Let the cupcakes cool for 10-12 minutes.
Place the mini cupcakes on the cookie sticks
Dip away!