The holidays are here, and we can't express how excited we are to spend time with our loved ones, put on pants with elastic-waistbands, and EAT! A popular holiday transition is holding a Friendsgiving celebration, which is a full Thanksgiving meal that's enjoyed by you and your closest friends. Whether you're attending or hosting this year, we recommend you give this Festive Friendsgiving Pudding a try. It's sure to impress your friends and add cheer to your celebration, all while tasting absolutely delicious.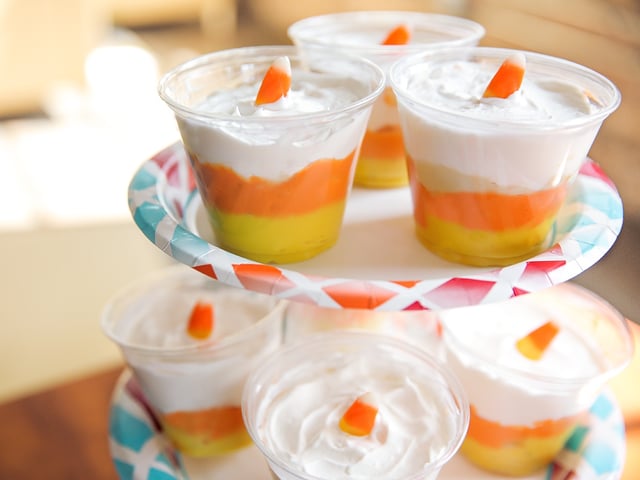 What you'll need:
Solo Clear Plastic Cups
Candy Corn
Whipped Cream
Food Coloring
Vanilla (or another lightly colored flavor) Pudding
Directions:
Separate your pudding into two bowls. In one, add a few drops of orange food coloring. In the other, add a few drops of yellow.
In each cup, add a few spoonfuls of the yellow pudding, so that the cup is about one third full.
Next, add the orange pudding, filling the cup another third.
Fill the remaining third of the cup with whipped cream, then garnish with a piece of candy corn.
Enjoy!
Looking for more ways to enjoy the holidays? Check out all the ways you can Throw a Very Merry Holiday Party!